Creating 3-D Renderings of Real Estate Properties with Matterport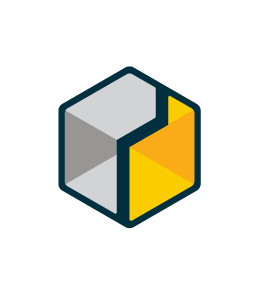 Never before has marketing real estate properties been more sophisticated. Thanks to Matterport, you can create superior-quality 3-D renderings. As the showcase moves from room to room, people feel as if they are actually at the property. With real estate being a highly competitive market, you need a cutting-edge solution that sets you apart. To secure more listings and close more sales, Matterport's 3D Showcase is the ideal solution.
The Ease of Using Matterport
For most properties, everything can be captured between 45 and 60 minutes, depending on total square footage. Everything you need, including the Matterport pro camera and iPad app, is included. For an additional cost, you can purchase other items to enhance the rendering experience.
Because the showcases are hosted in the Matterport Cloud, you have access to them whenever you want for making updates. As for sharing, there are several options. For example, you can use a simple link or embedded code to link the 3-D rendering to your MLS. If preferred, a button for the showcase can be added to your listing page or the link can be embedded directly onto the page.
Key Benefits and Features of Matterport
Compared to other 3-D rendering programs, Matterport is unique in a number of ways. To better understand just how valuable this tool is, consider some of the key benefits and features:
Management Portal – Using your Management Portal, you can visit the 3D Showcases to create fly-through videos, capture images, take measurements, and create amazing floorplans.
State-of-the-Art Cameras – The Matterport Pro 3-D camera is developed with cutting-edge technology that ensures precision images. Ultimately, you end up with perfect, three-dimensional portfolios. With a built-in Wi-Fi network, you can connect to the camera using your iPad. The camera also has a built-in motor for rotating 360 degrees.
Cloud Service Plans – For secure hosting and quick processing, Matterport delivers. Specific to processing, Matterport scans are transformed into immersive 3D Showcases using powerful processing and advanced algorithms. For hosting, Matterport keeps your real estate models in the Cloud, giving you quick and easy access no matter where you are. Included with the affordably priced plans, you will receive a certain number of free processed models every month.
To be successful in real estate, premium tools are essential. Matterport's revolutionary technology, which produces magazine-quality images, will entice more buyers and sellers.
Although Matterport is easy to use, it comes loaded with enhancement techniques, including blending and off-camera flash. However, one of the most exciting aspects of Matterport has to do with viewing. This unique tool captures not just high-quality photographs but 3-D models with multiple views, including "Floor Plan View" and "Dollhouse View." Each view provides a unique perspective of the property, giving buyers and sellers more bang for their buck.
The bottom line is that Matterport's 3D Showcases bring listings to life. In exchange, more buyers will engage with the listings and sellers will gain a greater sense of confidence in your abilities. Matterport is the most realistic and immersive method available for creating the ultimate property experience.