#CREtech Exhibitors: ClientLook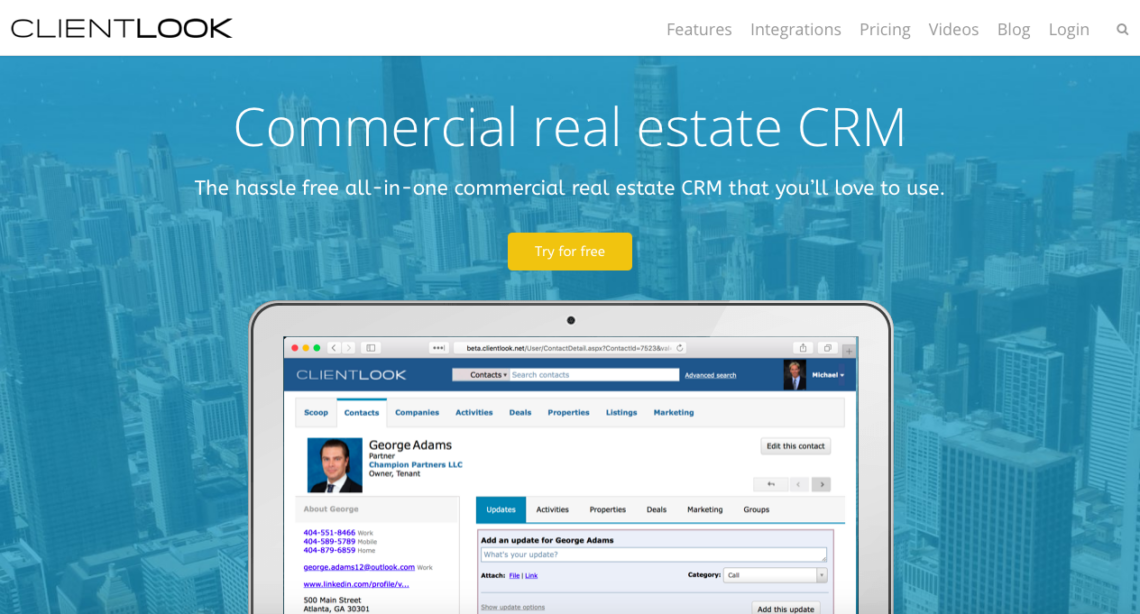 ClientLook is returning for it's 4th year as an exhibitor at CRE // Tech. ClientLook is a refreshingly simple CRM software for the commercial real estate (CRE) industry utilized by brokers, owners, investors and many more.
Our team at CRE // Tech recently caught up with ClientLook to learn more about their site, strategy and vision.
What does your site do?
ClientLook is the most actively used customer relationship manager (CRM) in commercial real estate.
Who are your customers?
Customers are brokers, owners, investors, property managers, retails and more that range from individual users and teams to national corporate-wide installations.
What are the core benefits of using your site?
ClientLook is the easiest and most intuitive all-in-one CRM solution for tracking contacts, properties, deal, activities and more. It offers exclusive features like real-time client collaboration and a time-saving virtual assistant service to maximize productivity. ClientLook is also one of the most integrated technology solutions in our industry and allows users to leverage other leading solutions better than anything else. Our mobile app extends our online experience to the iPhone.
How's business?
ClientLook is exploding and now has users in more than 1,500 cities and 9 countries. If you're looking for a job, please contact us!
What are your future plans?
ClientLook plans to continue its growth and integration with other leading solutions.
Come meet ClientLook at CRE // Tech Intersect San Francisco on June 8th and follow them on twitter @ClientLook!
About CRE // TechCRE // Tech is the "Center for Innovation" within the commercial real estate industry. The platform's mission is to connect brokers, owners/developers, investors and service providers with the leading start ups devoted to commercial real estate. CRE // Tech is owned and operated by The News Funnel, the leading content, connectivity and event platform devoted to the commercial real estate industry.
To learn more about our upcoming San Francisco Intersect on June 8th or to purchase tickets, visit www.cretech.com.