#CREtech Exhibitors: FUEL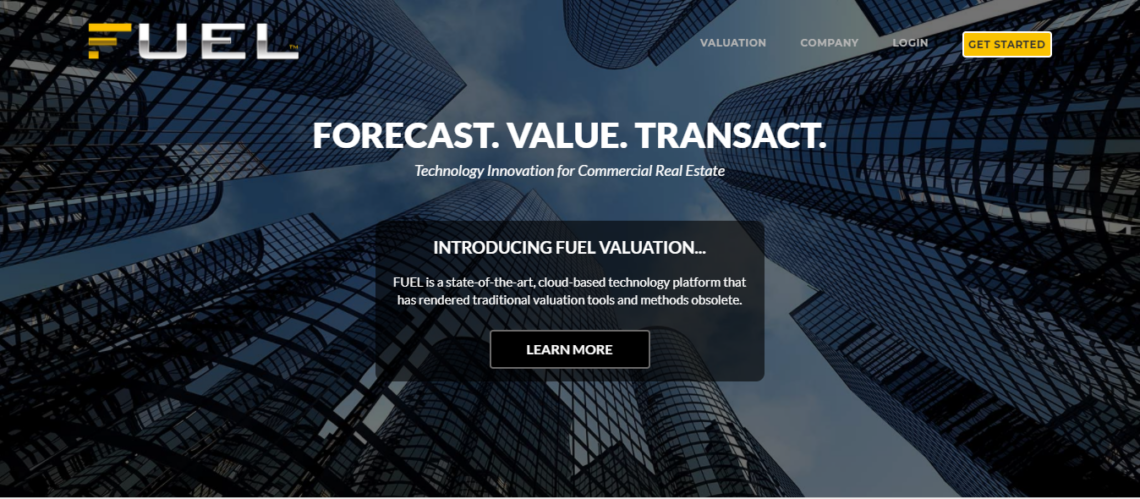 Our team at CRE // Tech recently caught up with FUEL to learn more about their site, strategy and vision.
What does your site do?
FUEL Enterprises develops cloud-based technology platforms for CRE. With a focus on valuation, forecasting and data, FUEL Enterprises solutions are intuitive, fast, accurate, collaborative, open and affordable. Our flagship product FUEL Valuation is designed to enable real-time valuation process and transparency for everyone -- from executives to analysts and from individuals to institutions -- throughout the commercial real estate ecosystem.
Who are your customers?
Customers range from single users to some of the largest institutional firms in the world. This includes lenders, investors, owners, brokers, appraisers, etc.
What are the core benefits of using your site?
With FUEL, access is instant by anyone using any internet connected device. There is nothing to install. You can share models with anyone with the click of a button. No saving, attaching, importing, and vice versa. Your recipients don't need a licensed copy of FUEL to access the models. You can even work together on the same models at the same time. Calculations are instantaneous and accurate. Pricing is flexible and value-based. And, FUEL is as beautiful as it is powerful thanks to its intuitive, industry-driven design.
How's business?
Business is going very, very well and we have several big announcements in the coming days.
What are your future plans?
We are working on several extremely exciting initiatives. A few of those that we share publicly are Integration with complementary platforms such as VTS and others, Mobility, and SSAE Controls for product development and delivery.
Follow FUEL on twitter @FUELcre and LinkedIn!
About CRE // Tech
CRE // Tech is the "Center for Innovation" within the commercial real estate industry. The platform's mission is to connect brokers, owners/developers, investors and service providers with the leading start ups devoted to commercial real estate. CRE // Tech is owned and operated by The News Funnel, the leading content, connectivity and event platform devoted to the commercial real estate industry.
To learn more about CRE // Tech, upcoming events and 2018 sponsorship opportunities visit www.cretech.com.