#CREtech Exhibitors: Investor Management Services (IMS)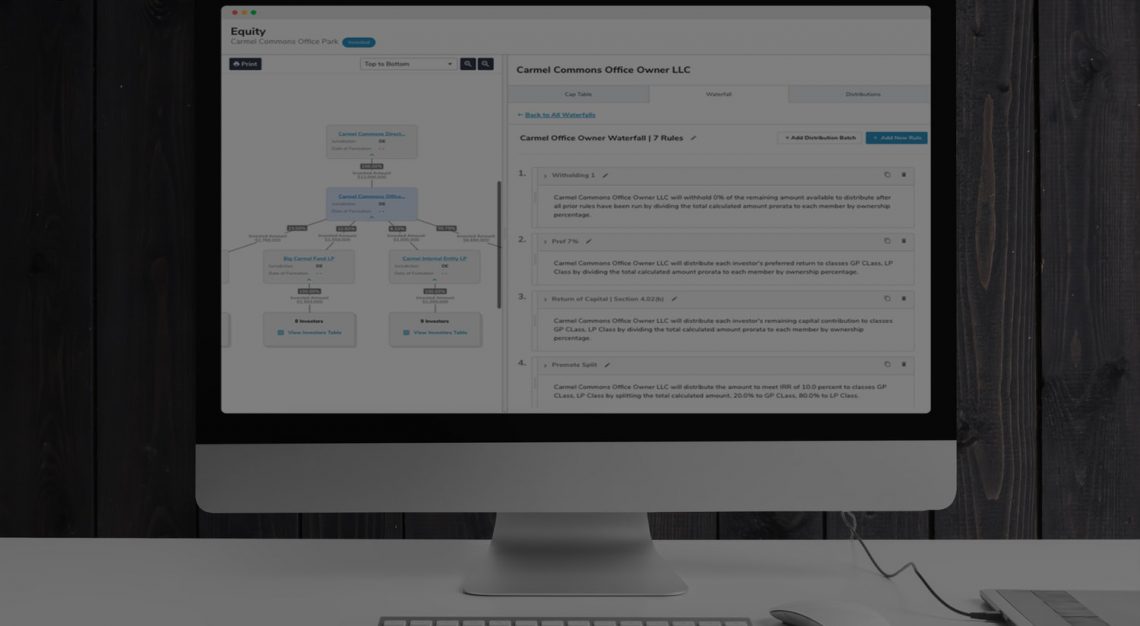 IMS is headquartered in Charlotte, NC and have over 18 years of experience in CRE innovation, beginning with creating the industry's first defeasance solution and more recently the first, and most widely adopted, web based CRE investment management platform. Their goal is to provide commercial real estate owners and operators with a software solution that modernizes business and helps scale. IMS has united the expertise of seasoned real estate professionals with advanced technology to deliver a state-of-the-art online experience for owners and their investors.
Our team at CRE // Tech recently caught up with IMS to learn more about their site, strategy and vision.
What does your site do?
IMS is a software company for real estate sponsors who manage outside investors and want to out-maneuver the market. IMS was first to market with an investor management software platform for technology-ready real estate sponsors. The platform allows sponsors to better manage their investors by providing transparency through an investor portal, CRM driven communications, digital document distribution, as well as waterfall calculations. At the investment level, sponsors raise money 3x more quickly and automating the calculation of complex waterfalls saves over 80% of the time required to calculate and disburse distributions. Nationally, leading CRE sponsors choose IMS to mitigate time consuming back office and investor management functions; freeing operators to focus on finding deals and maximizing individual asset performance.
Who are your customers?
Non-public real estate general partners/sponsors who view technology as a competitive advantage in market.
What are the core benefits of using your site?
IMS increases a sponsor's speed and quality of decision making by turning data into insight. This is achieved through migrating fragile offline spreadsheets onto a SaaS platform that connects, organizes, and analyzes data with always-on availability. Our clients are growing quickly, many closing deals on a regular basis. They have recognized that IMS enables them to improve all facets of their growing business from fundraising, to distributions, to investor relationships.
We enable investor transparency, self-service, and trust. As the market leader, leveraging an unparalleled 18 years of CRE experience and deep SaaS innovation, we are the trusted partner committed to delivering the complete, future proof investment management platform. We have also brought to market the only fully integrated waterfall solution built to automate workflows for calculating and sending accurate distributions to your investors.
How's business?
IMS is experiencing record growth, validating our thesis that general partners are looking to modernize the way they present performance data to investors while investing in systems that help them scale their businesses. We will continue to manage hyper growth performance by reinvesting into our core technology platform. IMS is fortunate to have strong capitalization with the world class backing of a leading technology growth equity firm, Summit Partners. This allows us to make investment decisions for the long-run, investing in innovation and Customer Success. We are in the early innings of a potential market shift in CRE Tech where a SaaS leader like IMS can disrupt the incumbents.
What are your future plans?
For a SaaS company like IMS – your business is only as strong as the value your clients derive from your solution. IMS will continue to invest in product innovation and customer success. If you look at the operating expenses of a typical software company, so many early-stage companies over invest in sales and marketing. IMS continues to grow through word of mouth in what is a very tight-knit industry. Therefore, we will continue to invest in building world class technology and ensuring our Customer Success Managers are viewed as trusted partners to our client's growth initiatives.
Come meet IMS at CRE // Tech Intersect San Francisco on June 8th and follow them on twitter @IMS_LLC, Facebook or Instagram!
About CRE // TechCRE // Tech is the "Center for Innovation" within the commercial real estate industry. The platform's mission is to connect brokers, owners/developers, investors and service providers with the leading start ups devoted to commercial real estate. CRE // Tech is owned and operated by The News Funnel, the leading content, connectivity and event platform devoted to the commercial real estate industry.To learn more about our upcoming San Francisco Intersect on June 8th, to become an exhibitor or to purchase tickets, visit www.cretech.com.