#CREtech Exhibitors: LEVERTON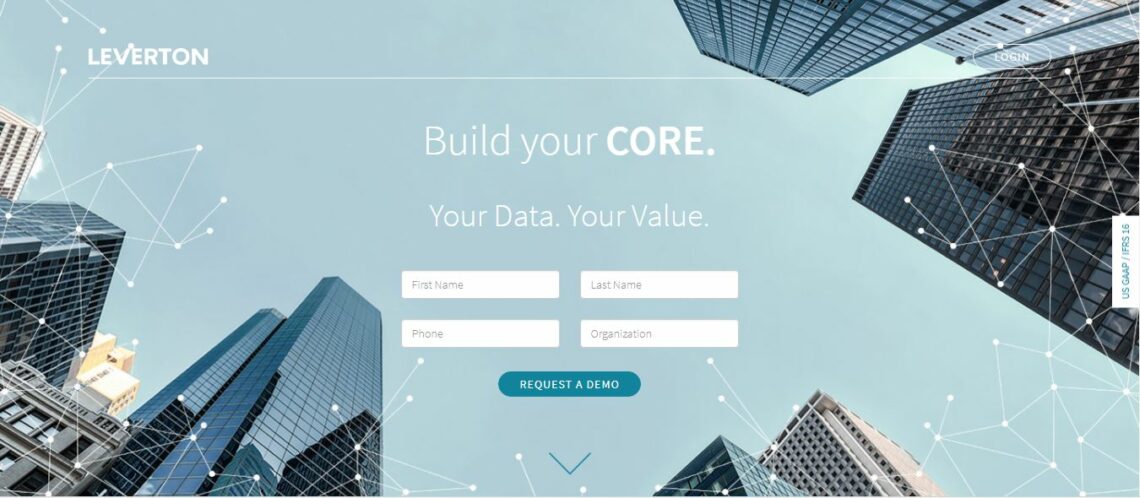 In 2012, the LEVERTON team started to leverage Deep Learning technology to build a smart data platform. Their aim was to support the tedious, yet crucial process of extracting legally binding information from corporate documents. Since then their platform has evolved into a powerful system for managing data and documents.
Our team at CRE // Tech recently caught up with LEVERTON to learn more about their site, strategy and vision.
What does your site do?
LEVERTON develops and applies innovative deep learning technology to automatically extract data out of legal contracts and documents. The technology is used to turn unstructured information residing in documents into highly structured data.
LEVERTON's technology tool revolutionizes the way companies manage and analyze their investor and corporate real estate data. The AI tool also has the capability to help companies transition to the new US GAAP ASC 842 and IFRS 16 guidelines, becoming effective in 2019.
Who are your customers?
LEVERTON services real estate owners and service providers, accounting and legal service firms. However, the tool can be useful for any corporation dealing with data extraction of legal and corporate documents.
More than 100 global corporations, investors and real estate service providers have leveraged our unique platform. The performance of our machine learning algorithms is increasing continuously, reaching automated extraction rates of nearly 95%. We often find discrepancies between actual document data and existing rent rolls in ERP or lease management systems of 10-20%, leading to millions being saved by landlords and tenants. By building out our API, we can offer numerous integrations to third party systems such as MRI, SAP, Planon and many others.
What are the core benefits of using your site?
LEVERTON's tool is intelligent and learns as more documents are fed into it. Apart from the core benefits of saving corporations time, money and giving error free data, the smart data management and analytics platform is unparalleled to any other data extraction technology in the CRETech space.
Our technology can pick up data from coffee stained leases, faded pages, and also has multilingual capabilities. It can recognize 20 languages and translate the relevant data to your preferred language. Making it very easy for global companies to access and understand documents cross- country.
How's business?
LEVERTON has become the leading player in the area of applied deep learning technology for data extraction for corporate documents. We have created a powerful partnerships ecosystem with key players to deliver the best possible outcome for our clients. This includes long-term partnerships with corporate software giants such as SAP to ensure a full and seamless integration with clients' existing ERP systems, as well as large enterprise real estate service providers and investors such as JLL, CBRE, Savills and Blackstone to redefine and optimize clients' business processes at a large scale.
Our partner ecosystem is continuously growing with other technology providers such as MRI, technology consulting companies such as DXC Technology (formerly called CSC), as well as industry leading consulting firms like EY, KPMG, and PwC.
What are your future plans?
As companies start to adopt AI and realize its great potential, we are also expanding beyond just leases as per demand and requests – mortgage documents, title insurance, COIs, valuation and appraisals, CLO/ISDAs, NDAs, and credit agreements are next on the docket.
Our recent funding round from DAH and Anyon will help accelerate our international growth, foster development of our innovative deep learning technology and help strengthen our market awareness in the US market.
Come meet LEVERTON at CRE // Tech New York on December 7th and follow them on twitter @leverton and Facebook!
About CRE // Tech
CRE // Tech is the "Center for Innovation" within the commercial real estate industry. The platform's mission is to connect brokers, owners/developers, investors and service providers with the leading start ups devoted to commercial real estate. CRE // Tech is owned and operated by The News Funnel, the leading content, connectivity and event platform devoted to the commercial real estate industry.To learn more about our upcoming events in Los Angeles on September 28 at CBRE Headquarters in Downtown and New York on December 7 at SL Green's 55 West 46th Street, to become an exhibitor or to purchase tickets, visit www.cretech.com.