#CREtech Exhibitors: Property Capsule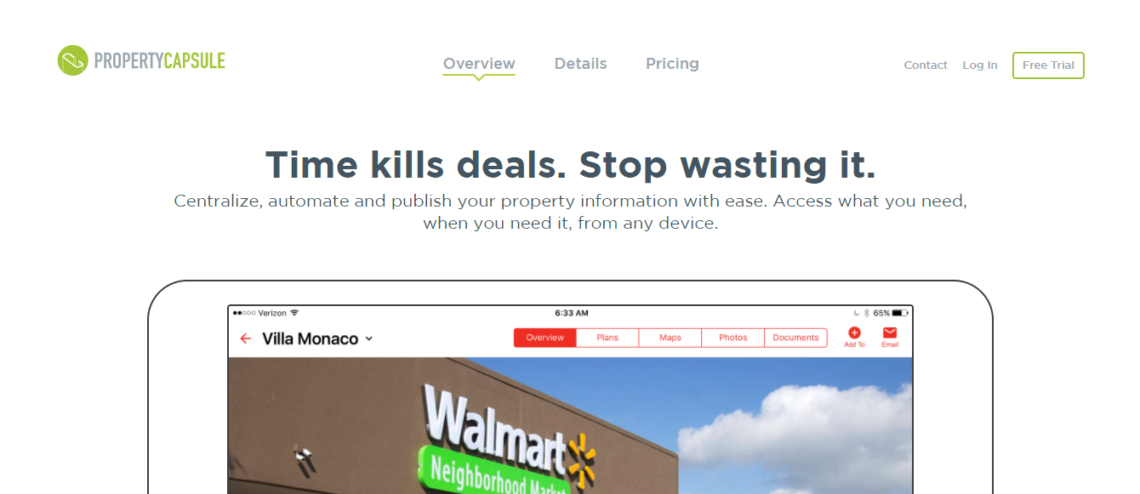 Long time supporter of CRE // Tech, Property Capsule returns for its fifth year exhibiting at CRE // Tech New York. With Property Capsule you can centralize, automate and publish your properties with ease.
Our team at CRE // Tech recently caught up with Property Capsule to learn more about their site, strategy and vision.
What does your site do?
Property Capsule is a cloud-based information intelligence platform for commercial real estate. The platform becomes a client's internal database, organizing all data related to properties and markets.
Who are your customers?
Property Capsule serves the landlord, broker, and retailer communities. The platform powers over 50% of the of the nation's top 100 landlords managing approximately 8 billion sq. ft. of space.
What are the core benefits of using your site?
Fully automated and secure, Property Capsule encapsulates a client's most recent data and generates marketing, research and presentation materials instantaneously. Web sites, plans, mobile apps, and flyers always stay up-to-date. .
Time Kills Deals. Stop Wasting It.
How's business?
Property Capsule is growing from a client and product perspective. We're very excited to be launching complimentary products on our information intelligence platform. Our newest offering, Asset Manager, provides an organization insight into the financial health and well-being of its portfolio. Property Capsule's value now extends beyond the marketing and leasing departments, empowering asset managers and the C-suite with in-depth, real-time data at their fingertips for evaluation and planning.
What are your future plans?
Property Capsule is committed to developing meaningful interactions online among all parties within the retail commercial real estate community. Basically, we're trying to put the entire retail industry online, creating meaningful and collaborative interactions among the community.
Come meet Property Capsule at CRE // Tech New York on December 7th and follow them on twitter @PropertyCapsule, Facebook and LinkedIn!
About CRE // Tech
CRE // Tech is the "Center for Innovation" within the commercial real estate industry. The platform's mission is to connect brokers, owners/developers, investors and service providers with the leading start ups devoted to commercial real estate. CRE // Tech is owned and operated by The News Funnel, the leading content, connectivity and event platform devoted to the commercial real estate industry.To learn more about our upcoming CRE // Tech New York Event on December 7th or to purchase tickets, visit www.cretech.com.