#CREtech Exhibitors: (RE)meter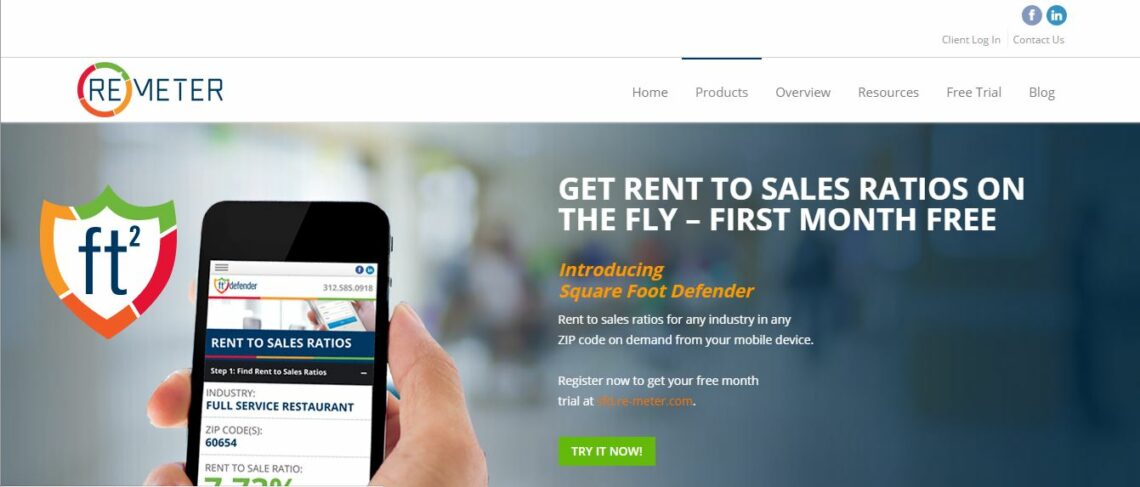 (RE)meter is returning for it's 3rd year as an exhibitor at CRE // Tech. (RE)meter believes in making user-friendly tech to help CRE professionals reduce risk, increase efficiency, lower expenses and advise clients with government verified industry leading data.
Our team at CRE // Tech recently caught up with (RE)meter to learn more about their site, strategy and vision.
What does your site do?
(RE)meter is revolutionizing tenant credit risk underwriting with on-demand reports that utilize government certified data. We deliver accurate tenant credit scores and detailed industry reports in a matter of minutes.
Who are your customers?
Customer include owners, landlords, asset managers, REITs and research.
What are the core benefits of using your site?
(RE)meter products provide clients with a consistent measure to gauge risk across the entire portfolio. In addition to portfolio-wide consistent risk scores, the products are also a cheaper, more accurate, and faster alternative to the current underwriting process.
How's business?
(RE)meter is gaining momentum disrupting the CRE underwriting process. We've brought on 4 large national clients in the past 6 months, and are expecting significant growth through 2017.
What are your future plans?
(RE)meter is dedicated to becoming the industry standard for tenant credit risk underwriting.
Come meet (RE)meter at CRE // Tech Intersect San Francisco on June 8th and follow them on twitter @RE_meter!
About CRE // TechCRE // Tech is the "Center for Innovation" within the commercial real estate industry. The platform's mission is to connect brokers, owners/developers, investors and service providers with the leading start ups devoted to commercial real estate. CRE // Tech is owned and operated by The News Funnel, the leading content, connectivity and event platform devoted to the commercial real estate industry.To learn more about our upcoming San Francisco Intersect on June 8th, to become an exhibitor or to purchase tickets, visit www.cretech.com.