#CREtech Exhibitors: Reonomy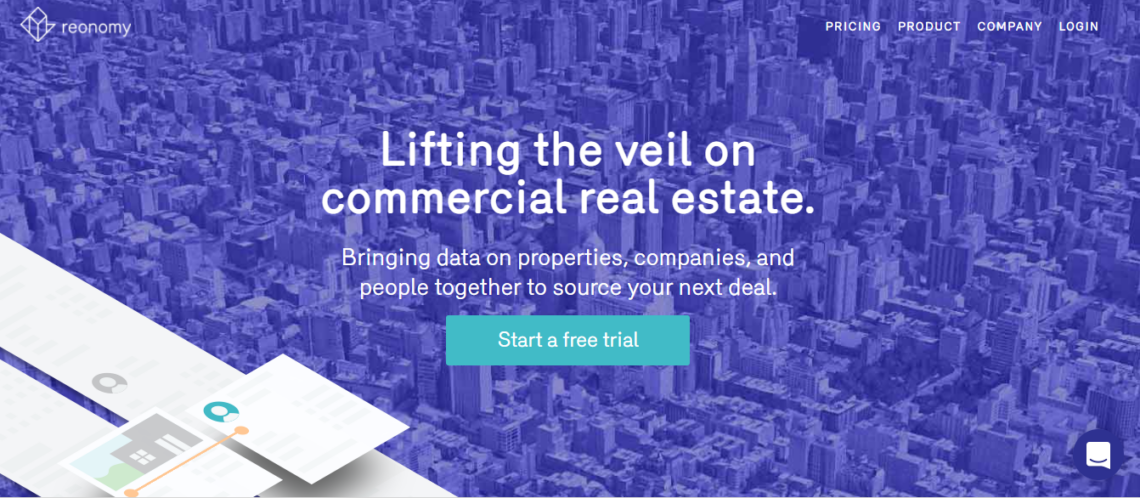 Our team at CRE // Tech recently caught up with Reonomy to learn more about their site, strategy and vision.
What does your site do?
Reonomy is the largest database of CRE properties, companies, and people in the US. We offer a suite of products, including:
Web applications that allow brokers, investors, lenders and service providers to source opportunities and contact property owners, ultimately allowing them to close more deals. We've built a deep dive of this product in NYC, and plan to in other markets as well.
APIs that can:
Cleanse and enrich client data (including linking it to Reonomy data)
Deliver true ownership identity resolution and contact information
Provide on demand property level details
Enterprise applications: using machine learning technology we've built enterprise applications that can:
Generate sales comparable lists and reports (individual and enterprise)
Provide "go/no go" decisions to lenders as part of their loan screening process
Build property schedules associated with entities across companies, peoples, and SPVs.
Who are your customers?
We work with commercial real estate brokers, investors, lenders, debt brokers, service providers. Some of our top clients come from companies such as CBRE, JLL, Cushman & Wakefield, Time Equities and more.
What are the core benefits of using your site?
First, Reonomy improves the velocity of deal discovery. Our clients can pinpoint opportunities in a few clicks: Searching nationally by property type, size, number of units, sale date, mortgage maturity date, and many other criteria.
Secondly, our clients have access to the property data they need. Reonomy tracks key events related to chain of title (including the sales and mortgage history of every property). Our data engine pierces the LLC (and any other business entity) in order to identify the true owner with correct contact information.
Lastly, our tool helps clients stay organized with property notes, watch-lists, labels and export capabilities.
How's business?
Reonomy successfully launched the National platform in July of 2017. Since then, we've already added hundreds of users from the largest CRE companies including CBRE, JLL and Cushman & Wakefield. Through our partnership with the Secretary of State, we are set to release even better ownership information across the country, in only a few short weeks.
What are your future plans?
Reonomy will continue to deepen and expand our data coverage and add new exciting features for our clients.
Follow Reonomy on twitter @reonomy, Facebook and LinkedIn!
About CRE // Tech
CRE // Tech is the "Center for Innovation" within the commercial real estate industry. The platform's mission is to connect brokers, owners/developers, investors and service providers with the leading start ups devoted to commercial real estate. CRE // Tech is owned and operated by The News Funnel, the leading content, connectivity and event platform devoted to the commercial real estate industry.
To learn more about CRE // Tech, upcoming events and 2018 sponsorship opportunities visit www.cretech.com.