CREtech Weekly PropTech Venture Capital Funding Recap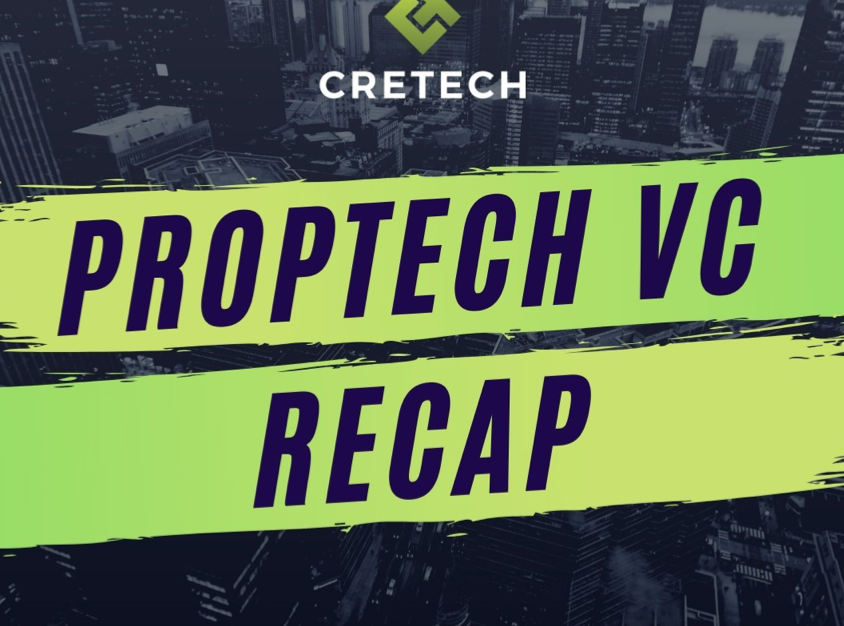 DRIVING HEADLINES
This week in real estate tech witnessed a high deal volume across a variety of states in North America. The more notable rounds of capital went to companies that focus on driverless cars, smart home technologies, sustainable vehicle systems and high-end furniture rentals.
On February 27th, Dealpath received a strategic investment in the form of development capital from the Blackstone Group. The investment amount was undisclosed. Dealpath is a San Francisco-based real estate investment platform that helps users drive maximum value from pipeline to portfolio management. On February 25th, Pony.ai received $462 million in a funding round led by Toyota Motor, the largest round of the week. Pony.ai is a California based developer of an autonomous driving platform. Pony.ai's platform uses AI and algorithms to capture a vehicle's surroundings and predicts other vehicles' moves. The second largest round went to Plume, a Palo Alto-based smart home services company. On February 26th, Plume secured $85 million funding in the form of equity and debt in a series D round. Plume is a hardware-independent solution that can quickly deliver and scale smart home services. On February 19th, Outrider, a Colorado-based company that focuses on autonomous yard operations for logistics hubs, launched its business with a $53 million funding. Outrider was known to have been operating under stealth-mode and working to improve its technology since June 2017.  On February 19th, Feather announced that it has raised $30 million in a Series B funding round led by Cobalt Capital. Feather is a New York-based online furniture rental platform that offers high-quality furniture at affordable prices. The firm currently operates in New York City, San Francisco, Los Angeles and Orange County.
On February 25th, Archilyse, a Zurich-based real estate architecture technology, raised $3.07 million in a series A round. The round is expected to be followed by another $1.03 million funding round in mid-2020.  On February 21st, Source, a Portland-based company, raised $2.5 million in a funding round. Source develops online platforms for architects and designers, and recently rebranded from Krowdsourced. The day before, BrikApp, a Czech Republic based international real estate investment marketplace, raised $548,725 from a group of private investors. BrikkApp's platform allows users to buy, sell, or check the performance of all their investments on a single dashboard. Finally, LenderClose, an Iowa-based  technology focused lending platform, raised an undisclosed investment from Ascentra Credit Union. 
This week also witnessed a venture capital funding round and an acquisition. Fifth Wall Ventures has recently closed a $100 million for a fund focusing on e-tailers that want to branch out to physical real estate. The funds investors include Acadia Realty Trust and Macerich among others.  On the acquisitions side, Biproxi, the San Diego based real estate platform, acquired the commercial real estate listings company Officespace.com. Officespace.com is known to be the second largest listing site in the US, and the acquisition will allow Biproxi to consolidate the data and listings from both companies.
WHAT DOES THIS ALL MEAN?
Compared to previous weeks, this week witnessed a decrease both in deal volumes and deal sizes. The majority of proptech investments took place within North America, and the deal sizes had huge swings and varied amounts.  However, February has historically been a wild card month for the industry and based on investor sentiment, investments in the industry are expected to ramp up.
To learn more about CREtech reports and customized venture capital research services, please contact us at research@cretech.com.
RELATED LINKS
Dealpath Announces Strategic Investment From Blackstone
Driverless car startup Pony.ai raises $462 million at a $3 billion valuation  
Plume Secures $85M in Financing
Colorado's Outrider Comes Out Of Stealth With $53M To Automate Logistics Hub Operations
Furniture Rental Service Feather Raises $30M in Series B Funding 
Source raises $2.5 million to expand its platform for commercial design nationwide
Archilyse raises CHF 4 million 
Lenderclose Secures Investment From Ascentra Credit Union
International Investment Marketplace BrikkApp Secures €500,000 in Seed Funding
Biproxi Acquires Commercial Real Estate Listing Site OfficeSpace.com
Fifth Wall closes $100M Fund to Bring Online Retailers into Physical Stores