CREtech Weekly PropTech Venture Capital Funding Recap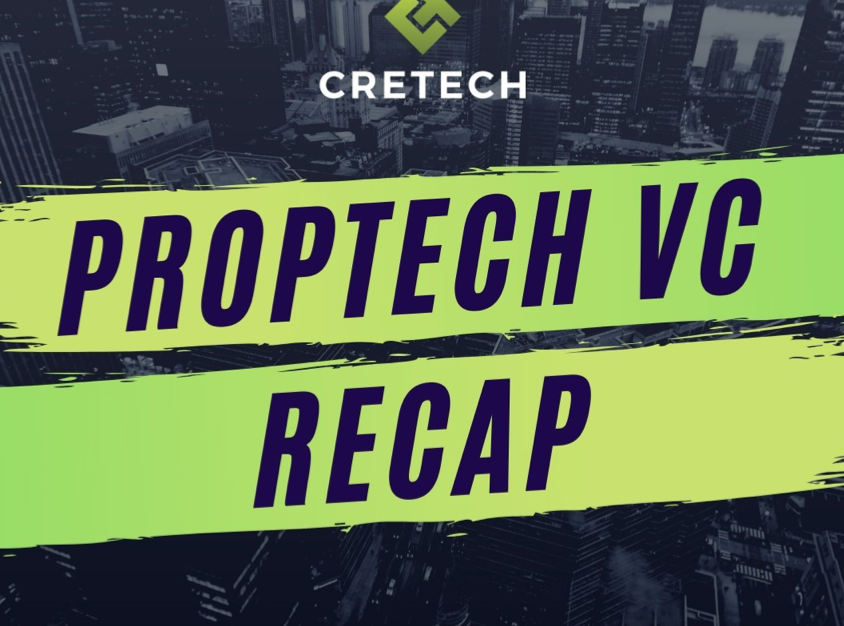 DRIVING HEADLINES
This week in real estate tech witnessed several mega-rounds in the U.S. and China. In addition to the sudden rise in the total funding amount and dollar volume, the total deal volume also increased this week and was spread across different cities, globally. The more notable rounds of capital went to real estate brokerage platforms, autonomous vehicles and smart home technologies. 
The largest announced mega-round went to Beike, a Chinese real estate brokerage platform also known as Ke.com. On March 5th, Beike announced that it raised $ 2.4 billion in a Series D round led by SoftBank (Vision Fund), Tencent, Sequoia Capital, and Hillhouse Capital. The other mega-round went to Waymo, a San Francisco based developer of self-driving autonomous vehicle. On March 2nd, Waymo raised $2.25 billion in its first external funding round, which included investments from Google parent Alphabet, alongside venture capital heavyweights Andreessen Horowitz and Silver Lake, the Canada Pension Plan Investment Board and the Mubadala Investment Company.
Outside of mega capital raises, the remaining rounds ranged from $8 million to $97 million. On February 29th, Veev raised $97 million in a Series B round led by Zeev. Veev is a California based developer and provider of housing materials. On March 3rd, FiveAI, a UK-based developer of autonomous vehicle software, raised $41 million in a Series B round led by Sistema, Direct Line Group and Sistema Venture Capital. FiveAI's software leverages multiple sensors to predict and plan for the vehicle's environment. On March 4th, Colonies, a France-based co-living company, raised $34 million from Idinvest Partners, Global Founders Capital and La Financière Saint James. In addition to the funding round, Colonies also received $168 million from LBO France to spend on real estate projects over the next few years. On March 5th, PlanRadar, an Austria-based SaaS solution for digital documentation & communication in construction and real estate projects, announced that it has secured $33.6 million (€30milion) in Series A funding. The round was led by Insight Partners, JPKE, Cavalry Ventures, Berliner Volksbank Ventures and other undisclosed investors.
In Latin America, TrueHome, a Mexico-based digital real estate and brokerage platform, raised $8.8 million in a Series A round led by Class 5 Global and Monashees on March 4th. TrueHome's platform aims to simplify the home purchase transactions process. Finally, OpenPath, a California-based developer of a mobile access control solution, received an investment from Allegion Ventures. The investment amount was undisclosed.
On the acquisitions front, Eden, a San Francisco based workplace platform provider, acquired Managed by Q from WeWork for an undisclosed amount. Eden stated that the acquisition was a part of its continued effort to enable companies to run and scale their offices. The investment round was led by JLL Technologies. 
WHAT DOES THIS ALL MEAN? 
Compared to previous weeks, the first week of March witnessed a significant increase in venture capital activity, globally.  The several firsts in mega-rounds of the year took place this week, signaling continued investor confidence in the real estate tech industry.  Additionally, outside of established real estate tech markets, like China, the Latin American (LatAM) real estate tech landscape has begun to ramp up, especially in markets like Brazil and Mexico, regions that have seen a significant uptick in venture investing as of late.
To learn more about CREtech reports and customized venture capital research services, please contact us at research@cretech.com.
 RELATED LINKS
Chinese property platform Beike nets $2.41b in Series D+ round ahead of HK IPO 
Waymo, a Mountain View, California-based autonomous vehicle company, raised initial $2.25 billion in its first external funding round
FiveAI raises $41 million to commercialize its self-driving technology
Co-living European startup Colonies raises $34 million
TrueHome snags US$8.8 million with Class 5 Global and monashees
Openpath, a Los Angeles, CA-based provider of a mobile access control solution with a cloud-based technology for the built world, received an investment from Allegion Ventures
Eden, a San Francisco-based workplace platform provider, acquired Managed by Q from WeWork for an undisclosed amount