CREtech Weekly PropTech Venture Capital Funding Recap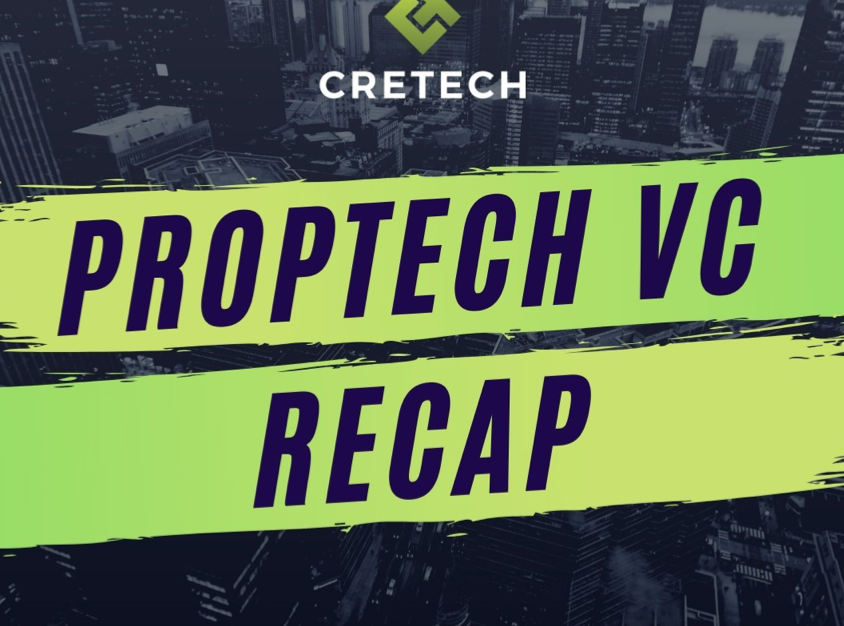 This week witnessed a high deal volume in North America and the U.K. The more notable rounds of capital went to supply chain management platforms for construction sites, online rental property platforms and augmented reality technologies.
The largest round went to Zumper, a San Francisco-based online rental property marketplace that allows users to filter their options by location, price, size, pet requirements and amenities. On March 10th, Zumper received $60 million in a series D round led by e.ventures and other undisclosed investors. The company stated that it will use the funds to improve their platform and expand its footprint in the US. The second largest round went to HaulHub, a Boston-based supply chain management platform that aims to simplify construction operations. On March 10th, HaulHub raised $30 million in a series B round led by T. Rowe Price and Durable Capital. HaulHub was not the company within this vertical to receive capital this week. On March 10th, Overhaul, an Austin, Texas based supply chain technology company, raised $17.5 million in a series A round led by Edison Partners. Overhaul's platform leverages a situational analysis engine to enhance compliance and minimize errors.
In the U.K., Goodlord, a London-based rental transaction platform, raised $12.94 million (GBP 10 million) in a series B round led by Finch Capital, Latitude Ventures and Oxx  on March 9th. Goodlord's cloud-based software brings efficiency and transparency to paper-heavy transactions associated with renting a home. On March 10th, XYZ Reality, a London-based AR technology company, raised $6.3 million (GBP 5 million) in a series A round  led by Amadeus Capital Partners and Hoxton Ventures, with participation from Adara Ventures and J Coffey Construction. XYZ Reality's platform various services including BIM services, site surveying, laser scanning, virtual reality modeling, and 3D augmented reality modeling. 
In the U.S., Monograph, a San Francisco-based cloud software company that simplifies project and cost management for architects, raised $1.9 million in seed funding on March 10th. The round was led by Homebrew Ventures and Parade Ventures, with participation from Designer Fund, Hustle Fund VC and angel investors. In India, Strata, a Bengaluru-based real estate investment platform, raised $1.5 million in a seed funding round led by SAIF Partners and Mayfield India on March 5th. Strata's platform currently has 120 active investors and operates in Bengaluru and Mumbai. Finally, on March 11th, Mexico-based Multiburó raised its first investment round for $700,000. The funds were provided by several angel investors as well as the National Finance Agency of Mexico. Multibro's solution enables quick evaluation of rental property applicants. Their algorithm leverages multiple databases to gather data on a potential tenant and uncover their financial ability to pay the rent.
WHAT DOES THIS ALL MEAN? 
The second week of March witnessed a significant increase in the variety of venture capital investments, both categorically and geographically. While proptech companies based in North America received majority of capital this week, a number of investments went to those based in Europe (the U.K.), Latin America and India.
To learn more about CREtech reports and customized venture capital research services, please contact us at research@cretech.com.
RELATED LINKS
Zumper raises $60M to double down on tech to grow its apartment rentals platform
Boston's HaulHub, A Construction Tech Startup, Raises $30M From T. Rowe Price & Durable Capital
Overhaul Raises $17.5M To Continue Growing Company In an Edison Partners
Goodlord, the proptech startup that offers a SaaS for rentals, has raised £10M in Series B funding
XYZ Reality secures £5M to bring a hologram headset to the construction industry
Monograph, developer of project and cost management software for architects, raises $1.9 million
Proptech Startup Strata Raises $1.5 Mn From SAIF Partners, Mayfield India
Mexican proptech, Multiburó, raises US$700,000