CREtech Weekly PropTech Venture Capital Funding Recap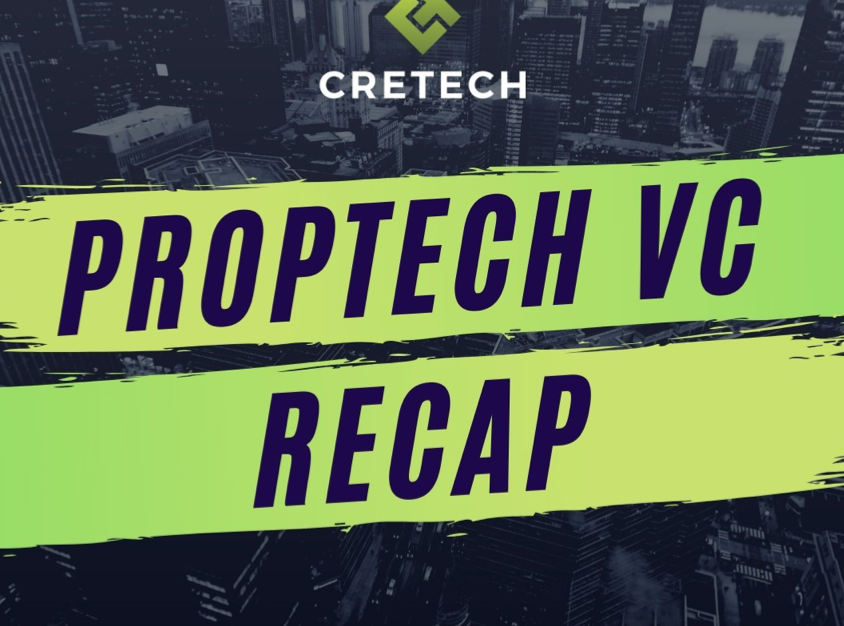 DRIVING HEADLINES
This week witnessed a high volume of large deals across a variety of countries, where deals in North America dominated the headlines. The majority of this week's capital went to companies that transform the real estate fintech, hospitality, home insurance and retail industries. Investments also focused on real estate platforms that leverage AI to resolve real estate data, and online marketplaces that ensure a seamless buying and selling experience.
The largest round went to HouseCanary, a California-based home valuation fintech company. HouseCanary raised US$ 65 million in a round led by Morpheus Ventures, Alpha Edison, and PSP Growth. The second largest round went to Life House, a New York-based modern lifestyle hotel management, development and technology company. Life House raised US$ 30 million in a round of Series B funding led by Thayer Ventures, with Tiger Global, JLL Spark, and Ashton Kutcher and Guy Oseary's Sound Ventures. The third round went to Gabi, a San Francisco-based home and auto insurance company that raised US$ 27m in Series B funding. On the venture capital side, PiLabs, a London-based proptech venture capital fund announced that it has raised US$ 19.3 million (£ 17.5 million) toward its third fund. On February 5th, Foxtrot, a Chicago- based provider of an online retail platform designed to facilitate both offline and online shopping for customers, raised US$ 17 million growth round, co-led by Imaginary and Wittington Ventures. On the same day, Cherre, a New York-based provider of a platform that leverages AI to resolve and augment real estate data from public, private and internal sources, raised US$ 16 million in venture and debt funding in a round led by Intel Capital.
Deals ranging between US$ 10 million and US$ 1 million went to real estate brokerage platforms, vacation rentals, and construction management and leasing platforms. On February 5th, Houwzer, a Philadelphia-based developer of a real estate brokerage platform that serves as a one-stop shop for buying and selling homes, raised US$ 9.5 million in a deal led by Edison Partners. On February 3rd, H2O, a Japan-based vacation rental management company, raised US$ 7 million in Series B funding from Samsung Ventures, Stonebridge Ventures and others. Capmo, a Germany-based developer of a construction management platform that facilitates task management operations, raised US$ 5.5 million in a series A round. On January 31st, Vero Leasing, a New York-based developer of a tech platform that  helps landlords rent out their properties, raised US$ 3.2 million in seed funding. Finally, on February 3rd, Scaled Robotics, a Spain-based developer of a robotic technology that allows users to modernize the construction process, raised US$ 2.2 million of seed funding in a deal led by Construct Venture and PropTech Capital.
On the acquisitions side, Patrizia, a Germany-based real estate fund manager, acquired BrickVest, a London-based developer of a real estate investment platform that aims to improve the investor-deal sponsor relationship. The acquisition took place on February 3rd for an undisclosed amount.
WHAT DOES THIS ALL MEAN?
North American news dominated headlines this week, where deal sizes ranged greatly, between US$ 1 to US$ 65 million. A  big takeaway from this week's funding recap was the variety of proptech categories. In addition to the online real estate brokerage platforms, other technology categories included construction management, construction robotics, AI-based real estate data platforms and vacation rental platforms.
To learn more about CREtech reports and customized venture capital research services, please contact us at research@cretech.com.
RELATED LINKS