CREtech Weekly PropTech Venture Capital Funding Recap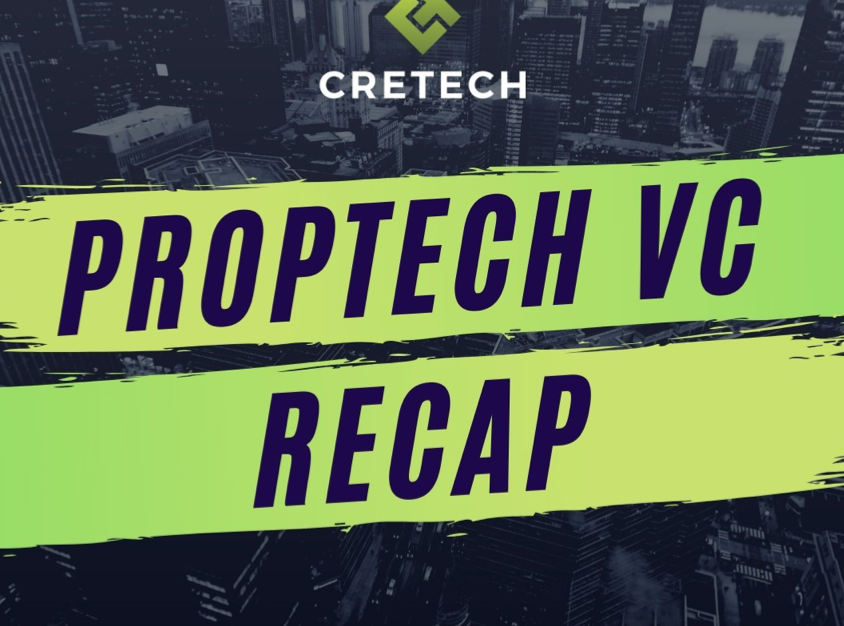 DRIVING HEADLINES
This week witnessed a high deal volume across North America, Europe, India and Brazil. The more notable rounds of capital went to companies in the hospitality, mortgage tech, flexible workspace and construction industries.
The largest round went to Limehome, a Munich-based apartment rental platform, raised $23.3 million from HV Holtzbrinck Ventures, Lakestar and Picus Capital. Limehome stated that it will use the funds to further develop and scale its platform in Germany and Europe. The second-largest round went to Brace, a Los Angeles-based digital mortgage-servicing platform. On February 20th, Brace raised $10 million in Series A funding led by Point72 Ventures. On February 19th, Ayenda, a Colombia-based low-cost hotel brand, raised $8.7 million in a round led by Kaszek Ventures. Ayenda has upgraded more than 150 hotels in Colombia and is planning to expand into Peru.
On February 18th, Swivel, an Austin, Texas-based operator of a workspace-shifting platform, raised $8 million in a Series A round led by JLL Spark and Breyer Capital. The same day, OnSitelQ, a New York-based visual documentation platform that tracks progress in construction sites, announced that it has raised $4.5 million in a Series A round. OnSitelQ's  platform leverages AI to conduct safety analysis of 360-degree imagery from construction sites.
On February 19th, Zvesta, a Gurugram,India-based real estate solutions company, raised $5.5 million from Hindustan Media Ventures Limited. Zvesta leverages AI to connect all stakeholders in real time to make transparent deals its through SaaS-based platform. Their platform offers options to search, list, advertise, sell, buy and rent out various properties within residential and commercial categories. On February 17th, Kzas, a Brazil-based property matchmaker platform, raised $4 million from Redpoint eventures. Kzas said that the investment will be used to develop its AI and data-science capabilities.  On February 19th, the proptech venture capital fund Goldacre announced that it is investing in nine new start-ups with $128,785 (£100,000) each as part of its third RElab business accelerator. Finally, on February 19th, ColorCoat, a California-based exterior coatings applicator serving the U.S. window and door industry, raised funding from Vopne Capital, a Bay Area-based private equity firm. The funding amount was not disclosed.
This week also witnessed several acquisitions of proptech companies.   First American has reached a deal to buy the housing tech company Docutech for $350 million. The deal is expected to close by the end of March. In Brazil, proptech startup Loft acquired Spry, a market research company. The acquisition amount was not disclosed.
On the venture capital fund and accelerator side, A/O PropTech, a London-based venture capital and private equity firm focused on proptech, has launched with $269.8 million (€250 million). This week, real estate firms Colliers and Techstars have opened 2020  applications for their jointly-run proptech accelerator. The firms use the accelerator to help source and invest in new solutions across the real estate industry.
WHAT DOES THIS ALL MEAN? 
While the deal sizes stayed lower than that of the previous week, deal volume was considerably higher. While investments spanned across multiple continents, the deal sizes stayed within the narrow range of $23.3 million and $100,000.
To learn more about CREtech reports and customized venture capital research services, please contact us at research@cretech.com.
RELATED LINKS
Munich-based Limehome secures €21 million to expand its hotel platform across Europe
Brace Raises $10M in Series A Funding
New Funding Will Help Colombian Hotel Chain Ayenda Push Into Peru
Swivel Raises $8 Million in Series A Funding Led by Breyer Capital
Proptech Startup Zvesta Raises $5.5 million as Series A from Hindustan Media Ventures Limited
OnSiteIQ raises $4.5 million to improve construction safety using AI and 360-degree imagery
Proptech Kzas raises $4 million with Redpoint eventures
Proptech accelerator RElab funds nine start-ups with £100,000 each
ColorCoat Receives Equity Investment from Vopne Capital
Proptech Loft buys data research startup, Spry
First American to buy Docutech for $350M
Colliers and Techstars Proptech Accelerator Opens Application for 2020 Cohort
A/O PropTech, a London, UK-based venture capital and private equity firm focused on proptech, has launched with €250m