CubiCasa enables Virtual Reality access for all Manhattan Residential Properties in 2017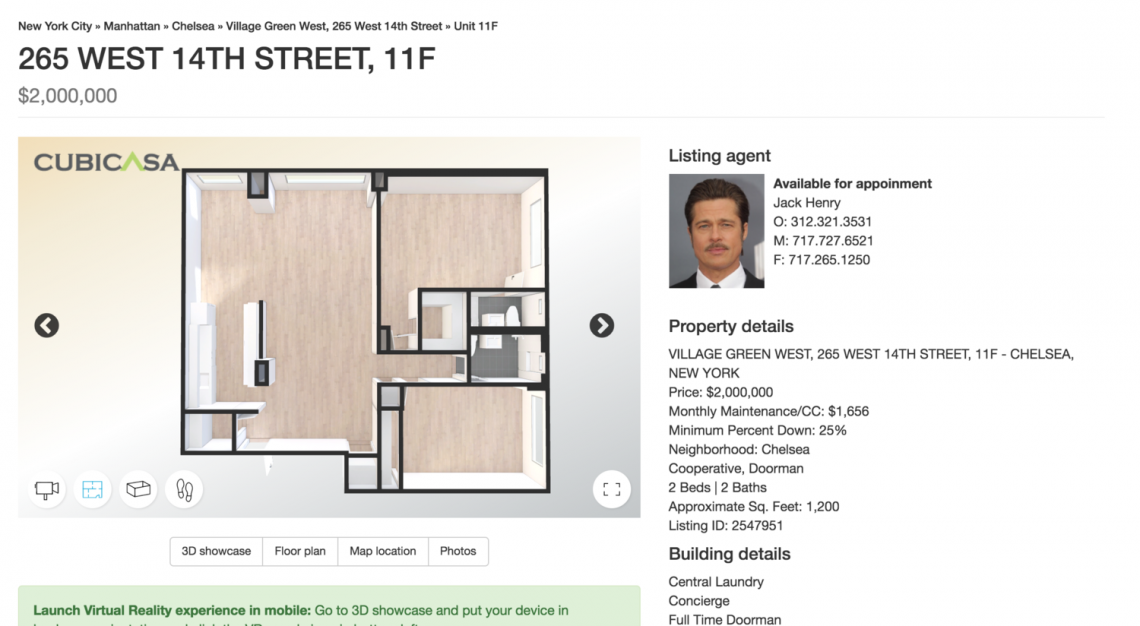 CubiCasa continues improving real estate marketing with large ambition: by the end of 2017, all Manhattan residential apartments are available as virtual reality compatible 3D models. Together with digital floor plan images, they are made available via CubiCasa on-demand platform service. All roughly one million Manhattan units are offered for real estate agents, brokers and service providers for helping buyers and renters to make informed decisions on the world`s most sought-after property market. CubiCasa uses AI powered computer vision solution and other related technologies to achieve the target.
Early showcases have been promising for the new approach. The traditional real estate listing is usually a combination of high quality photographs, written content and a floor plan image. Most popular real estate portals provide different kinds of value models and calculations of area data and pricing history. By adding virtual reality compatible 3D models, the listing offers a better look and feel of the property, with an engaging first impression.
"Manhattan, if any, is a value-driven marketplace. It is also an area with clear geographical boundaries, making it the best place in the world for new innovations. We are happy to notice all the positive feedback of local professionals and proptech investors like MetaProp, with early validation that markets are getting ready for this kind of disruptive service models", says Mr. Jarmo Lumpus, CubiCasa founder and Head of Product Development.
CubiCasa is running complementary BETA program in Manhattan. If you want to join the BETA program please sign up: upgrade.cubi.casa
Demo listing page: hollyhaca.herokuapp.com
Sign-up to complementary BETA - Upgrade your Manhattan listing to virtual reality: upgrade.cubi.casa
Live demos in NYC 6th - 13th of Dec. Contact: jarmo@cubicasa.com