CurbAppeal Offers First iPhone App Dedicated to Real Estate Photography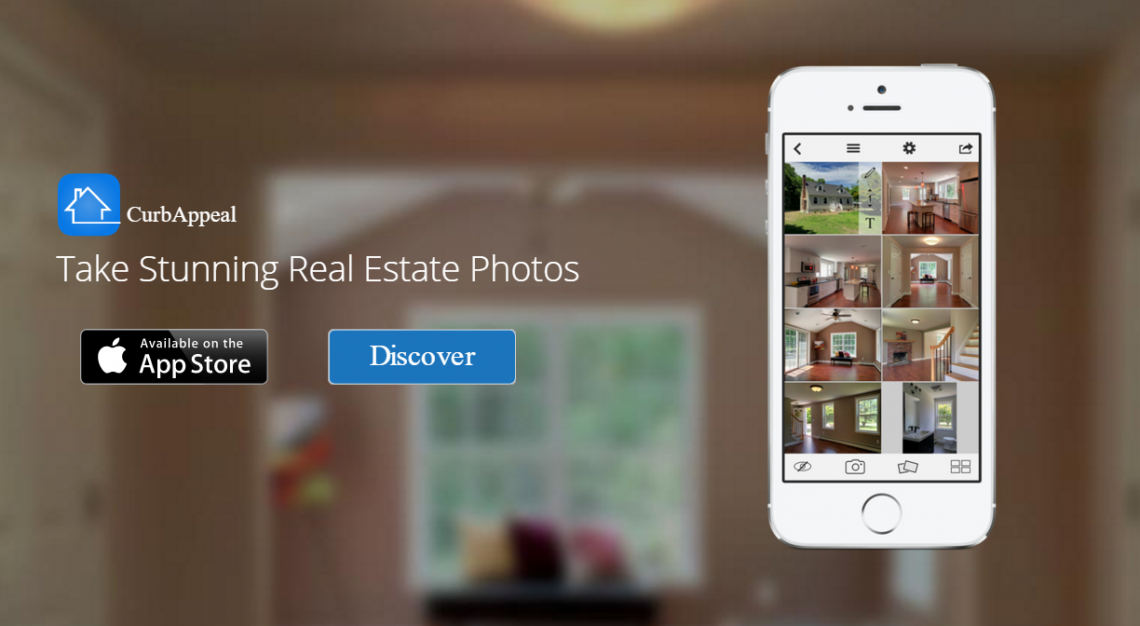 When it comes to technology, there are two distinct hot spots. The first is photography, since an increasing number of consumers want better quality and more features in their cameras. The second is the real estate industry, which depends on innovative technology more than ever to help both buyers and sellers.
To ensure that professionals in real estate have the ability to take professional quality photos, East Coast Pixels, Inc. recently released its new iPhone app dedicated to real estate photography. Developed specifically for iOS devices, CurbAppeal takes incredible photos for promoting properties listed by professional real estate agents and Airbnb hosts. However, CurbAppeal's superior photos also help bolster sales and marketing efforts.
Many buyers are visual, which means they need to see properties. Even with non-visual buyers, real estate experts realize how powerful photos can be when used in marketing materials. The reality is that quality photos entice buyers by drawing people in. Often, this results in a greater number of purchase offers, as well as higher rental frequencies.
The iPhone already comes with a number of innovative features, one being a superior camera. Combined with CurbAppeal, the quality of real estate photos is taken to a much higher level. In addition to better photos, using an iPhone to take real estate photos is more convenient and cost-effective. After all, professional realtors carry a cell phone with them at all times. Therefore, they have the opportunity to take photos whenever they need to. Using this iPhone app also eliminates the need to purchase an expensive camera.
Another huge benefit of CurbAppeal is its ability to handle a number of indoor real estate property issues, such as poor lighting. Designed with multi-exposure fusion technology, the camera completes a quick analysis, computes three exposures, and then captures them immediately. The result is fused photos, each containing the best-exposed areas to create one flawless image. With very little effort, real estate photographs look professional.
For taking straight photos, CurbAppeal boasts a dual level. This additional straightening adjustment becomes an available option after an image is captured. Even the crop feature is extremely easy to use, and maintains the photo's original aspect ratio. Other key features of CurbAppeal include color controls, detail, white balance, and lighting, which are non-destructive and interactive. As a bonus, sophisticated lower-third title overlays can be used for describing various scenes at a property.
CurbAppeal captures photos as a property set, which can be sifted and sorted using drag and drop. With the batch export process, the app can resize virtually every photo to a predetermined size. Included in this feature are letter boxing portrait photos. You have several options for saving real estate photos, including the photo album, the Flexmls service, and a Dropbox account option. Photos using CurbAppeal can also be saved at print resolution for creating professional brochures or to export as a virtual tour video. With this iPhone app, the possibilities are almost limitless.