Directory Spotlight: Clientlook, Unrivaled CRM for CRE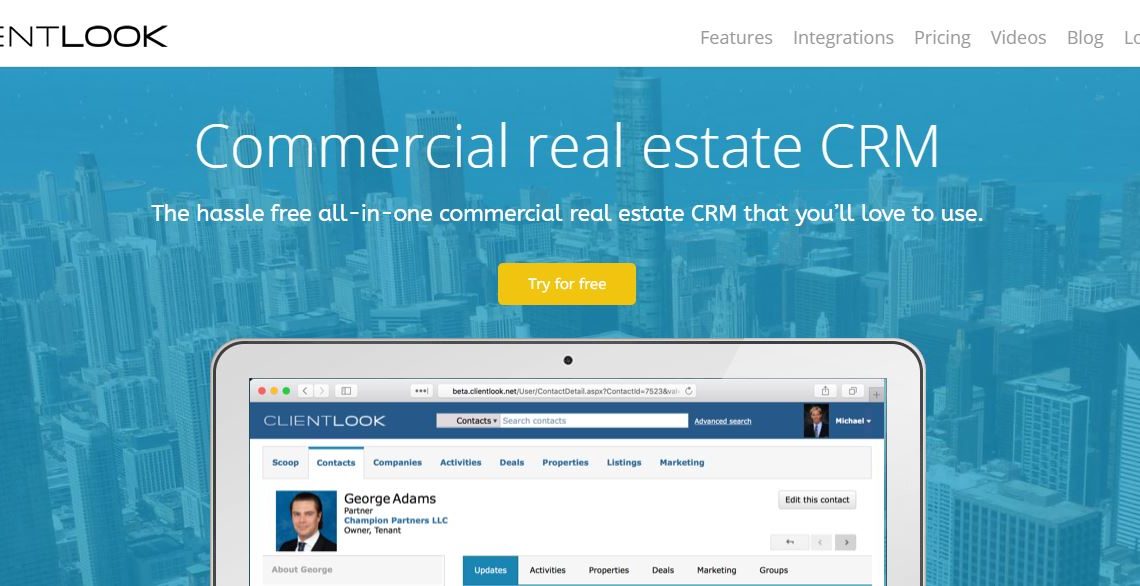 Building relationships that lead to successful deal-making hinge on having the right tools to make your database efficient. That's why CRE professionals rely on Clientlook, a smart and intuitive customer relationship management tool founded in 2008 for commercial real estate professionals.
Clientlook Product
The Clientlook CRM provides contact management, deal collaboration, task organization, and property tracking. It's built from the ground-up solely for commercial real estate and is not an add-on to any other system. The CRM is designed to be completely intuitive and training-free, but if you need the support and training, it's there with unlimited access. The CRM can be customized based on client needs. Core features include tracking property ownership and lease expirations, understanding investor holdings, managing pipeline, and maintaining personal property and listing inventory.
One unique feature is the virtual assistant. This innovative service acts like a personal secretary to help users with relationship building and deal-making. The virtual assistant helps with online lead capture, data entry, and listing administration, saving clients time on busy work. Plus, it's free for subscribers.
The CRM software integrates with Xceligent, CommercialSearch, Spaceful, Buildout, Google, TheAnalystPro and MailChimp. Clientlook is accessible on any device and operating system. There is a Clientlook iPhone app coming online in early 2017.
Clientlook Customers
Clientlook is the most actively used customer relationship manager in commercial real estate. Each week, users in more than 1,400 cities and nine countries log tens of thousands of updates, activities, contacts, emails and more. Users include brokers, developers, owners, asset managers, and service providers. The CRM is adaptable for multifamily, office, retail, and other specialties. Clientlook offers a 21-day free trial, and a special six-month free plan for brokers who are new to the industry. Typical subscription plans run monthly and annually. Separate subscriptions are required for certain integrations, but every plan includes all of Clientlook's features and support.
Ways to engage
Get the whole rundown of all Clientlook's features on their website. Clientlook publishes a regular blog on CRM and CRE issues. Connect socially on: