Directory Spotlight: Matterport, Immersive 3D Media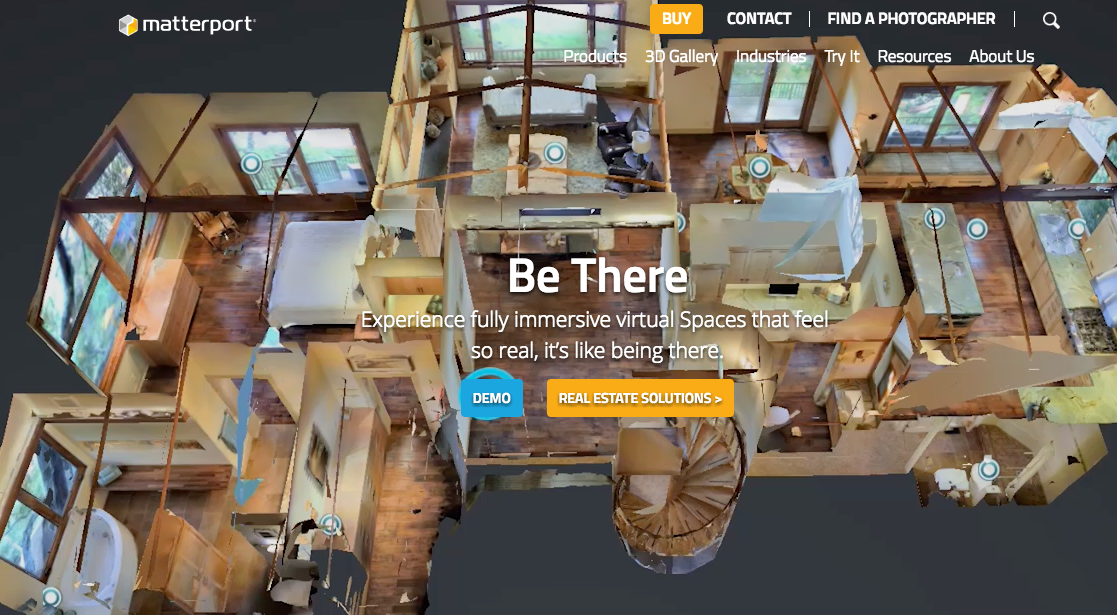 Matterport is a virtual reality leader in the real estate industry. Their product and software generates accurate 3D immersive models that allow visitors to explore a space without ever stepping foot inside. Since 2011, Matterport has changed the way individuals experience physical spaces. Today the company's virtual spaces library is one of the largest in the world.
Matterport Products
The Matterport Pro Camera quickly collects visual and spatial data to map a space in 3D within minutes. The camera pairs with an app, requires no special training, lighting, or complicated menus. Properties can be scanned within an hour, on average.
Captured virtual spaces are stored in the Matterport Cloud for easy access from anywhere. Visuals are automatically processed for optimized contrast and color balance. Users create guided visual tours or add labels to provide spatial context. Cloud hosting is secure and spaces can be made private or embedded on websites.
Matterport Spaces are digitized real-world environments used with the company's immersive web player, 3D Showcase. They can be viewed on any desktop or mobile browser without additional downloads. Spaces are VR ready for those with the Matterport VR Showcase app for Samsung Gear VR. More headset compatibility is in development.
Matterport Customers
Real estate photographers, agents, brokers use Matterport's services to immerse and impress their target markets. The technology is used with commercial and residential properties on everything from rentals to hotel rooms to single family homes. Matterport helps construction and architectural professionals document every step of the project for stakeholders. Insurance adjusters capture 3D models of damaged properties for improved estimating and measuring.
Ways to Engage
To try Matterport's 3D Showcase, visit their sample spaces. Tour residential, commercial, or vacation real estate examples. Interested users can find a nearby photographer or contact Matterport via their website. Further ways to engage include:
PinterestFacebookLinkedInTwitter