Directory Spotlight: OfficeSpace.com, Finding the Perfect Space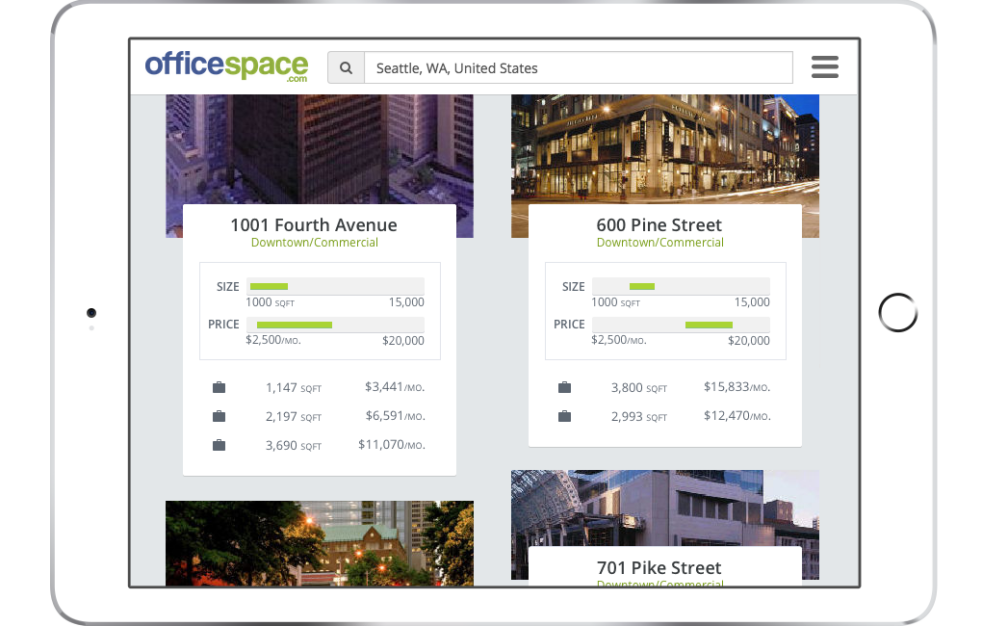 Connecting the right people at the right time is what successful business is about. Officespace.com is a nationwide service that connects brokers representing office, retail, and industrial properties to the tenants searching for the right space based on their business needs. OfficeSpace.com is a completely free and open platform - tenants and brokers can search the database as often as they want and without any paywalls.
Over 200,000 tenants visit OfficeSpace.com and make thousands of inquiries to brokers every month. In 2016 alone, these tenants viewed over 40 million buildings.
Brokers can increase their marketing power by listing their available spaces on Officespace.com. Adding listings on the platform is free and easy. A basic listing entry includes unlimited photos and floor plans, real time management tools, data export, and listing broker contact information. Brokers can upgrade to Featured Listings to maximize their exposure and increase their lead pipeline.
Officespace also offers Tenant Connect, a program designed specifically for Tenant Representatives. It helps reach more active tenants searching in a particular market by positioning clients as a local expert. Tenants call or email while they search, allowing brokers to spend less time sourcing clients and more time building relationships. On average, Tenant Connect partners see a 4x ROI.
Tenants seeking office, retail or industrial space can use the platform to search properties based on their criteria. They can also save potential properties and contact brokers for more information. Third-party data has shown that OfficeSpace.com users are savvy business people in the legal, finance, professional services and retail fields. They hold senior level titles or function in their companies operations departments.
Brokers and property managers with office, retail, industrial, and multi-family listings can advertise for free. Over 1.3 million buildings are currently listed on OfficeSpace.com.
Sign up to use OfficeSpace.com as a tenant or a broker. Interact with the company socially on Twitter, or call directly at 1-800-560-3544.