Directory Spotlight: Property Go, Direct Access to CRE Lenders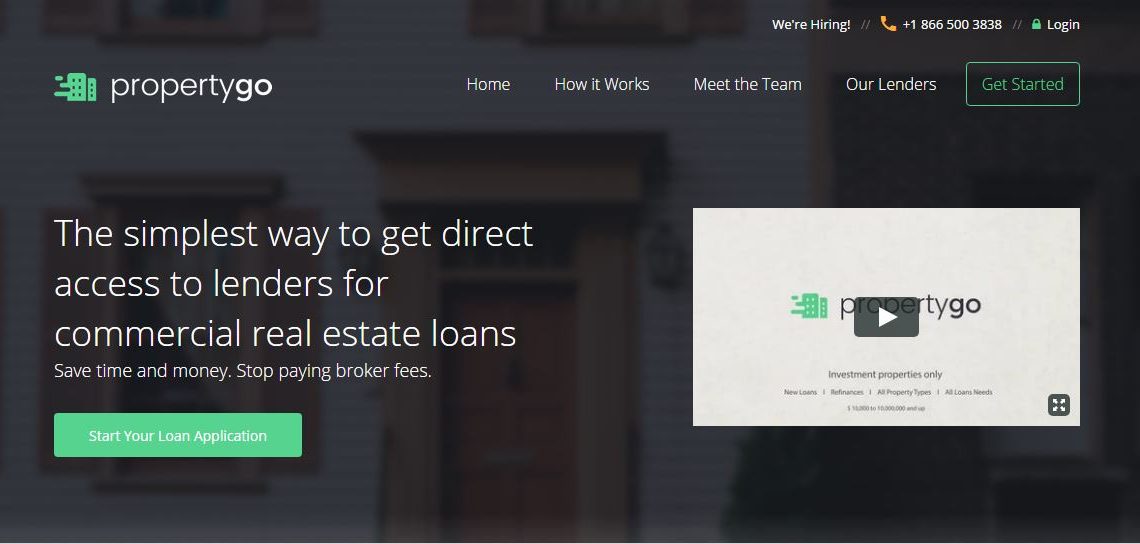 Anyone involved in the CRE industry is familiar with the tedious the loan application process. PropertyGo connects borrowers direct with commercial real estate lenders using a single loan application. Built from the ground up to use the latest technology developments, using Property Go generates cost savings and speeds up the lending process. All the savings are passed onto the consumer.
Property Go Services
PropertyGo works with a number of top lending institutions, like TD Bank, Arbor, and Maxim Capital Group. Borrowers start a loan application to connect with commercial real estate lenders. The service works with various asset classes, including retail and multifamily. Completing a loan application takes between 5-10 minutes. Customer Service Managers review deals and help borrowers ensure accurate completion. A real-time notification alerts borrowers when a term sheet is sent for review. From a single loan request, borrowers receive comparable term sheets online from interested lenders. Select a lender and finish the deal.
PropertyGo Customers
PropertyGo is ideal for commercial real estate loans over $100,000 to over $20 million. PropertyGo is free for borrowers. No information is provided about borrower is provided to third parties. Participating lenders pay a fee of 0.50% or less.
Ways to engage
Visit PropertyGo to learn more about how the service works. Connect with their social networks on: