Directory Spotlight: REthink, Sophisticated CRM for Real Estate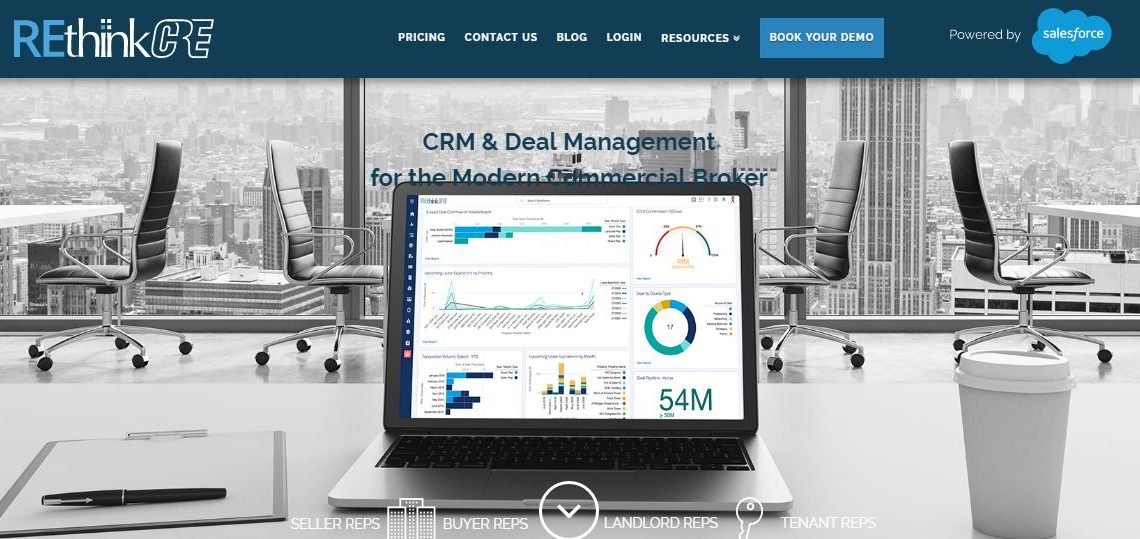 Real estate software company Think Tech Labs built REthink to leverage the power of Salesforce.com for commercial and residential real estate professionals. Over 100,000 users trust REthink to deliver efficient business management solutions. Many of REthink's employees are software industry veterans or licensed real estate agents and brokers.
REthink Services
REthink's CRM and brokerage management software assists over 500 firms to productively manage their workflow. The all-in-one software organizes contact, marketing, transaction, property and building process management. REthink includes a CRM, prospect management, deal pipeline management, and reporting and analytics. The commercial real estate version's database simplifies access to all a brokerage's properties from any device. The CRM provides a full contact database view. The residential real estate version manages lead procurement and marketing. Its deal pipeline management automates the sale cycle from submitting a proposal through the closing process.
REthink Customers
REthink is available worldwide for real estate brokers, owners, asset managers, and developers. The software is designed to service residential or commercial real estate. Commercial seller, buyer, landlord, and tenant representatives use REthink CRE. Its sister REthink CRM product is optimized for residential real estate professionals. Pricing varies by package and licensing, but REthink CRM adapts to small teams and complex multi-office firms. Onboarding options are available.
Ways to Engage
Visit REthink to learn more about their CRM. Request a demonstration of REthink's software from their website. Their REcast web video series is available on YouTube. Follow the latest developments from REThink on: