Directory Spotlight: VTS, Comprehensive Asset Management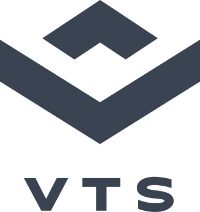 Nick Romito and Ryan Masiello founded View the Space (now VTS) in 2012 to help commercial real estate owners and brokers streamline their workflow. The cloud-based VTS platform helps commercial real estate professionals manage their activity, identify trends, and quantify performance using a single easy-to-read dashboard accessible on mobile or desktop devices. The real-time analytics helps users manage the entire deal process from start to finish. VTS and Hightower merged at the end of 2016.
VTS Services
The VTS leasing and asset dashboard helps CRE brokers and landlords manage deals and analyze data to identify emerging trends. Users track deal terms and cash flow analysis to compare proposals and better understand potential cash flow. The dynamic stacking plan helps pinpoint any building and suite's details and encumbrance information.
VTS Customers
Landlords using VTS can improve their performance with real-time data across their entire portfolio. The tenant roster provides quick access to any tenants' profile down to critical dates and expiring lease agreements. The deal modeling monitors evaluates deals for a variety of factors and metrics.
CRE agency brokers improve their a pipeline management through easy tracking across their entire portfolio. Collaborate and share information with clients and team members. Deals can be moved from one stage to the next with a simple click. Customized client reports are easy to generate and send or print.
Tenant Representatives manage tasks on a single dashboard based in the cloud for access anywhere at anytime. Quickly send important information about lease expirations and crucial dates or get the jump on generating more leads.
Learn More About VTS
Visit the VTS Website to request a product demonstration.
VTS is on Twitter as @viewthespace.
See the company Instagram
Keep up on LinkedIn
Add Your Company
To add your company to our real estate directory, complete the form below. Browse more companies here.