Directory Spotlight: Xceligent, Building Data Everywhere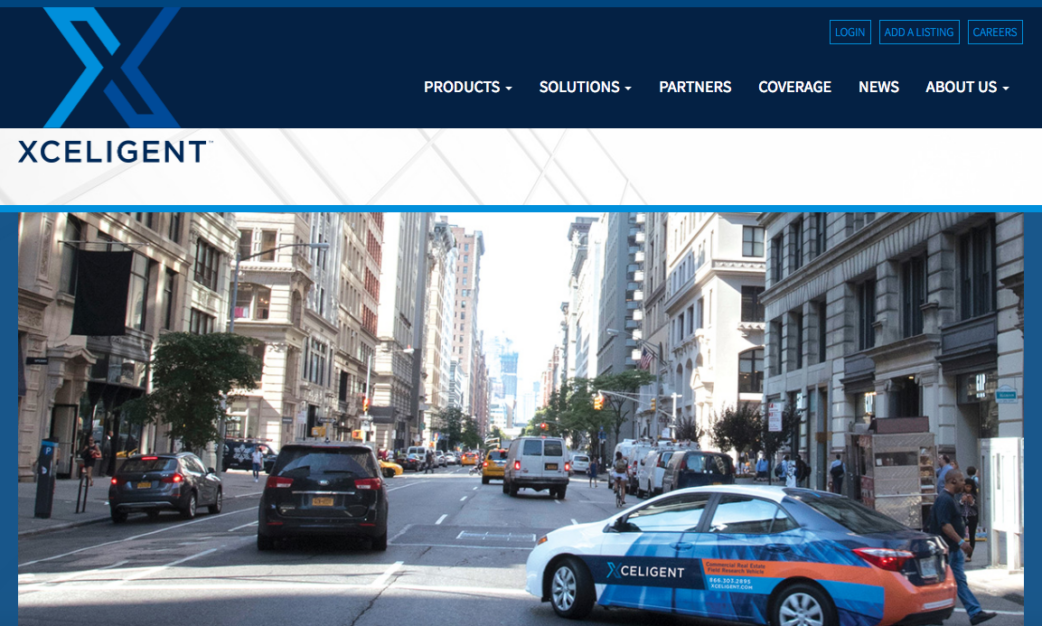 Xceligent is a leading provider of commercial real estate information for properties in markets nationwide. The information in its comprehensive database includes the inventory of buildings available, tenant information, comparables, and historical trends. A research team proactively verifies this data for accuracy. Xceligent's database and additional services help real estate professionals make strategic decisions about commercial real estate.
Xceligent Product or Service
Xceligent CDX is a thorough database of the latest verified CRE information available for analysis. The company's research team identifies sales comparables, true owner details, and accurate tenant rosters including for properties not on the market. The verified listing and property data ensures CDX clients receive the accurate data they need for educated decision making. CDX's powerful search engine allows clients to conduct map-based or property-specific criteria searches that are generated and shared with ease.
Commercial Search is a national real estate marketplace for public leasing and selling of commercial properties. Searchers use a variety of tools to glean a complete picture of the property and its nearby amenities. Brokers and agents can track listing activity in the product or promote their services in the directory. Commercial Search is free for marketing to tenants, buyers, and other brokers.
Xceligent Spaceful helps real estate brokers, agents, and marketers design modern tour books in minutes. Teams can collaborate on in-progress books. Re-order to update the information should plans change. Spaceful's data integration updates maps in real-time and pulls area data from third party providers. The digitized tour books are data-rich, dynamic, and optimized for desktop and mobile. Share tour book links with clients anytime.
Xceligent Direct leverages the information sourced by the company's research team to assist clients with marketing their listings to potential lessees and buyers. Direct provides website visitors with up-to-date inventory data, advanced search tools, map-based searching, and easy sharing. Clients don't need to maintain an internal database and website listing system; Direct does the work for you.
Customers
Xceligent services appeal to a wide range of commercial real estate professionals. Investors, owners, and developers use the data sourced on Xceligent CDX to make strategic development and selling decisions. Appraisers and real estate professionals rely on the CDX database to accurately price properties for sale or lease. Commercial Search and Xceligent Direct are powerful tools for real estate brokers and agents to connect with tenants, owners, and potential prospects. Brokers, agents, and real estate marketers create beautifully digitized tour books using Spaceful.
Ways to Engage
Learn more about the complete suite of products available at Xceligent online. Schedule a sales demo. Xceligent is available on Facebook, LinkedIn, and Twitter.