Discover Neom: The World's First Smart City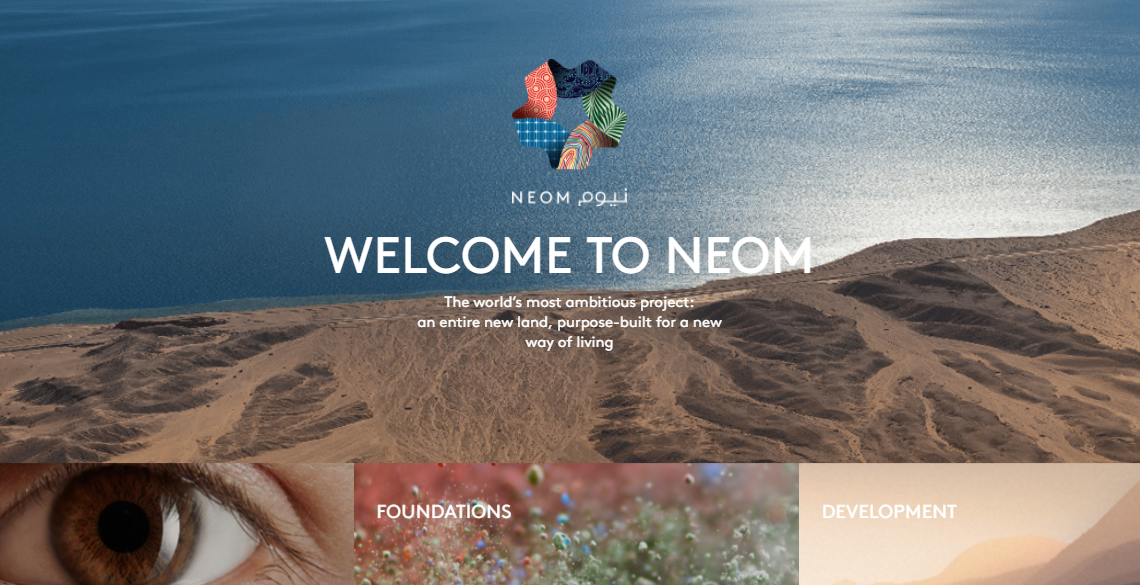 Investors, developers and techies take note: the city of Neom is a proposed 10,230-square-mile city and economic zone to be constructed in Tabuk, Saudi Arabia. Its description is absolutely utopian, and it may lead to copycat cities around the world.
The plan was announced on October 24, 2017 by Saudi Crown Prince Mohammad bin Salman at the Future Investment Initiative conference in Riyadh, Saudi Arabia. He said the city will function independently from the "existing government framework," with its own tax and labor laws and judicial system.
Former Alcoa chairman and CEO and Siemens AG former president and CEO Klaus Kleinfeld will direct the development of the city. Planning and construction will be initiated with $500 billion from the Public Investment Fund of Saudi Arabia and international investors. The project completion date is 2025.
The city will follow an earth-friendly, post-oil atmosphere, with robots performing functions such as security, logistics, home delivery, and caregiving; Neom will be generated solely by wind and solar power.
The name Neom comes from the first three letters from the Greek prefix "neo," meaning "new." The fourth letter is from the abbreviation of "Mostaqbal," an Arabic word meaning "future." The city will be located in the northwest corner of the Kingdom, and includes land within the Egyptian and Jordanian borders.
Its website calls it "world's most ambitious project."
Here's a deeper dive into what to expect:
Energy and Water. Vast fields of solar panels partnered with wind turbines, which will light up large stretches of energy grids, storing power for this and future generations. Buildings will remain clean and the air will remain fresh and clear.
Mobility. All-green transport systems, including a bridge that will link Asia with Africa. This will help Neom become known as a global hub of connectivity.
Biotech. Neom is destined to become a nexus for healthcare research and innovation, including next-gen gene therapy, genomics, stem cell research, nanobiology, and bioengineering.
Food. Neom will lead the way with arid and seawater farming, and solar-powered greenhouses. Also planned are vertical urban farms and locally grown produce.
Advanced manufacturing. The systems making Neom move will include personalized, fully automated point-to-point transfers, passenger drones, self-learning traffic systems, and other innovations in research and development, supply, transport and infrastructure.
Media. The city plans to become a global media hub, featuring studios that allow for producing, delivering and distributing film and video.
Entertainment. Venues will include theme and water parks, as well as natural parklands, shopping, and sports arenas.
Technological and Digital Sciences. The city is inviting the world's top data scientists to analyze data and innovate. Inventors will be able to use the city itself as a testing ground for urban innovations.
Click here to find out more about Neom.