Embracing the Tech Catalyst in Real Estate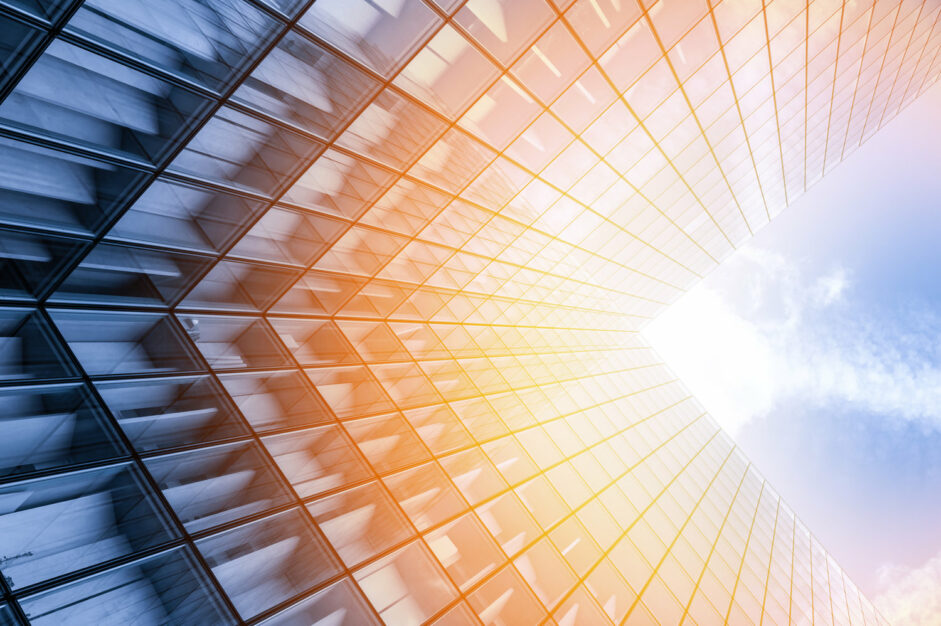 Guest Post by Lucas Signor, Solutions Engineer, Sitehands
Commercial and corporate real estate executives face new opportunities and new challenges in today's marketplace. Agile and savvy real estate executives go from just seeing technology as a necessary expense and additional challenge to embracing it as an opportunity. Successful real estate executives tackle the cost per square footage equation from the perspective of cost containment and business value/productivity enhancement.
Technology as a catalyst for business disruption is not new. However, the role it plays in how businesses evaluate and make decisions regarding corporate real estate is accelerating. At the heart of the opportunity is the fundamental changing nature of work itself, which can be a challenge for real estate execs. A 2017 Deloitte research report put it this way: "Paradigm-shifting forces such as cognitive technologies and the open talent economy are reshaping the future workforce, driving many organizations to reconsider how they design jobs, organize work, and plan for future growth."
Exploiting the possibilities of technology catalysts at the earliest stages of real estate design, planning, and implementation can yield significant value for businesses. One example is that every square foot of Wi-Fi enabled corporate workspace is a potential productivity zone. Parallel advancements in smart building technologies represent opportunities for reducing operational expenditures for environmental costs, optimizing labor associated with building maintenance, enhancing physical security, and more. Embracing technology catalysts can be the difference for workspaces that successfully contribute to attracting and retaining the best emerging talent. These catalysts are also critical for retail environments that aim to engage and delight customers.
The new reality creates a need that goes beyond the consideration for implementing and maintaining phone systems, audio-visual tech, and network cabling and infrastructure. In commercial and corporate real estate, there are over 400+ Internet of Things (IoT) service platforms in support of "smart buildings" operating now, and dozens of new platforms are launching each year. All of this technology must be planned for, installed, and maintained.
It is critical that real estate executives engage the right partners to support and optimize their efforts to infuse technology into new buildings, consolidated workspaces, upfit projects, data centers, or retail facilities.
Overcoming Technology Challenges in Real Estate
McKesson, the U.S.'s fifth largest company, turned to on-demand enterprise IT field services innovator, Sitehands for the design and implementation of their commercial real estate technology. Sitehands delivers hands-on IT field services for installation, support, and maintenance. Through an innovative business model approach, Sitehands can bring cost-effective, flexible, and scalable services to multi-location enterprises enabling the enterprise to standardize and systematize the deployment and continuous support of traditional IT and emerging Enterprise IoT.
One of the keys to maximizing the ROI of real estate investments is building the best possible work environments for offices - or brick and mortar retail locations. Finding the right talent to cost-effectively install and support the latest wave of new technology and manage the "everyday tech headaches" is a fundamental consideration. Sitehands supports the corporate real estate executive and facilities teams by providing them with the technology outcomes they desire by consolidating and curating access to vetted and properly skilled field technicians across the lifecycle of a project. The Sitehands business model, which utilizes enhanced and standardized workflows, supports a combination of on-demand, curated and just-in-time resources – which all result in the most efficient use of both labor and capital, reduction of unnecessary truck rolls, and more.
After Sitehands recently completed a project for the McKesson Corporation, Michael Huaco, SVP Corporate Real Estate at McKesson, had this to say: "Capital efficiency is just one critical component of managing corporate real estate, but responsiveness to our client and employee needs and demands is equally if not more important in the dynamic and competitive environment for businesses and talent acquisition."
As one measure of capital efficiency, the cost-per-device ratio must justify the benefits promised by any technology that is designed to improve the quality, efficiency, or workplace experience of your real estate investments. Sitehands allows large-scale businesses like McKesson to take advantage of consumption-based economics for field tech labor that is standardized for quality delivery while lowering costs and simplifying overhead. Sitehands supports the implementation and management of traditional Enterprise IT and IoT systems ­– tasks like lighting sensors, automated blinds, access points, and AV setups – optimizing the effort for both quality and cost effectiveness.
The Future of Technology in CRE
Embracing technology to meet the demands of the contemporary workplace is critical for delivering returns and long-term value from corporate real estate investments to enterprise organizations. Corporate and commercial real estate executives that incorporate technology and internet-connected devices into their portfolio as a core strategy for enhancing the value of workspaces or retail spaces will outcompete their peers. And while this approach introduces new challenges for managing this digital landscape, solutions like those delivered by Sitehands can help simplify the challenges and accelerate the opportunities. Sitehands offers a frictionless and systematic approach to projects which leverage consumption economics, open talent pools of labor, and on-demand options to bring value to corporate real estate executives tasked with delivering the business a strategic return on investments from the real estate portfolio.
Lucas is tech-savvy millennial advocate living in the greater Charlotte NC area. At Sitehands, Lucas focuses on collaborating with customers to bring value through the business model approach, automation, and introduction of new tech required to plan for, install, and optimize traditional and IoT technologies through effective hands-on technical delivery and support.
Connect with Lucas on Twitter, Instagram and LinkedIn.