Emerging Trends: Venture Capital Investment in Construction Tech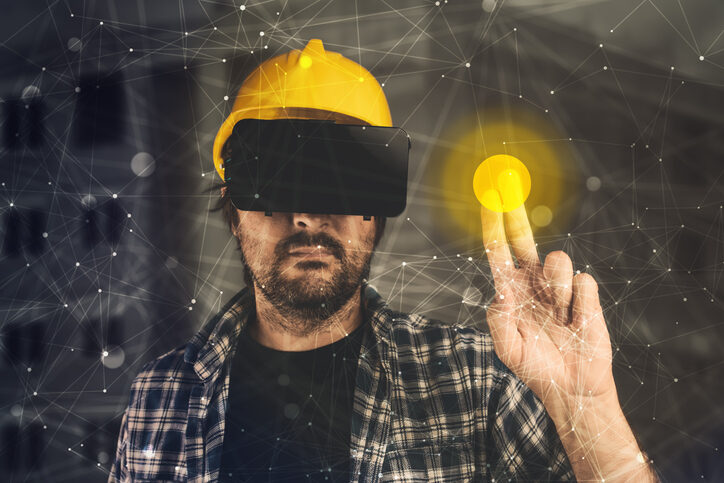 The construction technology sector is in a curious position right now. Rapid growth in recent years signals strong interest from everyone within the long and complex construction cycle, however, sheer market size means the market is far from saturated. The industry's biggest players are already building innovative hardware and software solutions related to construction, building, and infrastructure, yet there are still plenty of unsolved pain points for developers. Venture capital investments have more than doubled every year for the past eight years, but for those paying attention, there is still ample room for early adopter advantages.
Despite high barriers to entry, the industry is far from stagnant. Hardware and software innovations—from project management and AI to drones and VR tools—have attracted investor attention. Plus, as investments in startup construction technology companies have increased, so too have advancements. 
According to Forbes, construction is booming, "along with the number, complexity, and duration of projects. Increasingly, companies are expected to be able to meet or exceed timelines and budgets offered by competitors." This paves the way to success for startup companies delivering technology that meets the industry's current challenges. For companies slow to adapt, however, this may pose a threat. 
Nikhil Choudhary for Forbes explains that as technology is "rapidly adopted by the construction industry … the companies who do not quickly adapt will find themselves less competitive in the market." Indeed, construction tech advancements are creating a more streamlined, efficient industry. As populations increase and demands for affordable and available houses rise, technology that saves the construction industry both time and money remains imperative. 
The Capital Driving the Contech Movement
In 2010, VCs invested $8.3 million globally across just two construction tech deals.  The growth in following years yielded $1.5 billion invested across 89 deals in 2018, with the lions share of funding and media headlines going to Katerra, View, and Procore—which raised $865 million, $1.1 billion, and $75 million, respectively.
North America leads the pack in terms of the number of VC deals made within this sector, with 453 deals and a median company valuation of $15.9 million.  Europe currently has 218 deals with a median company valuation at $2.5 million. Finally, Asia closed only 65 deals, but the median company valuation rang in at an impressive $50 million. 
To help visualize the wide net cast by companies represented in the sector, look no further than this infographic, where CB Insights gathered many of today's key players into a visual market map.  From design to risk management companies, each one is increasingly innovating the way this sector approaches design, procurement, and operations.
In essence, our future built world is being built in front of us right now, by those pioneering within construction technology.  
As demand continues to increase, hungry investors are showering construction tech startups with more funding and attention. The Wall Street Journal reports that "investors including Goldman Sachs Group Inc. are pouring capital into construction startups, betting that the industry is on the verge of sweeping changes." Over the course of just eight years, VC investments have increased nearly 200-fold, giving startups the momentum they need to succeed. 
VC investments involve more than simply startups and investors. Companies able to interface with real estate corporations provide necessary help identifying and vetting startups showing the most potential. The largest proptech-specific firm is Fifth Wall Capital—its first $212 million fund in 2017 included strategic anchors such as CBRE, Hines, Prologis, Lennar, Lowes, and Equity Residential. To date, after raising its latest $503 million fund, the firm manages over $1 billion in assets and has partnered with corporations in over 11 countries, including over 50 of the largest global real estate owners. While Fifth Wall hasn't invested as deeply in construction tech as others, it has funded companies such as Built Robots, which upgrades off-the-shelf heavy construction equipment with fully autonomous AI guidance systems.
Most estimates show VC investments on track to continue its rapid growth trajectory in the coming years—meaning now is the right time to get ahead of the pack. As of September 2019, those already actively investing in contech include:
Plug and Play
With 17 deals, the highest amount in the contech sector, Plug and Play has been helping corporations identify and invest in startup companies since 2006. Plug and Play runs industry-themed accelerator programs and helps over 250 industry-leading corporations connect with startups and other corporations. Cushman & Wakefield, the real estate services giant with nearly $6.9 billion in revenue in 2017 and 48,000 employees across 400 offices, joined "as a founding anchor partner for the Plug and Play real estate and construction vertical."
Portfolio:
Brick & Mortar
Close behind Plug and Play with 16 deals, Brick & Mortar's mission is to "identify, invest in, and grow emerging companies developing innovative software and hardware solutions for the industries of architecture, engineering, construction, and facilities management." The firm, managed by longtime built world investor Darren Bechtel with 40 companies in his personal portfolio, recently raised a $97 million fund from strategics Ardex, Autodesk, Cemex, Ferguson Ventures, FMI, Glodon, Haskell, Hilti, Obayashi, Sidewalk Labs, and United Rentals.
Portfolio:
500 Startups
This Silicon Valley firm currently has 13 deals in construction technology and has invested in companies in over 75 countries. With a mission to "discover and back the world's most talented entrepreneurs, help them create successful companies at scale, and build thriving global ecosystems," 500 Startups has made over 2,300 investments.
Portfolio:
Y-Combinator
This iconic firm currently has 13 deals with construction tech startups. Since its founding in 2005, Y-Combinator has funded over 2,000 of these companies. Based in Silicon Valley, each year it invests $150K to bring companies to its three-month accelerator.
Portfolio:
National Science Foundation
While it isn't solely a firm for startup companies, the National Science Foundation has also made nine deals with construction tech startups. The federal agency supports scientific research, and through its America's Seed Fund, it has funded a range of promising startups. The fund awards $200 million to entrepreneurs across the country with a goal to "foster innovation and help create businesses and jobs in the United States."
Portfolio:
Construction Technology Sectors
While the entire construction technology covers a broad spectrum, the two biggest categories within the sector are mainly productivity platforms and construction/engineering. Most commonly, these productivity and construction solutions will leverage AI and machine learning alongside tools like 3D printers, drones, autonomous equipment, and AR/VR to create smarter, more fluid experiences for construction industry leaders.
Productivity Platforms
According to McKinsey, "many firms aren't keeping up, with some large projects running 20% over time and up to 80% over budget. At the same time, construction companies struggle to find skilled workers to staff their projects." Enter AI and machine learning, massive assets offering speed and productivity with smarter tools that streamline the many complicated processes involved in construction. AI/ML-powered insights consistently allow those in charge to focus on larger tasks, while improving safety and reducing risks in the field. AI is capable of saving time and energy while also allowing for safer and more efficient work, helping companies to meet the industry's growing demands.
Cloud-based software and smarter software programs can allow multiple people to work on a project from different locations, improve communication, and help organizations manage finances and streamline project management. 
A few different types of software exist for construction technology, such as:
Examples include:
Procore Technologies: A provider of cloud-based construction management applications, Procore allows owners and contractors to manage projects, resources, and financials using their open platform. Procore's acquisition of Honest Buildings has further enhanced its project management offering. The company, which has raised more than $300 million, is preparing for an IPO that could value the company at near $4 billion, according to Bloomberg.
Autodesk: This company's BIM 360 software helps project teams stay connected and share data. Autodesk's other construction software products include: Assemble Systems, which connects project data to other workflows like project and site management; BuildingConnected, which "connects owners, GCs and subs" in "the largest real-time construction network;" and PlanGrid, which allows for real-time connection to access plans and documents and collaborate.
PlanGrid: Backed by Navitas Capital, PlanGrid's software can be accessed from anywhere to easily share project information, and "with accurate data collected during construction, it's easy to turn over a digital as-built for facilities management and operations." 
Rhumbix: Recently closing a $14.3 million Series B, Rhumbix makes it easier for industry professionals to gain control of their field data by improving field efficiency to gain a competitive advantage.
Disperse: Bringing together construction schedules, 2D drawings, 3D models, and visual snapshots and processing them with proprietary AI, Disperse essentially creates an interactive digital twin for your site. Disperse closed a "$15 million Series A round of funding from Northzone, with participation from Revolt Ventures, Kindred, and Frontline," according to VentureBeat.
Construction & Engineering
View: The company manufactures View Dynamic Glass, smart windows that let in natural light and views and reduce glare and heat. Their technology creates energy savings for buildings by up to 18 percent and offers up to 23% peak load reduction, blocking more than 90% of solar radiation. View's windows, requiring no blinds or shades, are digital, connected, and can be controlled from anywhere, including a phone. Last year, the company raised $1.1 billion from SoftBank.
Modular & Prefabrication
Prefabrication is an area of rapid innovation with several key benefits. Construction in a factory is more eco-friendly, since it's a controlled environment that allows for more accuracy and energy efficiency. The controlled environment also reduces risks present in the field, and prefabricated products have a more consistent quality. The process also reduces the disruption of the building site itself. Most importantly, offsite construction saves time and money for developers.
Commercial / Multi-Family
Katerra: A poster child of the contech movement and backed by Softbank, the company provides "end-to-end building services including architecture, interior design, engineering, materials, construction management, and general contracting" using cutting edge construction technology. The rapidly growing company was Construction Dive's "Dealmaker of the Year in 2018" and recently opened its first mass timber factory in Spokane (WA). Katerra's methods lower costs and save time and labor, while also prioritizing sustainability.
FullStack Modular: This fully integrated modular solution is geared for developers specializing in multi-family design, manufacturing, and construction. FullStack raised a $6 million Series A in 2017.
Rize Modular: A technology-based offsite construction company, Rize designs, builds, and delivers multi-tenant structures at scale. 
Residential Housing
Plant Prefab: Using off-site production and a patented building system, Plant Prefab enables users to construct custom homes faster and typically with less costs and construction waste, while also incorporating non-toxic and sustainable building materials.
Blokable: The company creates modular smart homes that can be stacked into multi-story housing projects. Blokable process, in partnership with market rate and non profit developers,  significantly reduces the cost and time required to build and operate multi-family structures. The company recently closed a $23 million Series A led by Vulcan Capital.
Other Construction Technologies
Long strides have been made in construction technologies outside of just AI, software, and prefabrication. One such technology is drones, which have several benefits when used in the field. These devices can collect data that can be used to make models and maps, as well as conduct site surveys. Drones can also reach areas of sites that would be otherwise hard to access. Autonomous equipment is another area under development—Komatsu is currently developing autonomous equipment, while Boston Dynamics already boasts a semi-autonomous robot. While this aspect of contech has not yet made it to the field, this eventuality will shape the industry's future.
Use-cases for 3D printing in contech also show promise—perhaps by folding 3D printing into prefabrication, or integrating on-site 3D printing. Contour Crafting uses a massive 3D printer to print structures on-site using, which speeds up production tremendously. For instance, the WinSun Decoration Design Engineering Co. in China was able to 3D print ten homes within 24 hours using this emerging technology. The French company Constructions-3D offers both large 3D printers capable of producing buildings, as well as mini 3D printers.
Not to be overlooked, AR and VR also show immense potential. AR makes it "possible to combine virtual architectural designs with the reality of the construction site, increasing efficiency and accuracy, reducing the occurrence of errors and saving time, money and resources." Currently, the Microsoft HoloLens is the most popular AR product for construction, and the Morpholio AR Sketchwalk DAQRI smart helmet is among the best the industry offers. Coupling VR with software like BIM brings construction models to life, and "having a more complete grasp on the project before it begins gives you the opportunity to avoid big changes and expensive change orders mid-way through." The best examples of VR in contech include Unreal Engine, Unity, and Fuzor.
Construction Technology Venture Growth
With the capital invested in construction technology increasing and the demand for more efficient construction looming large, the future of construction technology looks bright. Jerry Chen, a partner at Greylock Partners, is "bullish on the sector and expects 2019 will only see more funding and acquisitions." 
However, others have concerns. Nick Carter, who works with IngeniousIO, "believes that despite the big numbers, the industry has a ways to go in terms of true startup growth." Carter believes that this is because people are intimidated by the scale of the industry and have trouble understanding it, and because much of the industry is unregulated. He does, however, believe that despite these deterrents, "eventually money will flow into the sector because of the pure size of the market."
Construction remains among the most underserved markets in the real estate industry due to its cash and capital heavy nature. However, as new technologies emerge to meet the rising developer demands for speed and efficiency, the construction sector will surely have its moment in the spotlight.