Exclusive Interview with CEO and Co-Founder, Chase Garbarino of HqO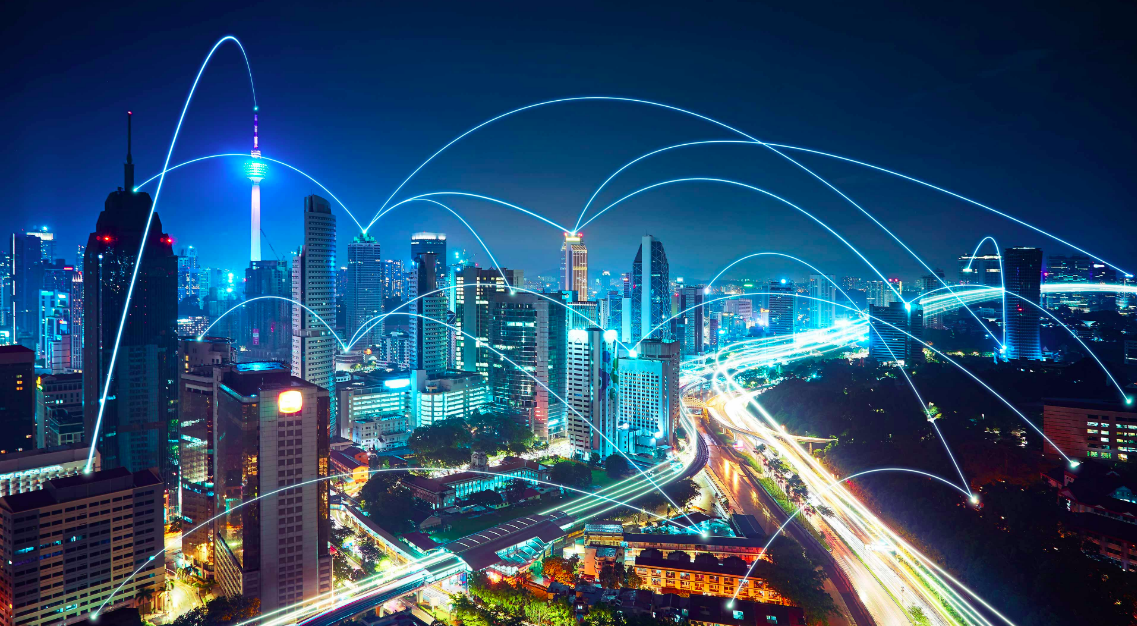 Chase Garbarino is the CEO and co-founder of HqO, a tenant engagement platform that helps landlords optimize their property and create a workplace experience that tenants will love. Chase's background and expertise lies in building and implementing technology that connects professionals to real-world communities. Prior to HqO, Chase founded VentureApp, a business community platform, and Streetwise Media, which was acquired by American City Business Journals in 2012. Chase is also an angel investor in companies such as Drizly, Jobble, Tablelist, Notarize and lovepop.
Our team at CREtech recently caught up with Garbarino to learn more about his site, strategy and vision.
CREtech: What does HqO do?
Chase Garbarino: HqO is a tenant experience (TeX) platform that owners & operators of commercial real estate use to create a workspace that tenants will love.
Our mobile technology for tenants acts as a "remote control" for their office building. We try to bring the day in the life of the tenant into our app, making their key property activities tech-enabled. This can mean swiping into the office (no more RFID cards), getting notification about transit options, paying for parking, getting a discount at the coffee shop next door, viewing lunch deals & menus, attending happy hours in the lobby, signing up for a free yoga class, and so on. Tenants expect the things they interact with every day to be accessible via a mobile app, and HqO is that digital component – all the knowledge and access to everything their workplace has to offer, right in their pocket.
CREtech: What problems are you solving for commercial real estate professionals?
CB: Commercial real estate, like most industries, is becoming a user experience business. As a society, humans are prioritizing experiences over things, and that shift in value has made UX in real estate a top priority. In order to keep up with customer demands, landlords need technology tools to create the best experience at their properties. We make it easy to activate properties efficiently through technology by integrating amenities through software and giving property managers tools to better communicate with and connect their tenant communities.
At a much higher level, we give landlords the tools to combat new innovative models and get closer to their tenants. 2018 seems to be the year that many CRE professionals will take action to fend off new pressure from these innovative new models. The obvious changemaker here, which we're all quite familiar with, are flex space providers, most notably WeWork. While the valuations in this space might give most CRE folks pause, there is no denying how WeWork has created a unique experience, and in turn, a distinguished brand.
The development in CRE that is somewhat unique is that the innovators in this space haven't truly been technology companies as flex space providers are really just lease arbitrage models. In other segments like transportation and travel, innovators like Uber and AirBNB didn't start by owning or leasing cars or apartments. They created new experiences through software. This has left the door open for smart property owners and operators to embrace software to engage tenants before they are disintermediated by flex providers or some traditional property management groups that want to own the relationship with their customers.
CREtech: What is the latest news?
CB: On the heels of launching at the Innovation and Design Building in Boston's Seaport neighborhood, the HqO mobile app is now available to tenants of The District Burlington, owned by National Development, the Hillsite Office Building in Needham, owned by an affiliate of The Bulfinch Companies, and LINX in Watertown, owned by Boylston Properties.
We have a number of announcements to look forward to this summer and fall too, as the CRE tech sector is just on fire right now. It seems like every landlord knows that they need to address a TeX strategy and technology, it's just a matter of determining how to roll out at different properties and training property teams on how the app can help them save time and activate properties more effectively. We obviously believe the time is now… actually, yesterday... in order to keep up with the market.
CREtech: What are your views on the current real estate tech sector?
CB: Well it's obviously an exciting time to be in the space due to the accelerated adoption of technology by landlords, tenants and service groups, and this growth is clear from the popularity of this website. I'm seeing technology becoming a top priority for most executive teams across the CRE landscape, with TeX being viewed more and more as something that can drive NOI versus simply a nice add-on to a building.
One development we're watching closely is the amount of capital landlords and service groups are investing in the space. CRE groups are smart and have watched other industries react slowly to seeing their business models disrupted, but these folks are looking to avoid that fate. They're embracing and investing in tech companies and using their platforms to give these technologies a distribution advantage. While this is great, anytime a tech segment sees an influx of this much cash it means a number of losers in each segment will get funded. The old 'too much money chasing too few deals' scenario. Investors need to be wary of this.
I also worry that some CRE investors are approaching tech investing in the wrong way, specifically thinking that if they invest in a tech company, that company should cater to them in a way that may not be best for the tech company's overall success. Obviously this is a fine line - many traditional CRE co's can provide great feedback, guidance, distribution, etc. But, the best tech companies will be able to choose their investors and will choose the ones that want to help build the new business models of the future versus forcing the old way of things that may suit them short term. It's really important for both CRE investors and entrepreneurs to be very upfront about their plans to make sure they are aligned. If alignment is well defined and determined prior to investment, some pretty special companies can be built off of these investor's platforms.
Finally, lots of CRE folks are thinking hard about buy/build/invest. It's my belief that the groups that look to invest and partner will be able to move much faster and react to the market in a way that allows them to test and iterate solutions that work for them and their tenants. If you have the money to buy/build alongside this, that's great, but I'd prioritize investing and partnering. It's really hard to be good at one thing. Trying to be both a CRE company and a tech company may seem tempting, but there are a lot of dead bodies in other industries of big, slow incumbents that tried this and failed.
CREtech: What are your future plans?
CB: HqO is building a software layer for the places people work and live, so our product roadmap is aligned to integrate with any technology that touches the tenant experience. Similar to how technology has transformed other industries, take marketing/advertising for instance – piece meal technologies will eventually fold into one standard platform, i.e. what HubSpot, Marketo, Eloqua did for marketing automation. We are building our offering to match this expectation so that HqO is the industry standard platform for landlords to deliver the best tenant experience.
Follow Chase on Twitter: @cgarb
Connect with Chase on LinkedIn: https://www.linkedin.com/in/chasegarbarino/