Exclusive Interview with CEO and Co-Founder, Connell McGill of Enertiv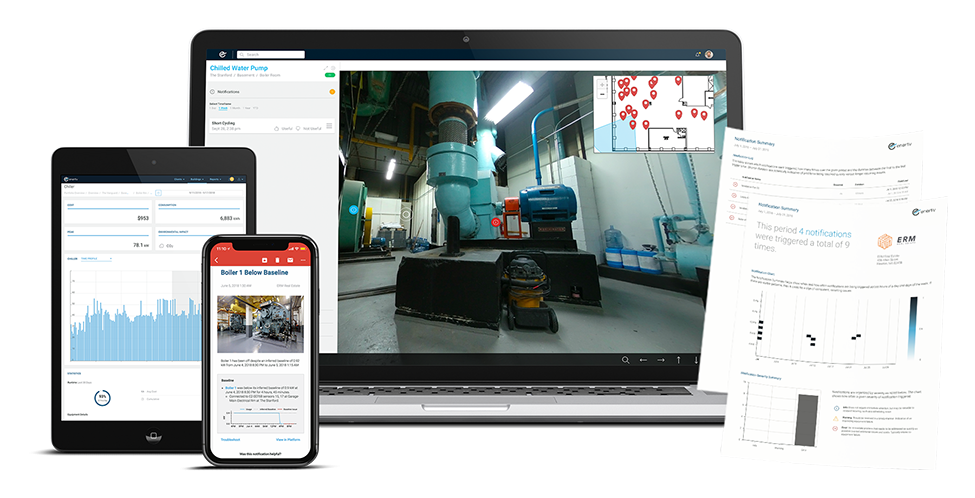 Enertiv is a real estate technology company that transforms building data into asset value. Our platform streamlines building operations by digitizing the physical infrastructure of commercial real estate portfolios. We collect better data, faster and more affordably than anyone else, enabling owners and operators to eliminate waste within their largest and most controllable operating expenses.
Our team at CREtech recently caught up with McGill to learn more about his site, strategy and vision.
CREtech: What does Enertiv do?
Connell McGill: Enertiv OPS is a comprehensive platform for streamlining building operations and eliminating waste in commercial real estate portfolios.
CREtech: What problems are you solving for commercial real estate professionals?
CM: An estimated 22% of maintenance costs and 30% of energy costs are wasted in buildings. Enertiv digitizes the physical infrastructure of real estate assets to reduce operating expenses, improve tenant comfort, and control capital expenditure outflow.
CREtech: What is the latest news?
CM: We recently launched the patent-pending Enertiv 360 solution, which embeds real-time sensor data into an online 3D environment to create an up-to-date digital replica of a building and its critical equipment. This is the first time this has been done in commercial real estate and has already proven valuable in even the best run portfolios in the world.
CREtech: What are your views on the current real estate tech sector?
CM: I see two major trends. First, the industry seems to be picking winners for each aspect of their business. This makes sense because the more data that is aggregated on a single platform, the better the insights and return will be for each player. In addition, it makes integration between vendors easier if there are only a handful that every portfolio relies on.
The second major trend is that certain technologies are transcending the early/middle/late adopter model. Our recent Enertiv 360 launch is an example of that; we saw "old school shops" and cutting-edge portfolios equally excited about adopting the technology. It can take a while to get there, but the community of owners, VCs, and tech companies are making it easier to truly understand pain points and where value can be created.
CREtech: What are your future plans?
CM: We're focused on scaling with our largest accounts and targeting a Series A in 2019.
[embed]https://www.youtube.com/watch?v=7g2Qja6tpJo[/embed]