Exclusive Interview with CEO and Co-Founder, Guy Zipori of Skyline AI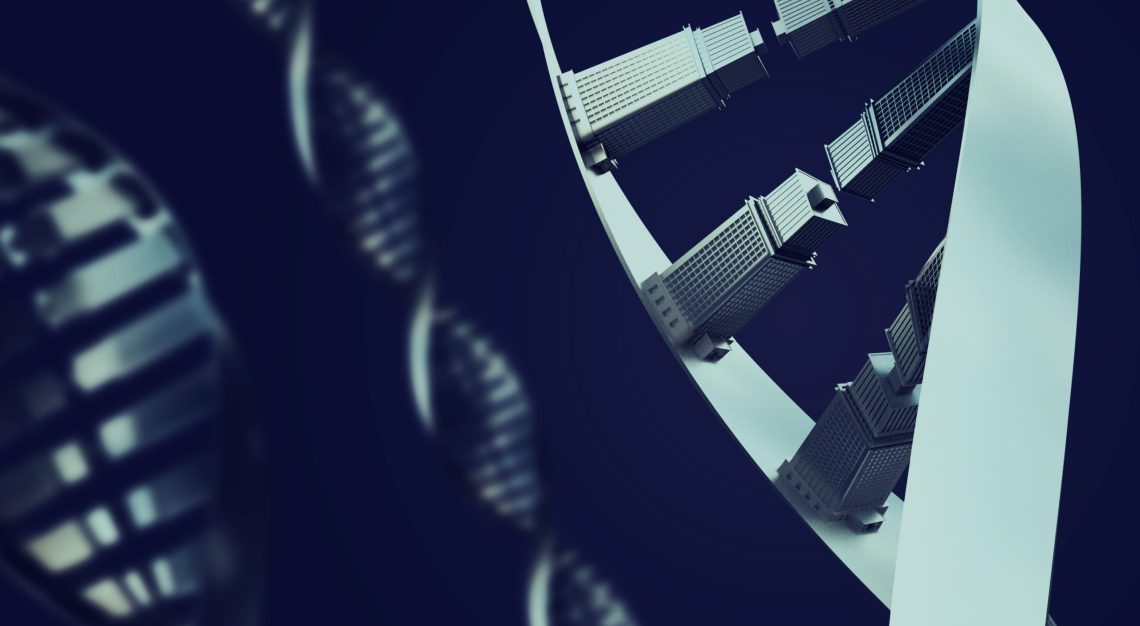 Skyline AI is an artificial intelligence asset manager for commercial real estate. Skyline AI partners with leading commercial real estate firms to establish next-generation investment vehicles augmented by artificial intelligence. Using a proprietary ensemble of both supervised and unsupervised machine learning models, Skyline AI produces deep, hyper-accurate predictions regarding any asset in the United States. Founded in 2017, Skyline AI is backed by Sequoia Capital, JLL (NYSE: JLL), Nyca Partners, DWS group, and others. The company's headquarters is located in New York, with an additional office in Tel Aviv.
Our team at CREtech recently caught up with Zipori to learn more about his site, strategy and vision.
CREtech: What does Skyline AI do?
Guy Zipori: Skyline AI is the world's first artificial intelligence asset manager for commercial real estate, enabling an entirely new way of analyzing commercial real estate investment opportunities. Fusing the expertise of top commercial real estate players with a proprietary ensemble of machine learning models, Skyline AI achieves above-human performance. We utilize the largest data sets available, continuously processing over one hundred and thirty conventional and unconventional data sources to find otherwise hidden correlations that positively and negatively affect future value. In essence, Skyline AI is decoding the mechanics that govern the market by:
Identifying emerging trends across the continent down to the individual asset level, capitalizing on areas that are about to take off while avoiding potential downturns
Deep analysis of owner and asset behavior, detecting superior risk adjusted opportunities, value add opportunities, off-market deals, mismanagement and distress signals, and various performance anomalies.
Uncovering hidden risk factors, forming an extra layer of confidence to withstand uncertain market conditions.
Underwriting within seconds in order to bid first, positioning Skyline AI to be the first to secure high-value deals.
Fundamentally disrupting the real estate investment market, for the first time in history, by combining artificial intelligence with the expertise of the industry's leaders to achieve above-human performance.
CREtech: What problems are you solving for commercial real estate professionals?
GZ: The multi-trillion dollar commercial real estate industry has been painfully slow to adopt advanced technology. Skyline AI is revolutionizing the industry by introducing the use of AI to make smarter and better deals that may have previously gone unnoticed by investors, while avoiding deals that looks great on paper but are less so in action.
Commercial real estate investment often relies on intimate knowledge, gut instinct and the experience of property owners and veteran real estate professionals. Many of them are very good at what they do, but all humans make mistakes, have inherent biases, and make both good and bad investment decisions. In short, the processing power of a human with an excel sheet is a very inefficient way to cope with the tremendous amount of data that exists around any deal - even more so when attempting to identify trends in neighborhoods, MSA's or entire markets.
Currently, real estate investors are facing tight market conditions and holding close to $300 billion in dry powder (idle capital that is waiting to be deployed) - record levels, according to recent research. As investors struggle to identify market anomalies and promising opportunities, it's increasingly clear that while the real estate world has fine-tuned the calculations necessary to drive intelligent investment decisions, relying on human expertise alone has resulted in firms holding onto their cash and forgoing billions of dollars in untapped value. On top of all that, many predict that the current cycle is soon coming to an end. This unpredictability solidifies the notion that what worked in the industry five years ago won't suffice today or in the future. The market is on the cusp of seismic change, and those who are agile enough to adopt new strategies and technologies are going to dominate the new economic reality.
Skyline AI is injecting advanced technology into the core of commercial real estate acquisition and ownership process. Utilizing the largest data lake in the industry, Skyline AI can predict the value and future behavior of any commercial asset in the US by detecting and exploiting market anomalies, identifying superior risk-reward investments, and discovering untapped value creation opportunities. Ultimately, Skyline AI not only identifies smart deals, it also opens the door to a wider pool of deals. The AI platform may discourage an investor from completing a deal already in the pipeline or recommend a deal that seemed unfavorable according to human analysis.
Leveraging AI, commercial real estate investors will have the depth and perspective necessary to impact the entire lifecycle of real estate investment, from deal sourcing and underwriting, to asset management and smart disposition.
Take deal sourcing for example: Using AI, commercial real estate professionals can define their investment criteria and rapidly access the best opportunities. Investors can pinpoint potential deals with risk-reward ratios that best suit their investment goals, explore the market from a macro or micro view according to specified KPIs, predict assets' time to market, identify market anomalies to exploit, and more. With AI, these analyses can be performed in a matter of minutes – eliminating hundreds of deal-sourcing hours and enabling real estate professionals to focus on what matters most: unlocking more value for investment portfolios. Moreover, through constantly analyzing key market indicators - including loan maturity, aggressive attempts to market vacancies, sudden increases in occupancy, rent anomalies and concessions, and operational strategies on other assets - AI can passively detect and notify about soon-to-market opportunities so investors can score deals even before an asset reaches the market.
CREtech: What is the latest news?
GZ: 2018 was a huge year for Skyline AI, and we are looking forward to even more success in 2019. In 2018, we raised $25 million in funding (seed round and Series A) led by Sequoia Capital and others and created partnerships with major industry players including DWS, Greystone and JLL (NYSE: JLL). Skyline AI also executed the world's first ever AI-driven real estate deal, acquiring two multi-family properties in Philadelphia for $26 million.
CREtech: What are your views on the current real estate tech sector?
GZ: When my partners and I first started researching commercial real estate investments, we were stunned by the lack of advanced technology being used to enhance what the professional analysts are doing. Deals worth hundreds of millions of dollars were being decided upon with just an Excel spreadsheet. Having a strong background in artificial intelligence (the previous 2 companies that we built and sold are AI-based) meant that we knew what could be achieved if we brought AI into the commercial real estate industry. We knew that with the amount of available data that AI could be fed and processed, there were many deals that weren't being identified by those using traditional methods, and money was being left on the table. So in short, what we saw missing was the quick and accurate ability to analyze vast amounts of data to truly understand value, and having a way to make sure that the assumptions at the root of the investment business plan are valid.
Over the last few years, however, there's been major progress made in the commercial real estate sector. According to Deloitte fundraising by proptechs reached an all-time high in 2018, compared to previous years, at $13 billion. The same Deloitte survey found that when asked about their 2019 investment plans, North American investors said they plan to commit roughly 16 percent (on average) of their portfolios to proptechs. Additionally, according to a KPMG survey, 93 percent of investors believe "traditional real estate organizations need to engage with proptech companies in order to adapt to the changing global environment." All of these signs point to more adoption of advanced technology in real estate and we believe that AI is at the pinnacle of these trends. We see with our partners and across the industry that AI and other advanced technologies are taking center stage in 2019, and are going to have a significant impact on the investment market going forward.
CREtech: What are your future plans?
GZ: Skyline AI is continuing to partner with leading commercial real estate firms to establish next generation investment vehicles augmented by artificial intelligence. We're focusing on private equity groups and institutional funds and will continue to tailor our AI platform to integrate our partners expertise with our technology to outperform market benchmarks. We're also planning to expand to additional asset classes including office and retail.