Exclusive Interview with CEO and Founder, Enrico Kürtös of Inreal Technologies GmbH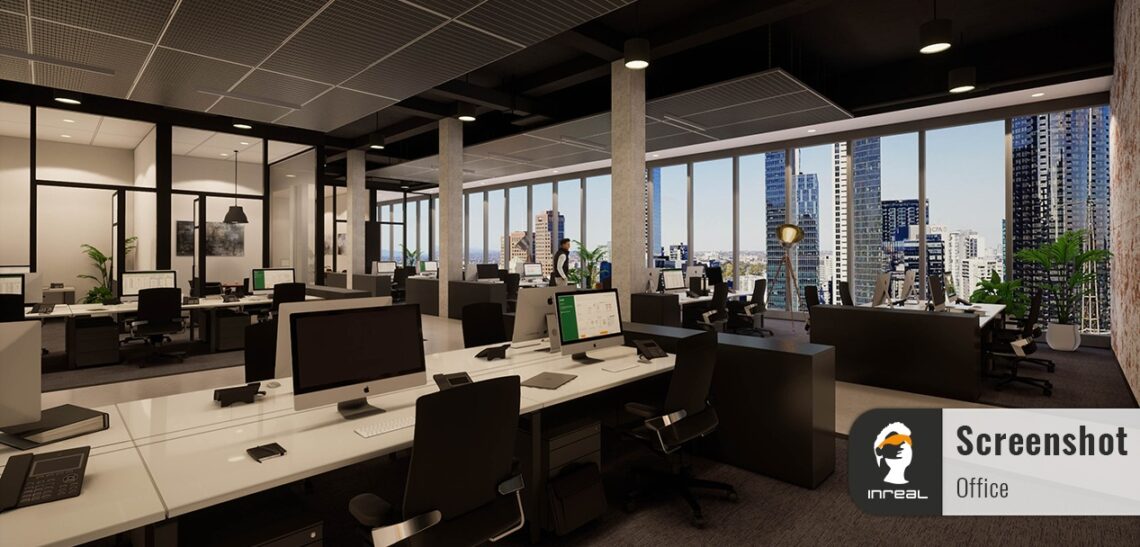 Inreal Technologies ("Inreal") is a 7-year old technology company that provides fully-integrated virtualization tools to real estate developers, project managers, and asset managers in both commercial and residential space. The company specializes in providing virtualization toolkits to real estate professionals for projects that are in design phase and pre-construction phase. The company's robust technology and easy-to-use tools will empower its clients in many ways when they are getting ready for capital raising presentations or negotiating with potential tenants even before the construction begins. Inreal doesn't sell just virtual tours and videos, the company creates toolkits – platforms that are customized for the client's needs and allow for full flexibility and interaction with a pre-built space. Having completed over 300 projects with virtual walkthroughs of over 32.3M SF, the young PropTech company has developed a deep understanding of how to better serve its clients. The company's client roster includes Tishman Speyer, RFR, SSN Development, Credit Suisse, Bosch, Volkswagen, Siemens, and many more. (status: October 2018).
Our team at CREtech recently caught up with Kürtös to learn more about his site, strategy and vision.
CREtech: What does Inreal Technologies do?
Enrico Kürtös: Inreal Technologies specializes in creating interactive virtual tours for real estate development projects before construction starts. The company converts 2D floorplans and static renderings into an immersive, interactive, customizable experience. Inreal creates toolkits – platforms that are tailored for the client's needs and allow for full flexibility and interaction with a pre-built space. Users fully control real-time configurations: They can toggle among different floor plans, furnishing details, and time of the day among other elements. The emotional impact created from such an experience is what leads to tangible faster leasing and pre-sales. Customized online platforms and a data analytics add-on complement the virtual walkthroughs and help decision makers track measurable metrics for an improved decision making process.
CREtech: What problems are you solving for commercial real estate professionals?
EK: By accelerating leasing and presales, Inreal delivers tangible results. On average, our office clients have shortened leasing cycle by 60%. Clients choose to partner with us because we understand VR differently and we build tools that are meant to empower our clients to make them successful. Accelerated leasing translates into increased top line revenue.
Using our tools will improve marketing ROI over time. Clients own the virtual platform once Inreal has developed it. There is no recurring cost of any kind. Clients have access to unlimited number of renderings and unlimited tours as they can "walk around" in anyway they want and capture individualized tours.
By allowing clients to envision and explore design options, from floorplan to flooring, before construction starts, they can better convey their vision to different decision makers involved in the projects as well as make better informed decision. This eliminates project cost overrun due to design errors.
CREtech: What is the latest news?
EK: After establishing our New York office and entering the US market earlier this year, we recently signed several senior executives to elevate Inreal to a completely new level and to expand our global footprint. In early November, Diana Küppersbusch as Head of Operations and Tobias Kintzel as Head of Marketing joined the team at the headquarters in Karlsruhe, Germany. Both report directly to me, just like Daniel Kremin, who joined us in June as Head of Product.
CREtech: What are your views on the current real estate tech sector?
EK: When it comes to technology, there is a new spirit. Real estate professionals today focus on how to apply new technologies and use them to their advantage as they emerge. Technologies are no longer only evaluated by their strategic potential, but by their ability to provide a competitive edge right now. And the demand is changing from niche products supporting a single process to a broader platform approach. Products supporting multiple processes along the value chain and, at the same time, offering insights to unlock additional process improvements, will therefore become more and more important.
CREtech: What are your future plans?
EK: At Inreal Technologies we are committed to grow as a partner to the CRE industry, becoming a global service and solution provider. Our future plans include the openings of additional offices in the US as well as in London, Vienna, and Zurich in the first quarter of 2019 – and the related growth of the team. We invest in the further development of our products following a platform approach. This encompasses the improvement of the user experience of our existing products for our customers, and for their customers, too. Furthermore, we are about to launch new products expanding our impact on the value chain beyond the virtual experience providing analytics shaping the development, marketing and selling of future real estate projects. As we evolve, we will keep focusing on providing high quality products catering to the needs of our customers in the best way possible.
[embed]https://www.youtube.com/watch?v=VD549Bs4NOk&feature=youtu.be[/embed]