Exclusive Interview with Executive Vice President of Development, Richard Morell of Equiem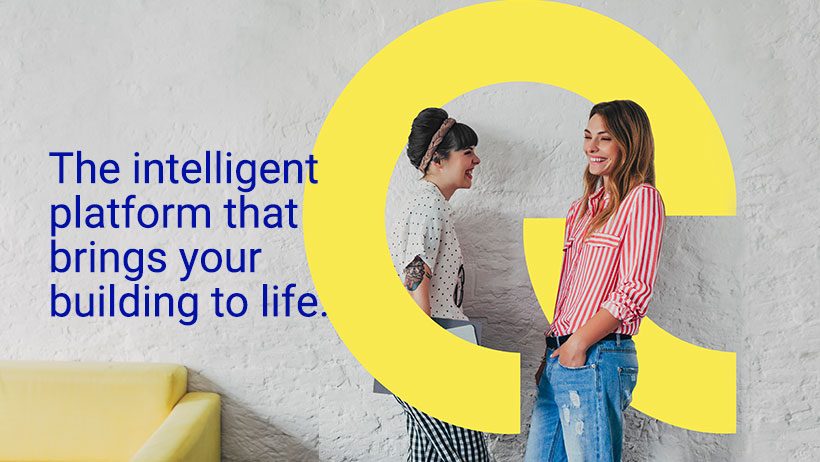 Equiem is the leading tenant engagement platform globally for commercial real estate. Since inception in 2011 -when there were many doubters that office buildings would be seen as communities of "customers" requiring an entirely different real estate experience - we have grown to power a portfolio of over 125 buildings across 57 million sqft in the United States, Australia and the United Kingdom. Equiem is the only solution that combines enterprise-grade technology, tried and tested engagement strategies and the onsite team members necessary to deliver a compelling and lasting impact. By providing the best possible experiences for building occupants , while also driving more value from existing amenities, we help landlords improve the workplace experience and ultimately create stickier tenants.
Our team at CREtech recently caught up with Morell to learn more about his site, strategy and vision.
CREtech: What does Equiem do?
Richard Morell: The Equiem platform connects tenants to facilities, services, amenities and on-site or nearby retailers for convenience. Curated content and events management creates engagement with the entire building community and provides unprecedented user data for landlords
Adopted by over 125 buildings worldwide, Equiem now provides a conduit of communication for over 127,000 unique users. In the last 12 months we've increased our footprint dramatically and are thrilled to be in constant talks with the biggest names in real estate.
CREtech: What problems are you solving for commercial real estate professionals?
RM: We have always developed our product in partnership with successful property owners and managers. Our end goal if for Equiem to help landlords provide an exceptional experience, attracting and retaining high quality tenants.
To do this our product targets a range of tenant contact points:
- Streamlined communication to increase messaging and cut through
Simplified execution of common building operations (such as booking services and amenities).
- Consolidation of building information in one highly customisable online location.
- Sophisticated data collection to understand the wants and needs of the building's occupants.
- Create a visible and tangible brand for the property, generating loyalty
- Reduce costs by combining multiple services into one platform
- Grow overall asset value with additional revenue opportunities from Space bookings and short team leasing.
With the rise of serviced offices, coworking spaces and flexible working conditions, traditional landlords are shifting to provide their tenants with never before seen levels of convenience, service and even entertainment. Powered by Equiem's powerful platform, we provide property owners with more data and insights into the needs of their community, driving more informed management decisions, communication strategy and even capital works.
CREtech: What is the latest news?
RM: In the last 18 months, Equiem has grown from its home base in Australia into the global market. With bases established in both London and here in NY, we are committed to helping our current and future clients set the benchmark for commercial real estate. Already, Equiem manages 18 buildings in the US, with our most recent addition being in Houston, TX.
Equiem has always been committed to its technology and developing an industry-leading product. The Equiem portal has been designed with enterprise-grade use in mind to cater for our ever-growing user base. In May of 2018, Equiem launched its native mobile app, available on both iPhone and Android platforms. Earlier this year, we also expanded our real-time analytics capability with Equiem's Cortex data warehouse and our proprietary industry-specific CMS (Content management system); Iris.
Over 2019 Equiem will continue to develop these products and expand on our existing functionality. As more of our global partnerships come online, we'll ensure that investment is lead by the needs those using our platform.
CREtech: What are your views on the current real estate tech sector?
RM: For a long time, commercial real estate remained dormant. As the financial services industry awoke and began leveraging technology with fantastic results, the traditionally conservative CRE industry began first by implementing small improvements, before widening the scope.
Now, PropTech and the overall real estate tech sector is growing at an explosive rate. Every week, more and more problems are identified and ever more solutions are being developed.
Equiem was in the right place at the right time. Our founders identified the potential of technology to integrate and connect a building community long before it became a common concept. With seven years already in the game, we have the experience and scale to deliver a fantastic product to our clients while also implementing engagement campaigns we know truly work from our own experience.
It's certainly the most exciting industry I've ever worked in.
CREtech: What are your future plans?
RM: World domination.
Equiem is committed to seeing the continued success and growth of our existing clients, back in Australia, while also opening up both the North American and European markets. The opportunities for CRE tech in the USA, in particular, are enormous, and in April of 2018 Equiem's CEO Gabrielle McMillan made the move from Melbourne, Australia to NYC confident of Equiem's potential.
Over the Atlantic, our UK counterparts are already working with M&G Real Estate, Knight Frank and international developer Lendlease to create some of the most exciting communities in our portfolio. Just last month we made the move into our fourth country with the first Irish portal launched in Dublin.
As always you can keep up to date with everything our team is working on by following us on Linkedin.