Exclusive Interview with Group Digital Director, David Fuller-Watts of Toolbox Group LLC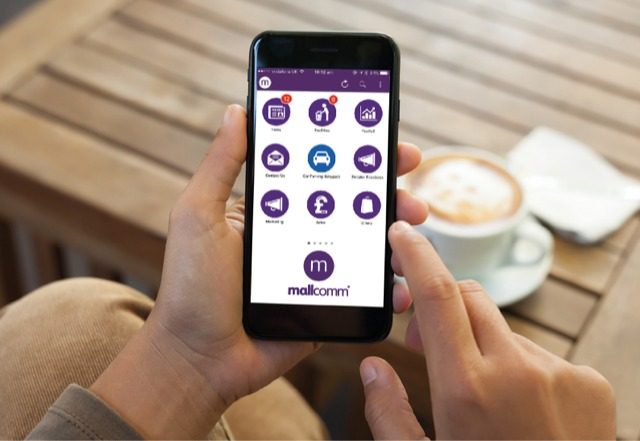 Toolbox Group are a Global Innovation Agency with the Head office located near Cambridge, England. They have offices located all across Europe and opened their USA office in Orlando, Florida in July 2018.
Toolbox provide innovation solutions for Real Estate companies. Their leading tenant communication and engagement platform, Mallcomm, is currently used by over 250,000 shopping center employees, 4,800 retail stores across 16 different countries.
Other products include Raven for office workplace engagement and building interaction.
Our team at CREtech recently caught up with Watts to learn more about his site, strategy and vision.
CREtech: What does Mallcomm do?
David Fuller-Watts: Mallcomm allows everyone working in a shopping center the opportunity to get information and manage operational activity all in one easy to use mobile platform. It allows management teams and landlords to streamline processes and engage tenants, creating loyalty and operational efficiencies as well as enhancing security messaging.
CREtech: What problems are you solving for commercial real estate professionals?
DFW: Toolbox Group created Mallcomm to solve the problems of retail tenant communication. With retail staff changing so much, it's now critical to get the right information to the right people, at the right time.
We're connecting everyone working in the property and getting them the information they need and Mallcomm allows you to integrate many other systems so that tenants have one central place to handle all their communication and operational needs.
Mallcomm helps retailers help themselves by allowing them opportunities to:
Drive more sales
Participate in marketing their store
Understand what's happening in the property
Be more efficient
Understand performance
Share new trends and ideas
CREtech: What is the latest news?
DFW: We've recently opened our office in Orlando, FL in July 2018 so we're bring a lot of experience with our team here. We have exciting Global partners such as Unibail Rodamco Westfield, British Land and and we are providing more and more innovations through our platform on a regular basis.
CREtech: What are your views on the current real estate tech sector?
DFW: It's a great time to be part of the real estate technology sector, property developers are adopting technology that is helping them manage their assets and improve their relationships with their tenants. We've been banging the drum for tenant engagement since 2012 so It's great that this is now being recognised across the industry as an important focus.
CREtech: What are your future plans?
DFW: We're excited to be launching our products in the US in Q1 2019 so that's at the forefront of our minds. With our development roadmaps, partnerships are what we are about and utilising the best solutions. The AI space is also really interesting for us, and using it to take some of the effort away from already stretched property management teams without losing the personal approach to relationship building.
[embed]https://www.youtube.com/watch?v=ugCTLIGeTEY[/embed]