Exclusive Q&A with #RETAS Sponsor Mike Mullin, President of Integrated Business Systems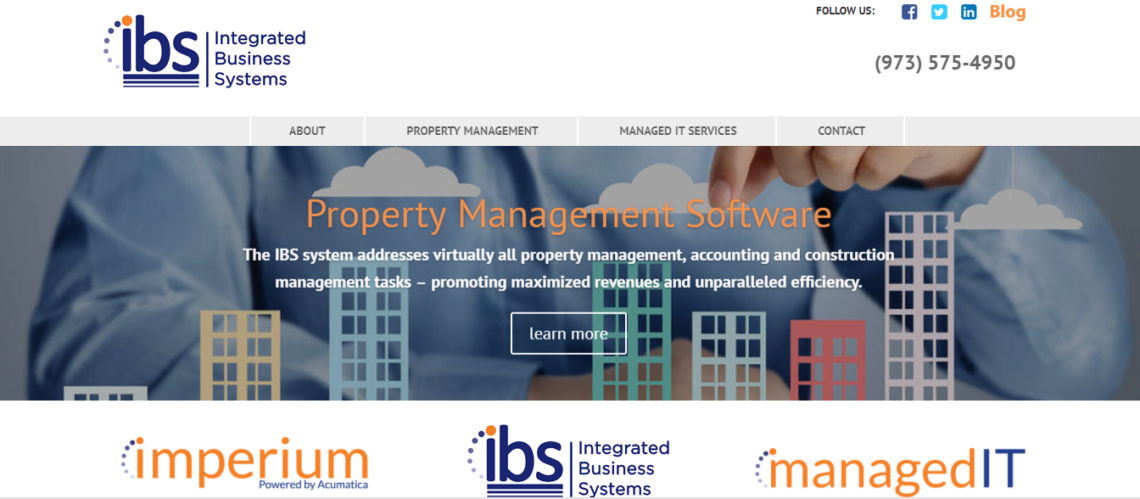 EXCLUSIVE Q&A WITH #RETAS SPONSOR MIKE MULLIN, INTEGRATED BUSINESS SYSTEMS PRESIDENT
Can you describe your site?
A boutique and customer service-focused CRE technology solutions firm founded in 1979, IBS builds and supports high-quality property management/accounting software for commercial and multifamily real estate owners, operators and associations. Imperium Powered by Acumatica, IBS's cloud based system introduced in 2016.
What problems are you solving for real estate professionals?
Imperium serves as a single source for capturing and processing real estate enterprise data; it integrates seamlessly with best-in-class applications across multiple real estate services categories in today's collaborative, mobile world
What is the latest news on your product?
In March 2017, Imperium receives prestigious Acumatica-Certified Application (ACA) status for the Acumatica 6.1 platform.
What are your views on the current real estate tech sector?
The growing role of technology in every phase of CRE provides opportunity and risk. Owners and operators should practice cyber safety and ensure the security of their companies' and their clients' data. With the proliferation of mobile apps and other evolving technologies, many businesses will find new ways to attract and retain customers. However, unless they take the necessary precautions—such as employing the proper training and software—they will be increasingly subject to risk. For small and mid-size organizations, especially, a data breach can be devastating, if not deadly.
What are your future plans?
Imperium development will focus on the integration of CRE PropTech applications to meet client demands. IBSRE will expand distribution through the world-wide Acumatica channel. Imperium GROW SaaS will provide enterprise functionality to small and growing owner/ operators. Rapid Deployment/Conversion options will become available over the next six months.
Connect with Mike on LinkedIn.Follow Integrated Business Systems on Twitter.
DON'T MISS OUR UPCOMING CRE // TECH EVENT IN NEW YORK ON DECEMBER 7TH! TICKETS ARE ON SALE NOW!