Free Whitepaper: A Slow Journey to Truth in NER Lease Pricing and Its Impact on the Commercial Property Markets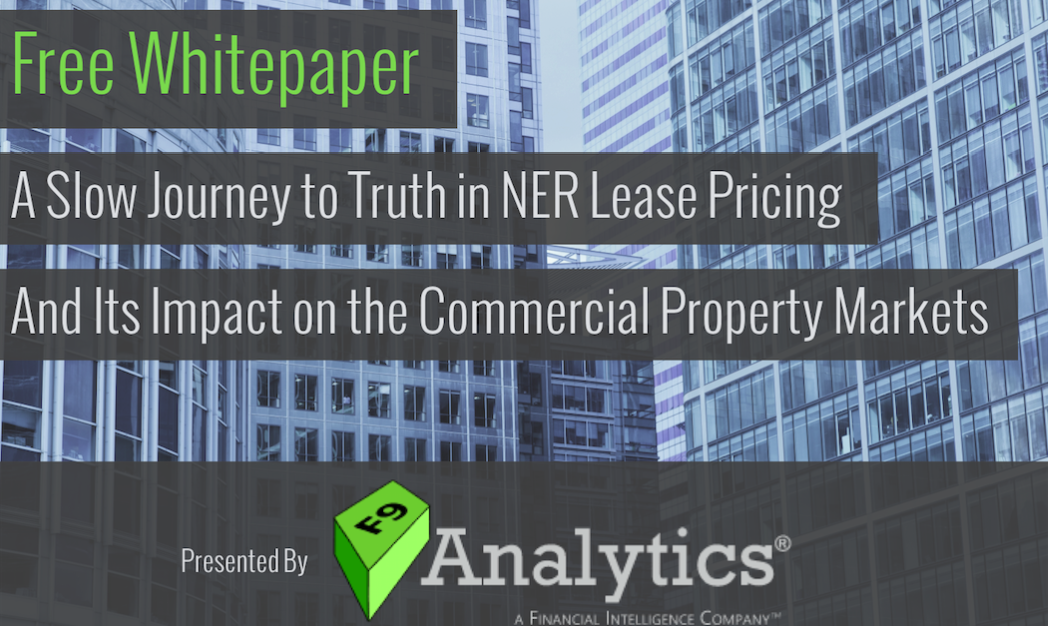 Whitepaper Presented by F9Analytics
In this whitepaper, we explore the historic and current methodologies in commercial property lease pricing, and why "rule of thumb" methods adopted in the past have been slow to adjust and adapt to today's current market conditions.
We will begin with a historical observation of one of the first publications to examine the methodology of what is now considered "Net Effective Rent" published in July 1986 by the National Council of Real Estate Investment Fiduciaries or NCREIF. Within this publication, we examine the "effective rent" methodology, and will consider and contemplate why the time-value-ofmoney was omitted. We will examine the historical contexts at the time of this publication to better understand why the time-value-of money may have been excluded, including the pricing of assets, the relevancy of computer added tools, and the efficiency and sophistication of commercial property markets.
In concluding, we will examine the modern methodology of "Net Effective Rent" outlined within the REALPAC/ AIC Terminology Standards with detailed discussions and calculations. It is within this publication, that the simple inclusion of what most commercial property investors would consider sacrosanct, is finally considered in the pricing of commercial leases; that is time-value-of money, or TVM.
To download the full whitepaper from F9Analytics, click here