GeoCV CEO to Speak on the Visual Revolution in Real Estate at Inman Connect 2018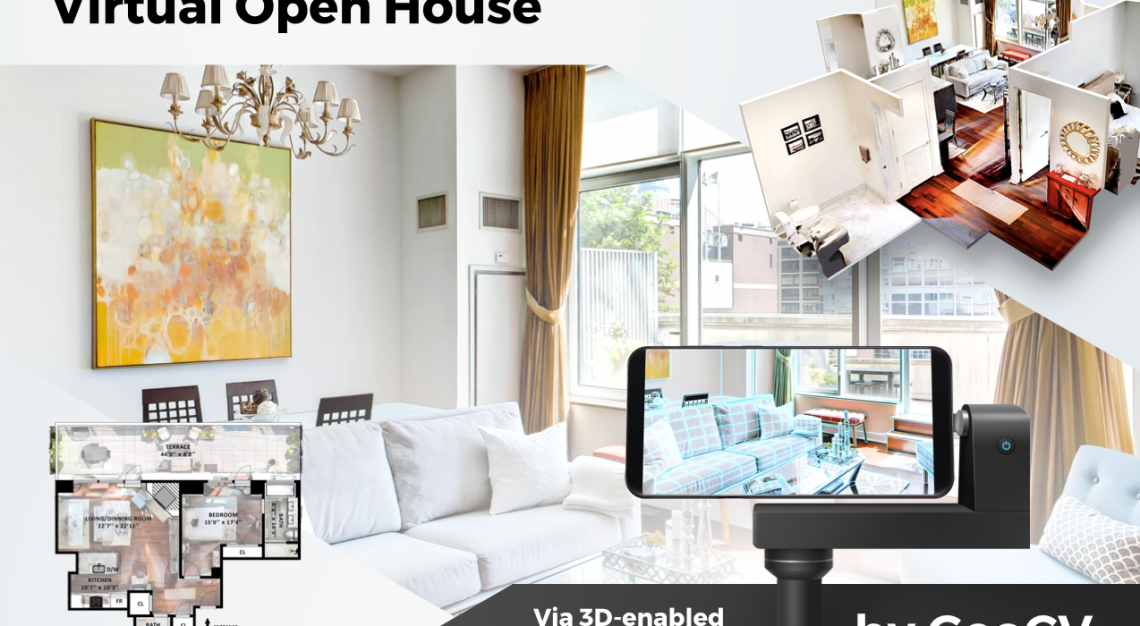 Anton Yakubenko, PhD, GeoCV co-founder and CEO, will be a featured speaker on the Visual Revolution: Breakthroughs in Virtual Reality, 3D & Video panel at Inman Connect New York (ICNY18), an assembly of leading real estate executives and real estate technology thought leaders. Virtual reality and 3D software have revolutionized how customers identify properties and view them. Alongside leaders from Matterport and Compass, Yakubenko will outline how real estate professionals can incorporate technological advances that will enhance the visual experience for their clients.
As the co-founder of GeoCV, Yakubenko is at the helm of real estate's wave of 3D disruption. With over a decade of experience as a computer vision entrepreneur, he has conducted research for Samsung in 3D photo reconstruction. The Virtual Open House by GeoCV is an all-inclusive solution and service for 3D and 360 virtual tours for real estate, now supported by top brokerages from Brown Harris Stevens, Citi Habitats, Compass, Douglas Elliman, Halstead, Keller Williams, MNS, and Nest Seekers.
"We're happy to announce that our 3D capturing solution now supports the Samsung Galaxy S8," said Yakubenko. "User-generated content creation tools are the longer-term future when everyone has a depth camera in their pocket and can easily view native 3D content in AR and VR. Apple investments in AR and depth cameras have already appeared within the iPhone X and suggest mass adoption with the advent of Apple's ear-facing 3D sensor for the 019 iPhone."
During the Inman Connect panel, Yakubenko will discuss how 3D reality capture via next-generation smartphones will enable everyone to evaluate, interact, transact and even document experiences in virtual spaces, in ways that have never been possible. Because of the dynamic, photorealistic quality of these 3D virtual tours, prospective homebuyers and tenants can remotely preview the property, often closing deals without ever setting foot inside the space.
As the only provider of virtual tours via 3D-enabled smartphones, GeoCV is on the cutting edge of 3D capture for real estate. Its proprietary technology is compatible with all major platforms, browsers and devices without any additional downloads.
Join Yakubenko at ICNY18's Visual Revolution: Breakthroughs in Virtual Reality, 3D & Video panel January 23, 8:45 am at The Marriott Marquis Times Square Broadway Ballroom. If you can't make it to ICNY18, tune into the discussion via Facebook Livestream.
ABOUT GEOCV
GeoCV is a New York-based 3D reality capture company and the exclusive provider of virtual tours via 3D-enabled smartphones. The brainchild of 3D computer vision experts, GeoCV's proprietary software technology leverages the accessibility and scalability of next-generation smartphones, empowering creators with photorealistic, interactive content and exponential applications in the immersive AR & VR worlds.
ABOUT INMAN CONNECT
Inman Connect New York is where more than 4,000 CEOs of top real estate franchises, technology entrepreneurs, marketing executives, top-producing real estate agents and brokers and executives from top-tier financial service companies converge. Reserve tickets today.