Get Smart CRE Data with Capital Brain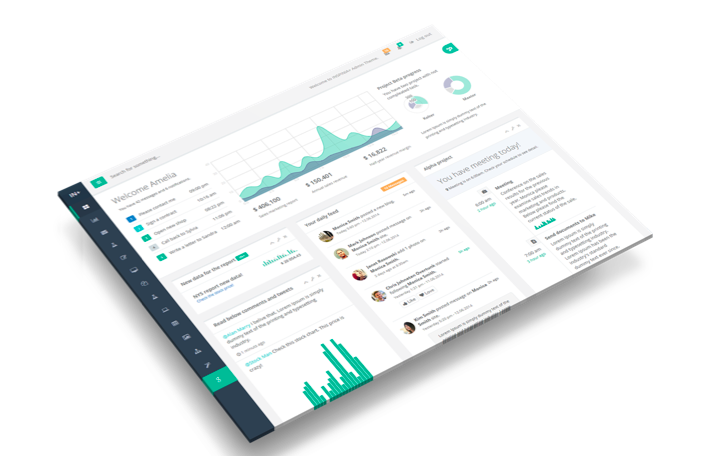 Use smart intelligence to build real-time prospect lists with Capital Brain, a product recently launched by Monetarex. The data firm builds a relationship map in the middle-market commercial real estate industry to recommend the most probable buyers or investors to its members. Capital Brain is designed for specifically for commercial real estate brokers, lenders, and developers to:
Identify and research the most suitable buyers or investorsTrack equity offerings and generate financing leadsAutomate marketing campaignsSource profiles of equity managersReceive real-time intelligence on partners, clients, and competitors
Interested parties can try Capital Brain free before upgrading.
How Capital Brain Works
Capital Brain compiles its data from around 50,000 commercial real estate firms actively engaged in middle-market real estate transactions. The data points are sourced from firms exclusively of interest to its users. This databank helps Monetarex members build targeted lists based on recent investment activity, personnel, and real estate type based on up-to-date information.
Capital Brain Features
Commercial real estate service providers can set up alerts for prospects that could use their services. The "reason to call" feature explains why the prospect is a promising lead. Brokers use Capital Brain to identify likely buyers based on real-time investment activity. That data can be exported into a CRM and used to automate a marketing campaign. Lenders track equity offerings to target financing leads. Developers can learn about an investment manager's history to find those most likely to invest equity into their project.
Why Use Capital Brain
Capital Brain helps brokers, lenders, and equity managers become better active marketers. The traditional real estate method is passive. Posting listings on websites and marketplaces is an ineffective way to target prospects. Capital Brain leverages analytics to narrow prospects, generate actual leads, and focus a user's marketing program to improve returns. Data can be uploaded to Capital Brain, ran against their data points, and exported again into a CRM for real-time data.
Explore Capital Brain to learn how their data mining algorithm can empower your business.
Connect