Groundbreaking New Online Multifamily Agency Lending Platform Launched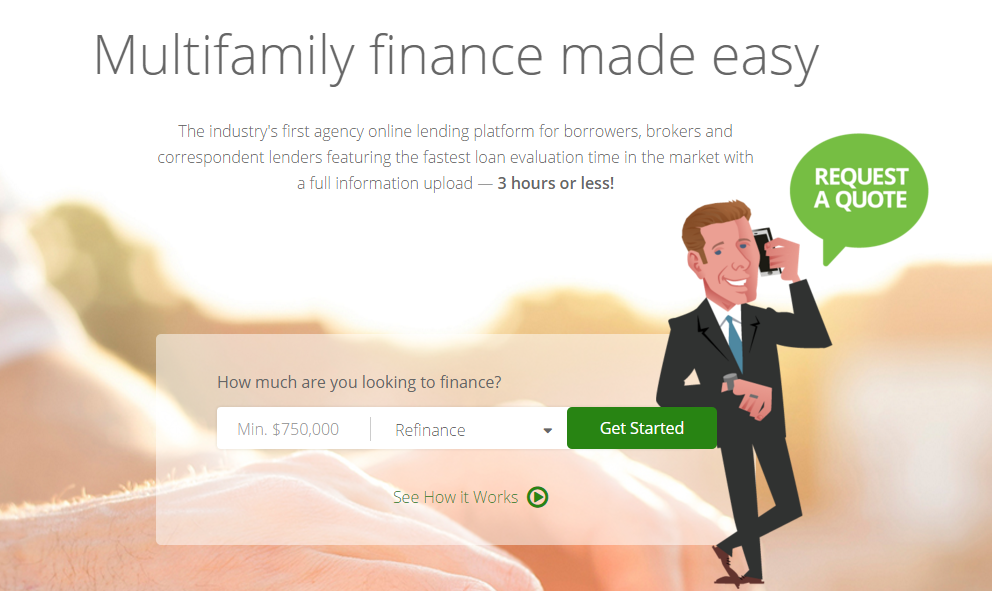 A leading direct commercial real estate lender, Arbor Commercial Mortgage, has recently announced the release of the first ever all-agency online loan origination platform for the multifamily industry. ALEX was developed specifically for direct borrowers, correspondent lenders, and brokers. The goal of the platform is to organize and streamline what has historically proven to be a highly complex lending process. With this platform, clients are able to efficiently and easily obtain financing. ALEX offers the fastest loan evaluation in the multifamily industry by incorporating e-signature execution to speed up the process of loan origination.
Moving Ahead with the Technological Revolution
According to the company, ALEX has the potential to completely revolutionize multifamily financing. Up to this point, much of the real estate lending process has remained firmly entrenched in traditional processes. While other areas of the real estate industry have benefitted from technological advances, the lending sector has largely continued to rely on paper processes. With the launch of the new platform, Arbor will now be able to reach new customers while providing current customers with a transparent, organized, and efficient lending experience. As the world becomes increasingly fast-paced, ALEX offers the opportunity to provide clients with the quick response time they expect by leveraging leading technology to generate quick feedback. Consequently, all it takes is a click of a button for clients to stay on top of the loan process, ensuring that they always know what is going on, and helping to avoid potential delays that could slow down a loan.
Offering a Wealth of Benefits and Features of Multifamily Investors
ALEX offers all the same advantages of an automated lending platform, in addition to leveraging the multifamily finance infrastructure and capabilities offered by Arbor. One of the leading features offered by ALEX includes automated and online application and forms creation and submission. Users can take advantage of a loan evaluation and feedback within a a three-hour timeframe. Evaluation and feedback is provided by a loan officer. Additionally, ALEX offers live help chat throughout every stage of the application process. E-signature execution is provided for Fannie Mae and Freddie Mac approval on critical forms. Users can access the platform 24/7 via mobile and desktop. In fact, Arbor consulted Freddie Mac and Fannie Mae throughout the entire development of the platform.
To date, ALEX is providing groundbreaking technology to the multifamily lending industry by providing an innovative platform for lending. Compared to the traditional industry model, ALEX is designed to provide an easier and faster process. In particular, the platform is beneficial for small multifamily investors who have been traditionally underserved in the industry.
Traditionally, the lending process for the multifamily industry has been fragmented and time-consuming. With the launch of a new streamlined lending platform, Arbor is helping to improve the efficiency of that process. With multifamily becoming increasingly competitive, the new platform will give investors, particularly small investors, an improved opportunity to act quicker and avoid the potential for missing out on investment opportunities.