Guest Blog – Thanks or Thank You for the Invitation to Blog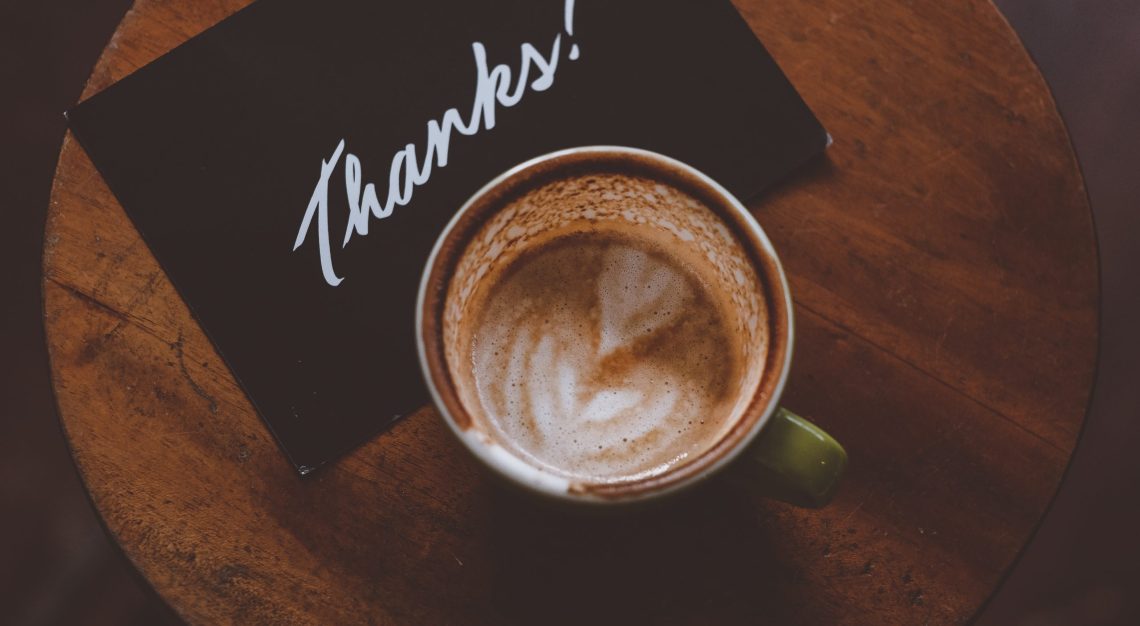 By: Linda Day Harrison, Founder, theBrokerList
I thank you all so very much for inviting me to blog on this new and amazing platform. I am super proud to be included and appreciate the opportunity more than you can imagine.
It has been a total joy to watch Michael Beckerman navigate and adapt his vision through these projects and especially the CREtech brand. Of course, that is near and dear to my heart and I love to see the community grow.
But the point of my blog is not to just thank Kateri, Jen, Lauren, Sarah, Michael, and so many more, but to share the importance of these words: Thanks or Thank You! It is such a tiny blip on our screen of our day to stop and thank people and as CRE Tech founders, we need to be mindful of this.
My Wallpaper
This saying is like my wallpaper and although I may drop the ball myself, I try so hard to remind myself with this wallpaper:
"People remember you for the way you make them feel."
So what is the big deal of that? That is not very high tech!! Well to me it is so profound and it is super important, especially since things ARE so high tech. We need both today! This concept always stuck out to me from an old book called Megatrends. The idea was that with high tech, we need high touch to balance our human needs.
Show Thanks
But again, I try so hard to keep that message in front of me in what I do with theBrokerList. I get people calling me or emailing me or tweeting or commenting on Linkedin or Facebook or Instagram and I try as hard as I can to keep that message in mind. When people mention me or theBrokerList in their blog, I go out of my way to mention them back on our "In the News" page and I leave a comment, if possible. It is just my way of returning the kindness and showing people that we care about them and what they are saying about us.
We all post content or share things for others or do things and it all takes us time and effort. So if somebody does something for you, be sure to thank them. I am telling you that it will make you stand out! If you are a tech founder, it is critical for you to know what people are saying about you and you have to stay on top of all of those thank you opportunities. I urge people to let me know if they mention us because we are not always aware. So if you do say something about a site, be sure you notify the site so they can be aware of it. If you see a colleague mentioned online, drop them a line and let them know. They will really be grateful because we cannot be everywhere and see everything.
How To Do It
Often times if theBrokerList is mentioned I will try to share it and include anyone else related to it. So many times, the other people mentioned did not know they were mentioned so they are grateful to be in the loop. I also use Twitter and Linkedin extensively to thank and tag people and I am starting to dabble with Instagram as well. Now that most people have Instagram it is easier to tag them. Just the other day one of our brokers was an early bird and he alerted me to a blog we were mentioned in. I was able to jump on it and leave a thank you comment and thank them. Without his eagle eye I may not have seen it right away! This leads me to comments. When people write a blog post and your website is mentioned, you should absolutely thank them in the comments too! It is just a super nice way to show appreciation and let the author of the blog know that you read it and that you truly appreciated the time they took to write about your website.
Remember: People remember you for the way you make them feel.