GUEST BLOG: Why I Left a Senior Position at a Global CRE Firm to Work at a Startup, by Charlie Morris of LiquidSpace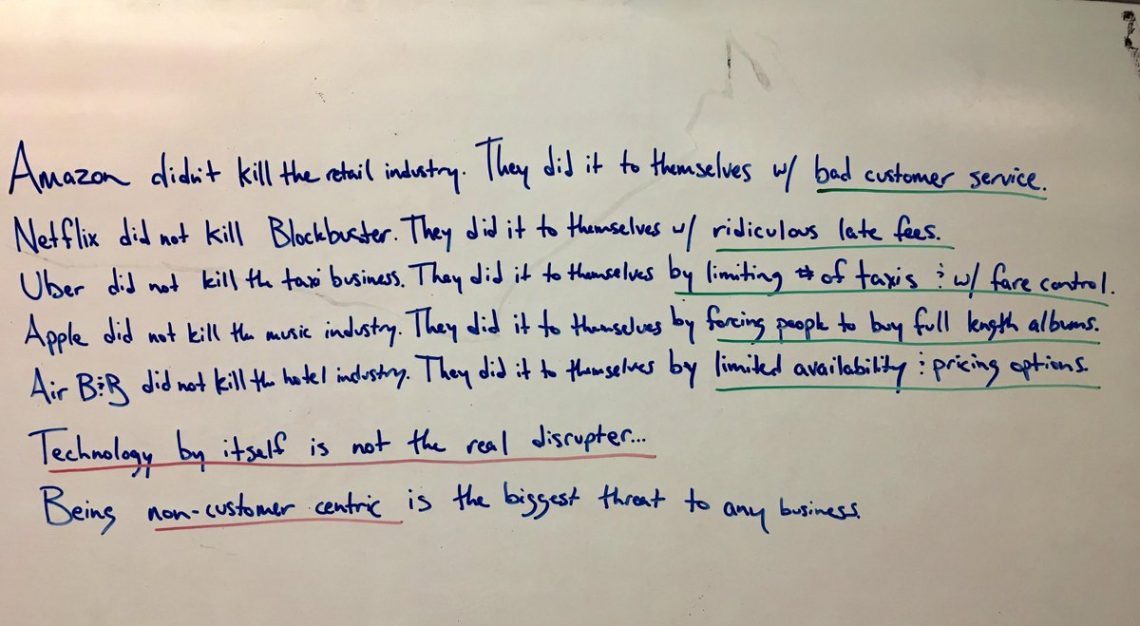 Almost two years ago now, I saw a blog post highlighting how technology had "killed" various industries and their traditional counterparts.
Not only did these technological platforms completely displace industry-leaders, by taking their market share, but the platforms also created new market share within the sector, by delivering what the end client was actually seeking. For a long time, traditional industries have produced and delivered products based on their best interests, not the clients'. Commercial real estate is a prime example of this. The rise of Flexible Office and CRE-tech caters to changing demand for how people want to work. And that desire is to discover and transact office space simply, rapidly, online, and with flexible terms.
Riding the Wave of Change in CRE
Having been a part of the traditional commercial real estate world for most of my career, I understand that it's easy to rely on what's been around for decades. In this case, it's the traditional commercial real estate flow and process – slow, broker-centric, and opaque. In my first decade in the industry, I focused on the tenant representation for large corporations in finance and service industries.
In the past 2-3 years, I spent a lot more time in the growing entrepreneurial world in Dallas. I've shifted my focus to a wider array of corporate office users. Since, I dedicated myself to embracing the changing tides in the CRE market. And along the way I've discovered many operators and technological platforms that are "disruptors" to the traditional brokerage industry.
While technology has not made the brokerage obsolete, I do feel like the industry is in the early stages of a dramatic shift driven by the goals and expectations of the driver within the office sector, the office tenant. And brokers who ignore these trends are setting themselves up for disruption. Additionally, I believe that the compensation model within the brokerage industry is destined to transform into more of a "consultative" model instead of the existing "transactional fee" based model. Demand for flexible office will keep growing. The true winners in the future of CRE will be those who adapt and adopt technology to improve performance.
My Catalyst for Change
I joined Avison Young as a Principal in 2014 after working with a few other global real estate brokerage companies. Soon after I heard about an early stage investment made by various principals within the company into a startup called LiquidSpace. I researched the platform and was excited to see innovative approaches AY was taking to embrace a potentially disruptive technology.
The catalyst to embrace flexible office, for me, came directly after I got to know Mark Gilbreath, the CEO of LiquidSpace, who is very much a thought leader in flexible office. After seeing him speak just one time, I reached out and made an offer to him that has transformed my professional career. When I first got to know Mark, LiquidSpace had limited inventory on their marketplace in the Dallas market. "I don't even know what I am offering you," I told him "but when you decide to put a focus on Dallas, I want to be your guy."
After assisting with due diligence/market intelligence on a couple smaller transactions, one day I got a call from Gilbreath stating he has my "carrot". The carrot was a satellite location requirement for a publicly traded software company. During this transaction, I was able to witness how an enterprise client and building-owner considered LiquidSpace's altSpace model, which ended up providing savings on capital expense, speed to market, AND flexibility. That's something we couldn't match in a "traditional" leasing process. I've always considered myself to be client-centric, but my experience with LiquidSpace in this transaction inspired me to completely evolve my thought process and delivery model in each client engagement. For the next year, I approached each tenant engagement through the lens of flexibility in lieu of the traditional process and as of January 2018, decided to make the plunge into the CRE Tech world where I could take my passion and be a catalyst for change to owners, tenants and brokers alike.
What's Next?
We all know the phrase "If it ain't broke, don't fix it" and I think most senior real estate professionals believe this about the industry. The status quo still works for many transactions, and will continue to, but gradually clients are going to expect a different level of value-add from their real estate consultants. Demand is changing the market, and CRE professionals have the choice to adjust or get disrupted.
The truth is – tenants and building owners still see great value in real estate professionals. And they want them to get compensated for their services. However, tenants and building owners don't really care about the market standard compensation model of a traditional brokerage. If CRE firms and brokers truly want to be client-centric, then they would provide an outlet to fulfill their clients core objectives, not their own. And "because it varies from the traditional way" is no excuse - It's what the tenant is looking for so brokers need to embrace the change or get left behind.
By Charlie Morris, Director of Business Development, LiquidSpace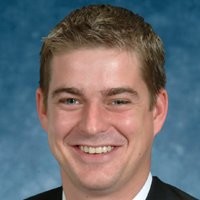 Enjoyed reading this article? Read more from Charlie Morris, here.