Guest Q&A: Learning From One Of The Most Successful Startups In The Real Estate Tech Sector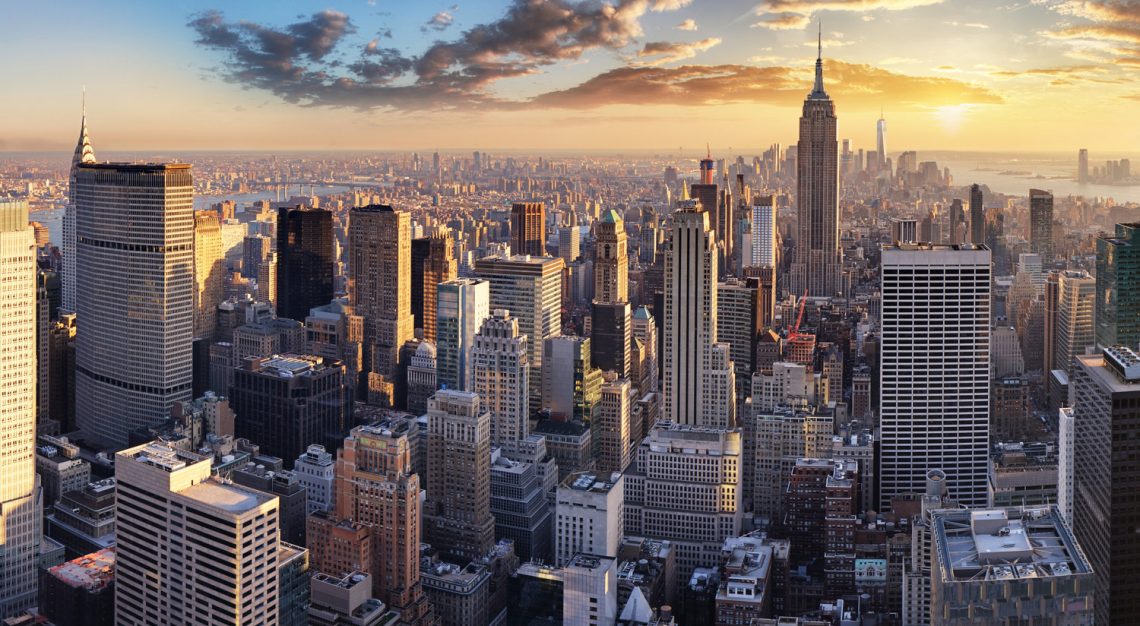 Our CEO Michael Beckerman recently caught up with Steve Wayne, Founder and CEO of ProspectNow to discuss how he has built his successful startup, lessons learned and future plans. We hope you will enjoy it.
Michael: Hey Steve, great seeing you recently at our CRE // Tech event in San Francisco. I have been so impressed with your progress to date and have written about your site many times on my own blog. Glad to get caught up on what's going on with you guys.
Let's start with some general questions about what you have you learned building and running a successful startup. What would you say are the most important reasons ProspectNow.com has grown so fast? What did you do right and what were some of the big lessons you learned along the way?
Steve: Thanks for having me Michael! I would say a single word that describes our business is 'Focus'. We have always known why we exist… and that is to help real estate professionals close more deals. When I first started I was focused on solving a problem I had first hand as a CRE broker. Now as we have grown, we are serving not just the CRE brokerage community, but the residential and finance communities as well. Despite the expansion into different verticals… the objective remains the same.
M: I also know that you haven't taken much outside capital to build the site and you focused on generating revenue from the get go. I have always personally advocated that strategy to any Founder I have spoken to. Get your site off the ground, focus on a sustainable revenue model, and then, once you do that, if you want to really scale go for the larger funding. Scaling can be so much quicker that way, in my opinion. So what are your core revenue strategies, how do they work and who are your customers?
S: I find a common trap for new entrepreneurs is the "if only" trap. E.g. "If only" I had more money, or "If only" I had this one feature. The key is to figure out how to make money today. Sometimes money can magnify your mistakes, whereas if you make mistakes prior to raising too much, you can easily recover from them.
With regard to revenue strategies, I love a direct sales approach. Identify your customer and go talk to that customer. When that starts to work at scale, then you can expand on it with an aggressive content marketing strategy. I know a company that does good content marketing if you are interested :)
M: Focusing on lead gen is a smart niche in the tech sector. I believe that anyone who can help owners and brokers do more business, faster and uncover new deals is going to win. What other business opportunities within this niche are you focused on?
S: Yes, lead gen is critical. Historically, we have provided a data product and let our customers use the data to do their own marketing. Now we are expanding into using our data along with some innovative digital marketing strategies to actually do it all for the customer. I think customers are increasingly looking for a packaged solution.
M: I recently read about your news about your predictive marketing platform. WOW! Seems like one of the most innovative new product launches I have seen in a long time. What's the basis of the product, how did you build it and how does it help your customers?
S: Yes! We are really excited about our new predictive digital marketing platform. We launched it officially on July 10th on Real Estate Tech News. It's a simple concept, we serve digital display ads direct to the owners of properties our algorithm has identified as being likely to sell, refinance, or currently for sale.
Instead of guessing which properties are the best candidates for our customers, we use machine learning and predictive analytics to rank properties on the probability of a sale or refi. It's patent pending technology and we have actually been back testing the algorithm for several years.
The result for our customers is they are putting their message in front of property owners that are 2X as likely to sell and in some cases even higher. You can actually see the before and after results in your market on our commission calculator page here.
M: I know you have built quite an impressive sales and marketing apparatus at ProspectNow. Besides the technology, is that really your secret sauce?
S: I think you need to be just 1% better in multiple areas and it results in a step function change for the business. So it's hard to point to one thing, but I can say with certainty that the two things I spend most of my day on are sales/marketing and product.
M: Your blog content is also something I read regularly. Great info. Is that something that also works to help drive business and brand awareness to your site?
S: Absolutely! I think helpful and engaging content is critical. You can't be selling all the time and adding value with helpful information creates a closer relationship with your customer and the community.
M: What's next for Prospect Now?
S: I have never been more fired up about the future of this company. We are adding additional data sets, predictive models, and expanding the marketing services side. Stay tuned!
M: Thanks Steve, hope to see you at our events in L.A. and NYC!
S: Thanks Michael! Look forward to it!
DON'T MISS OUR UPCOMING CRE // TECH EVENTS IN LOS ANGELES ON SEPTEMBER 28TH AND NEW YORK ON DECEMBER 7TH! TICKETS ARE ON SALE NOW!