Happy Inspector Reduces Lost Documents While Conserving The Environment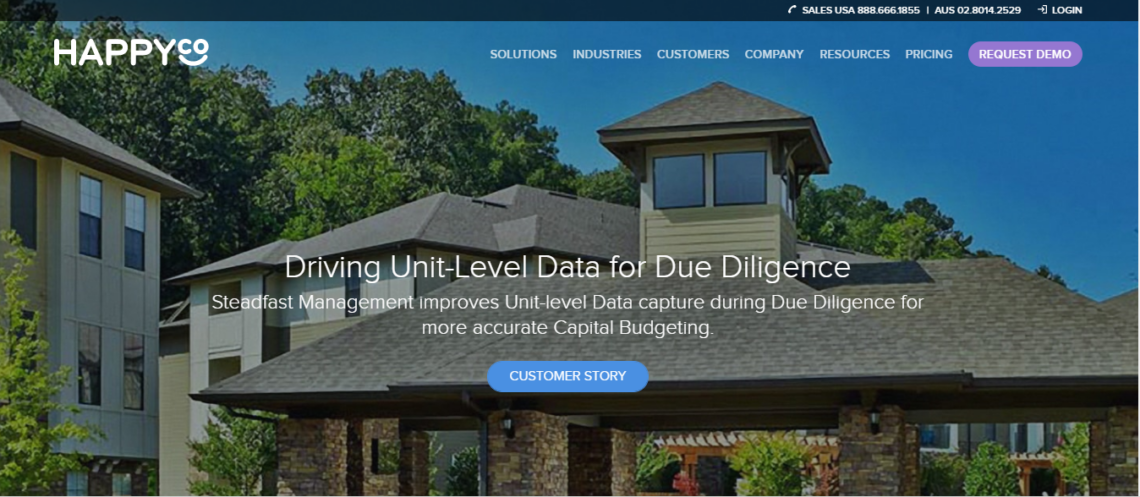 On average, a company will spend $122 attempting to find a lost document, according to PricewaterhouseCoopers. It's also estimated that 7.5% of all company documents are lost completely.
Drill that math down a bit further: if your company utilizes 10,000 documents, 750 of them will most likely be lost, costing your company around $91,500. Recreating lost docs will cost the company around $100,000, if you include time and supplies.
The Happy Inspector mobile app is working to turn these numbers around. Its app users have taken over 25 million photos as part of their property inspection process. The images are time-stamped, automatically collated, and stored in the cloud. Its use of data analysis help companies make the most of their property inspections and operations audits, including multifamily properties, construction, hospitality and other commercial real estate properties.
"It's easy for professionals in the field to record valuable evidence if all they have to do is point and click," Happy Inspector CIO Jindou Lee wrote on CIO.com, "and management can find any image they need at the push of a button. Photographs offer a simple way to record a given moment in time. IT teams need to find a way to leverage them effectively to drive business value and reduce liability."
Happy Inspector's parent company, HappyCo, is a San Francisco-based software firm that builds mobile applications for enterprise workforces so that they can run their operations more efficiently. Its Happy Inspector product is used by thousands of companies and has facilitated more than 1.5 million inspections. The company was founded in 2011 and is privately held.
Another concern involves the world outside the office: in 2016, humans created more than a billion tons of paper, with U.S. offices using more than 12.1 trillion sheets of paper per year. More than a quarter of all landfill waste is made of paper.
History was supposed to take a different turn. Even as early as the 1960s, the idea of a paperless office was beginning to make traction. In 1975, Businessweek magazine predicted that paper would be "dead" by 1990, thanks to the coming digital age. Yet, in the 21st century, we are still producing more paper than ever before.
Lee goes on to say that the main reason for this resistance to change is inertia.
"People do things the way they've always done them because familiarity makes life easier in the short term," he writes. "There's no learning curve with paper because most processes in use today—from getting a mortgage to filling out medical forms—were originally created using pen and ink, and they work pretty well. The problem is that simply digitizing paper-based processes isn't a good enough reason to switch. There needs to be a compelling bottom-line benefit to replacing a tried-and-true system."
The Happy Inspector app allows property managers to get reliable data by standardizing inspections with mobile forms. It can also create a visual record of property conditions with digital photos and signatures. It adds costs and scores to estimate expenses and benchmark property and staff performance. As well, it implements comprehensive asset inspections and regulatory compliance assessments.
The app is cloud enabled, so inspections and reports are automatically backed up and never lost. The information is available on all devices, so that team members can work together on any one inspection without confusion or miscommunication.
Click here to find out more about Happy Inspector and other Happy Co products.