Heads (and Cranes) Up: Drones Are Changing Construction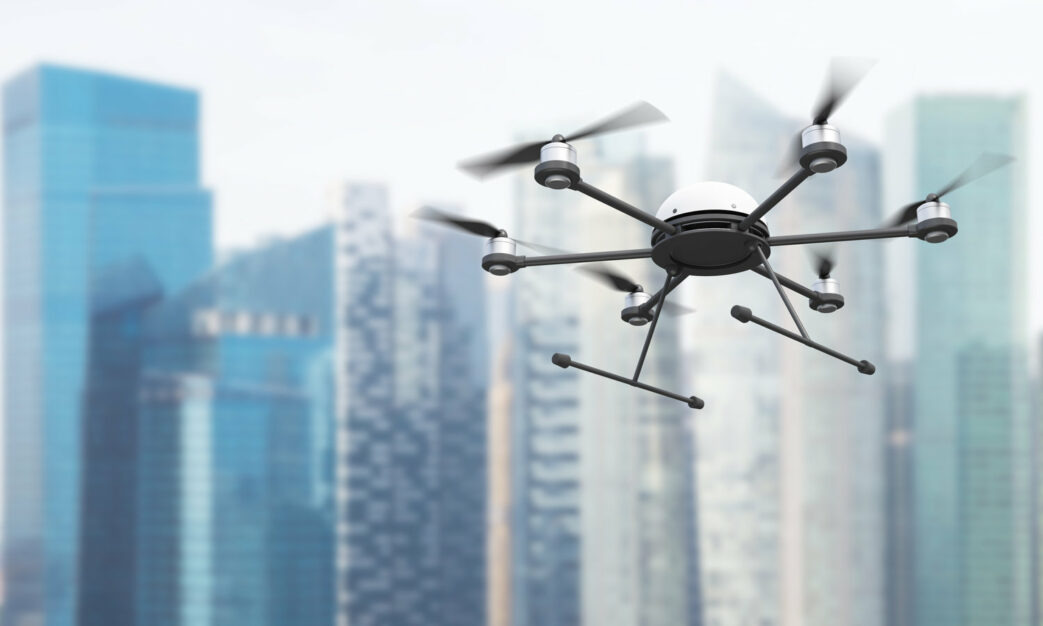 It's no longer a scene out of a galaxy far, far away. Soon -- very soon -- drones will be as commonplace as Starbucks and screen scrolling.
If you're feeling a bit future shocked, don't blame the drones -- blame the people. Or actually, the lack of people.
The Bureau of Labor Statistics reports that, as of February 2017, nearly 200,000 construction jobs were left unfilled across the U.S. To add insult to injury, McKinsey says that, on average, 98 percent of construction megaprojects go over budget, and 77 percent are at least 40 percent late.
Enter the drones.
The Federal Aviation Authority (FAA) predicts that, by 2020, there will be over 7 million drones in the air. 22 percent of them will be used for real estate and aerial photography purposes. Astoundingly, only 2 percent are predicted to be used by the government.
The current FAA requirements for drone operators include mandatory certification for business purposes (of course, that includes commercial real estate concerns). As of March 2017, the FAA has granted over 3,000 drone-related certifications to businesses.
According to Fortune, some businesses believe that this rule may stunt the growth of drone technology. However, new rules are being worked out to possibly make the process easier for businesses.
Aside from well-known benefits like virtual tours and time lapse photography, drones can also serve a delivery function for construction jobs, as well as contribute to the logistics solutions for larger projects.
Cranes reported that Detroit-based Sachse Construction had used drones to provide the public with real-time updates on the development of The Scott at Brush Park, featuring 200 apartments and retail space at Woodward Avenue and Erkstein Street downtown.
The construction company also used drones for its build-out of the Nike, Inc. store on Woodward downtown and The Albert apartments redevelopment in Capitol Park.
Dronenthusiast lists seven uses for drone technology in construction: surveying, data analysis, showing progress to clients, monitoring job sites, inspecting structures, achieving better safety records, and keeping the project on track and on budget.
Advantages include lessening the risks of missed details, reducing the use of heavy machinery and surveying tools, catching wear and tear early on, simplifying the process of collecting data, strengthening communication (and relationships) with clients, and a real-time grasp of the project.
Possibly most importantly -- saving lives, as drones can reach sites and heights that may be too risky and dangerous for humans.
Another construction trend that's becoming drone-friendly: prefabrication. American builders are increasingly considering homes and buildings that are constructed in factories -- by robots. The Wall Street Journal reports that in Sweden and Japan, 40 percent and 16 percent of residential buildings, respectively, are built with prefabrication.
Even bricklaying is going the way of the drone. SAM100, a New York-based startup, has invented a robot that is able to lay close to 2,000 bricks per day. That's in contrast to the average 400 bricks a day laid by an average mason. Productivity increase: 400 percent.
According to the Teal Group, the drone market is predicted to reach $91 billion by 2024.
DON'T MISS OUR UPCOMING CRE // TECH EVENT IN NEW YORK ON DECEMBER 7TH! TICKETS ARE ON SALE NOW!