Hire a Real Estate Agent by the Hour Using Casaide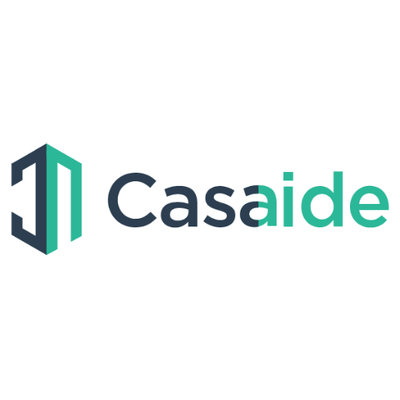 Typically, a real estate agent is paid by commission. However, with a new marketplace called Casaide, home sellers have the option of hiring an agent or broker by the hour. This innovative solution is highly beneficial for both the seller and the real estate professional.
In addition to providing full service to the client, Casaide makes it easy for real estate agents to tap into FSBO sales, which accounts for as much as 10 percent of the market. An excellent way to increase earnings, whether as a real estate agent or broker, is to get involved with FSBO clients. By signing up for Casaide, you can consult with home sellers to ensure they get the most value for their home.
When looking at the type and amount of work involved in selling homes, whether on the market for $200,000 or $2 million, there is very little difference. While you might target a different clientele, the work is much the same. With Casaide, a seller pays for the time that you invest in getting the property sold, whether this entails FSBO or full-service assistance.
Benefits for the Seller
For the seller, Casaide can save more than $16,000 in commission on a home valued at $600,000. Obviously, this is a huge attraction since no one wants to spend more than necessary. A professional real estate agent/broker has experience and expertise needed to price, market, and negotiate the best price for a seller's home. As a result, the seller ends up getting the highest dollar amount possible. Another benefit is having peace of mind, regardless if the agent/broker helps with a FSBO or works the entire sales process.
Benefits for the Agent/Broker
Although Casaide is beneficial for homeowners, it is also valuable to real estate professionals. As an agent or broker, Casaide allows you to make even more money by working with FSBO listings. Because agents are not usually involved with this type of listing, Casaide opens the door for new opportunities. In fact, you can easily earn up to $200 per hour by working as a consulting agent for a FSBO home sale. When you join, these sellers have a way of finding and hiring you.
Using Casaide ensures that you are paid for all of the time invested with the seller. Instead of working without pay or making wasted trips, you are paid even if the property never sells. In this role, you work as a consultant at a high sales price. You can even set your own hourly rate, giving you the chance to earn even more money than you would on a traditional commission.
Using Casaide
There is no cost to use Casaide. A seller simply logs in and shares all of the listing information. From there, the seller can begin searching for a local agent who will be paid by the hour. Remember, this service is available for both FSBO and full-service selling processes. Once an agent is hired, users can view estimates and pay invoices through the system. Real estate professionals also pay nothing to join Casaide. Overall, plugging into this platform is extremely easy.
Connect