How Technology Can Help Realtors® Find Better Potential Buyers and Sellers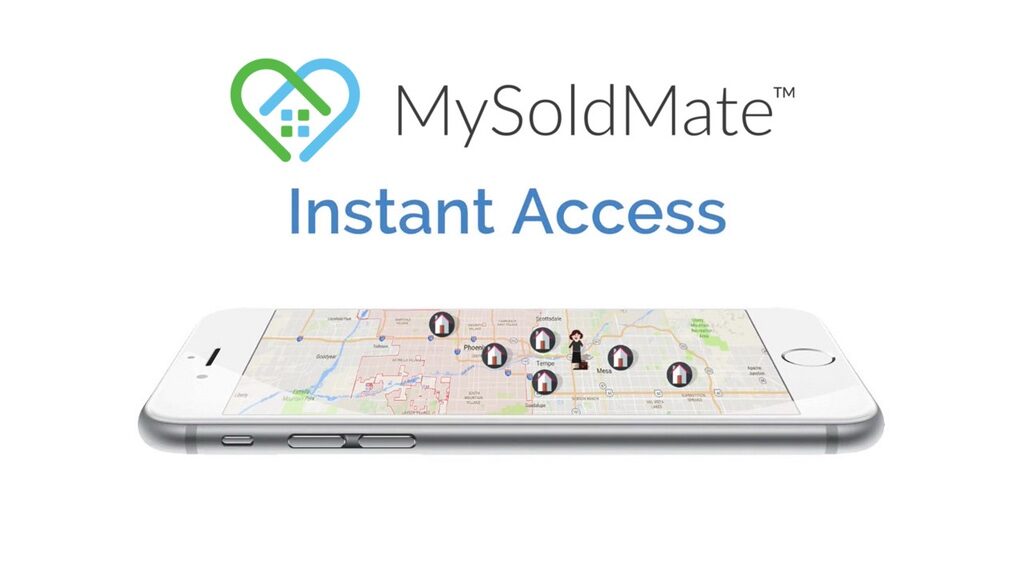 The modern technological age has revolutionized the Real Estate industry by providing nearly unlimited information to home buyers. 20 years ago, a prospective home buyer would have spent the majority of their time with a real estate agent going through information that is now readily available on the Internet. Likewise, that same home buyer would have trusted word-of-mouth to find his "ideal" real estate agent.
Fast forward to today. Home buyers and REALTORS can utilize technology to be much more scientific in their quest for the perfect match. MySoldMate launched in Arizona in May 2016 and is the only real estate app to connect home buyers and sellers to their ideal real estate agent using compatibility testing. Through MySoldMate.com, buyers and sellers complete a personality assessment and are instantly matched to the best agent for their unique needs. If it can work for online dating, it can work for something as personal and life changing as buying or selling a home.
And, what if the buyer is driving around that perfect neighborhood and sees what he thinks is his perfect home? In a real estate market as hot as Phoenix and other markets, time is not on his side. With MySoldMate, the buyer can instantly be connected to the real estate agent who is closest in proximity and available so the buyer can see the home in as few as 15 minutes.
Aside from the app, REALTORS can turn to social media marketing, as well. For example, an agenct can create videos that show him working with clients on projects that appeal to all different sectors of homebuyers- a buyer wanting a fixer upper or a buyer wanting a move-in ready home- and sellers.Using these videos for Facebook ads is a cost-effective way to get in front of buyers and sellets without being overly invasive.
With so much information at the fingertips of REALTORS, home buyers and sellers, the relationship dynamics agents face has been forever changed. It's now much more important for a real estate agent to build a relationship based on trust, accessibility and responsiveness with their client. Through a unique personality assesment with MySoldMate, buyers and sellers can feel confident that their REALTOR shares their vision and values. After all, the agent is facilating perhaps the largest transaction and assisting with the most monumental decision of the buyer's life.
The web has resulted in information overload for home buyers, and finding the right real estate agent can help both home buyers and sellers weed through the information to find what's most important in the client's decision-making process. MySoldMate makes it easier to find the right agent to find the right information and right home for you.
About Lori Ann Jacobs:
Lori Ann Jacobs is the Co-CEO and Co-Founder of MySoldMate.com and is an active practicing REALTOR. Her passion for building trust and value-based relationships with clients prompted the development of the MySoldMate app. MySoldMate connects buyers and sellers to REALTORS based on their unique needs and enables buyers to indetify and see homes as quickly as possible. The app connects clients to the most compatible REALTOR based on a personality profile system and/or desired timeframe to see a particular home. Based on the technology behind the app, Jacobs understands first-hand how technology can help REALTORS find better potential buyers and sellers. For more information about MySold Mate Instant Access App, visit: www.mysoldmate.com