How to Make Your Own Real Estate App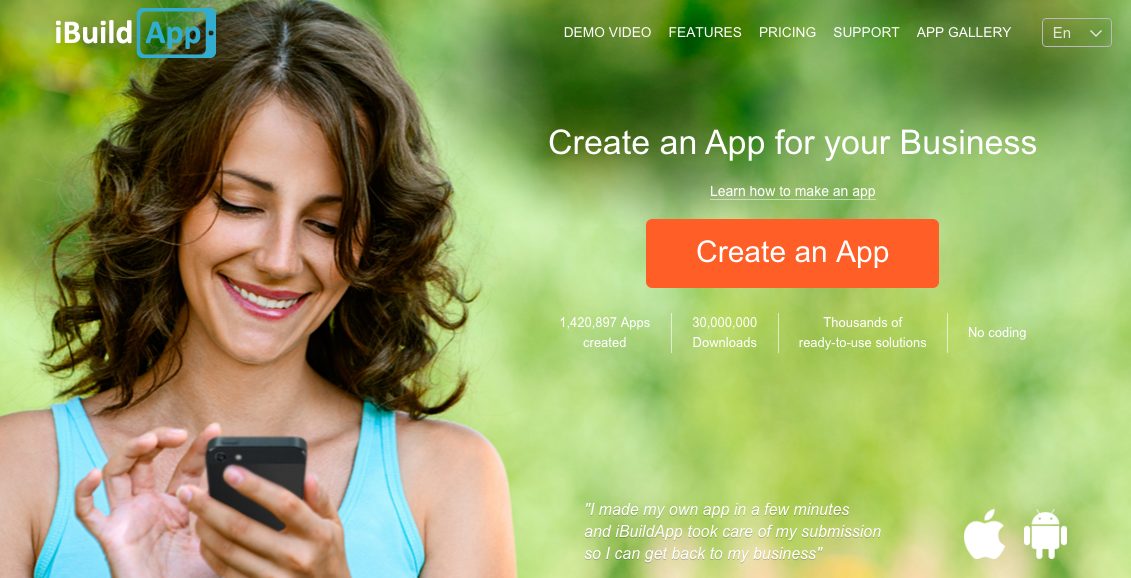 Want to attract more buyers and sellers on the go? There's an app for that. At least, there will be when you take advantage of the opportunity to create your own customized real estate app. iBuildApp is now offering the opportunity to do just that.
The easy-to-use mobile app creation, hosting, and management platform gives real estate professionals everything they need to create and publish their own app. Even if a user does not have any previous development experience, iBuildApp makes it possible to create an app within just a matter of minutes. The platform builds apps for both iPhone and Android.
Features Offered in App Building Platform
Users will find the solution-based web interface full of helpful widgets to easily add such functions as location/contact us, audio, and video, giving real estate professionals the ability to engage prospective clients more easily. Pictures can also be loaded with ease, which is great for including property listings. Users can even add social media and an RSS feed to their apps. The widgets and design marketplace offers developers and graphic designers the chance to sell custom modules and mobile templates, if they wish. The Google Maps feature even allows local customers to find your office with ease.
Building an app is relatively easy with iBuildApp thanks to the drag-and-drop design features. There is no need to be a developer or programmer in order to build a fully functional app, as there is no coding required. Simply select a design from thousands of customizable templates. Next, add your information, including your logo, along with desired functionality. Publish on Google Play and iTunes, and your app is ready to go. It's that simple and fast to design and publish a customized app.
Relevance of Apps to Real Estate Industry in Today's Digital World
In an age in which more consumers are searching for properties and investment opportunities while on the go, iBuildApp is helping level the playing field for real estate professionals by giving even small brokerages the ability to compete on the same level as larger firms. No longer is it necessary to spend a small fortune hiring a developer and designer to build a custom app. With just a few taps, iBuildApp offers the ability to reach prospective customers on the go. As the mobile revolution becomes more firmly entrenched and consumers continue to turn to their smartphones for assistance with everything from the mundane to the most important of tasks, having an app can help real estate professionals stand out from the competition. iBuildApp makes it possible for real estate professionals to tap into that growing trend and put their smartphones to work for them without the need to spend a lot of money.iBuildApp was launched in 2011. Since then, the company reports more than 35 million downloads of apps created by 1.2 million businesses. The firm has been named as one of the 5 Best App-Bu Programs by Complex.com and has also been featured in a number of publications.