Innovative Green Construction in the MultiFamily Market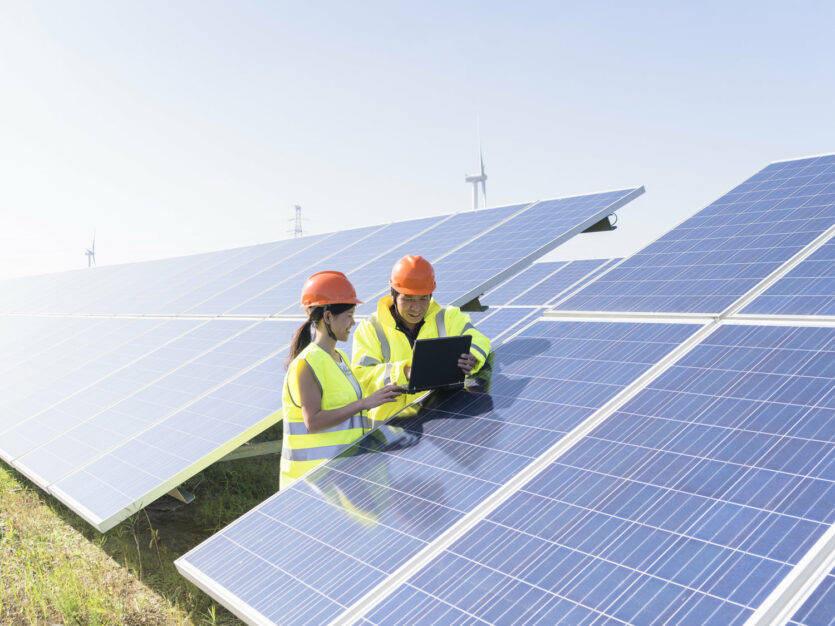 It's not just their strawberries and corn that consumers want to know the source and sustainability practices. Tenants find attractive new developments that meet the highest standard of energy efficiency and sustainable construction practices. To encourage new and innovative practices, the US Department of Energy hosts the Housing Innovation Awards to highlight multifamily projects that meet the Zero Energy ready home program standards. Some of these new practices help builders and developers save green, or at the very least, lure eco-conscious tenants.
Going Solar
The Tesla Solar Roof is starting production, but right now this new tech is not a reality for all construction projects. Multi-family units can still apply cost-effective solar practices. These elements begin by structuring the buildings to optimize natural daytime lighting. Utilizing passive design like solar heating by situating windows towards the South or changing roof slopes to optimize solar access and deflect chilly winter winds is an easy way to save tenants energy. At the Revive complex, the shed roofs are pitched to make the most of solar power, as each townhome includes a rooftop photovoltaic array. At another location, Thrive Home Builders designed a roof truss that can be reoriented to follow the sun for maximum solar exposure.
New Ways to Insulate
Marrying airtight construction and eco-friendly insulation practices cuts energy costs in heating and cooling spaces. At the Third Residential Ecovillage Experience (TREE) in New York, the airtight strategy adds taping at all seams, top plate connections, doors, and windows to seal the framing. Other options include varying the type of insulation based on the structure and the insulation's location, like in the Cornell Tech Residential project in New York. Thrive's RidgeGate development utilized double-wall construction to create a cavity filled with blown fiberglass insulation.
Sustainably Sourced Wood
Amongst its other award-winning features, the Woodlawn development in northeast Portland used locally-sourced wood when building its 18 units. Reclaimed barn wood covers 3,000 square feet of the exterior siding. Thrive RidgeGate framed the units from trees killed by a beetle infestation in Colorado. Another option is to source wood from certified sustainably managed forests or wood products recycled into materials like medium-density fiberboard or insulation board.
The Cool Roof
Passive design itself isn't innovative to the green industry, but the new trend is to use passive practices to cool homes in warmer climates. Changing the slope of the roof can control heating and cooling. The emerging "cool roof" market utilizes highly reflective surfaces with a painted coating or sheet membrane to reflect the sun's heating, reducing cooling bills in the summer.
DON'T MISS OUR UPCOMING CRE // TECH EVENTS IN LOS ANGELES ON SEPTEMBER 28TH AND NEW YORK ON DECEMBER 7TH! TICKETS ARE ON SALE NOW!