InstaLend: Online Real Estate Investing Made Simple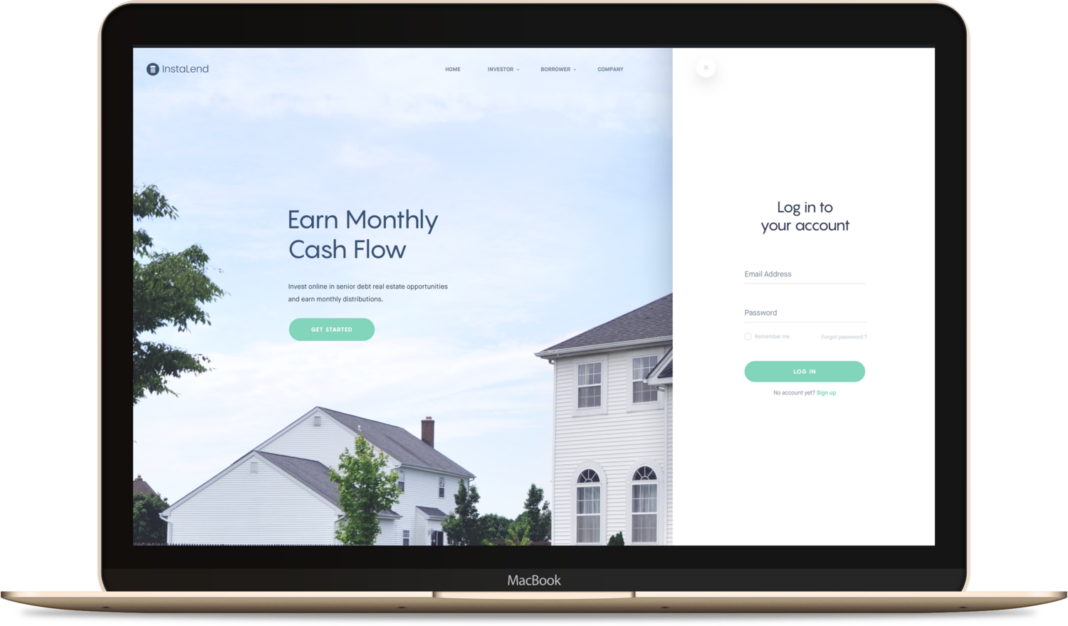 Looking for the next generation of financial and real estate investment services? Check out InstaLend. The online marketplace connects qualified individuals to borrowers seeking short-term real estate investments with ease and transparency. Anyone can start investing from their sofa in just a few clicks with InstaLend.
What is InstaLend?
For as little as $5,000, InstaLend connects accredited investors to borrowers seeking to fund short-term residential real estate investments. Lenders select from approved senior debt opportunities and use InstaLend's electronic signing and fund transfer capabilities to invest. Borrowers receive flexible short-term financing ideal for acquiring and renovating residential real estate.
How Does InstaLend work?
InstaLend works by underwriting the short-term loans, connecting the funding, and managing the investment. For real estate investors, after creating an account, they can browse InstaLend's property offerings, select how much to invest, and monitor the progress. Investors contribute a minimum of $5,000 and receive monthly interest distributions on top of the principal repayment. Each loan is secured by first position lien on the property via a borrower payment dependent note (BPDN).
Qualified borrowers, such as property flippers use InstaLend to apply for flexible loan products including hybrid loans and Sub-630 FICO lending programs. All deals go through a vetting process when InstaLend underwrites the loan. Once approved, deals are uploaded for investors to review on the website.
Benefits to InstaLend
InstaLend provides individuals with real estate investment opportunities that are vetted, short-term, and cash-flowing. Placing a first position lien on the property secures the investors from a significant loss. Investors can rely on InstaLend to manage the investment and use the easy-to-read dashboard and analytics to check on progress. No out of pockets fees are charged to investors. The posted interest rate is the annual rate the investor collects net. For borrowers, InstaLend is a route to receiving funding quicker than traditional loans. Applying online is simple, with the ability to save an application draft and a guaranteed response within 24 business hours after initial application review. Close faster and start renovations pronto. The streamlined borrower dashboard displays progress on loan repayment and includes reminders.
Get Started
InstaLend designed their services with the end user in mind. Taking the first step is as easy as visiting InstaLend's website and signing up as an investor or borrower. Within four steps, become a real estate investor on the InstaLend platform. Learn more about how the senior debt offerings work for investors. For borrowers interested in funding, visit InstaLend's lending parameters before submitting an application.