Interactive Online Marketing Tool Offers Responsive Community Maps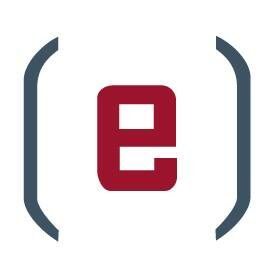 As the real estate industry moves toward an environment in which practically any data is available in real time, the launch of a new online product is giving homebuilders and real estate professionals a competitive edge. Engrain recently announced the launch of SightMap, a robust interactive component for websites that provides responsive community maps. With SightMap, it becomes possible to display specific information on individual units from any device.
How the New Tool Works
SightMap's online technology allows filtering of home and unit availability using search criteria outlined by clients. The tool then showcases marketing content based on specific units, including both 2D and 3D floor plans as well as optional finishes, views, and virtual tours. In addition, SightMap offers critical outbound call-to-action options, such as online applications, integrated appointment scheduling, and online chat.
The ability to integrate interactive maps into websites gives real estate professionals a strong competitive advantage while delivering real value to their clients. Clients begin their search for properties online, now more than ever before. Rather than having to switch over to a secondary website, users can now stay on the same website and obtain all the information they need about a specific property. With the outbound call-to-action options, real estate managers and owners never have to worry that they might miss a prospective lead. When a lead is interested in a specific unit, he or she can immediately initiate contact before they lose interest. As a result, SightMap makes it possible for property owners and managers to increase conversions while reducing the number of lost leads.
One of the most important steps a property manager or owner can do to close a transaction is provide a meaningful and memorable property tour. This is precisely what SightMap does, without the prospect even needing to visit the property in person. The interactive online marketing tool brings an entirely new level of engagement to any website.
As the number of consumers making the transition to mobile devices continues to rise, the ability to offer such levels of interaction, engagement, and direct communication from a single interface will become even more important. Real estate professionals who fail to provide this level of engagement could run the risk of falling behind the competition. SightMap is making it easier to stay ahead of the crowd by giving consumers precisely what they want. At the same time, SightMap also helps to tremendously reduce the amount of time property owners and managers spend answering questions about specific properties. Since everything is online, real estate professionals also do not need to worry that they will lose a lead because information was not provided quickly enough.
Innovation Behind the Tool
Engrain was recently named one of the fastest-growing private companies in the country by Inc. Magazine. Along with working with property management companies, the firm also works with real estate developers to create solutions that make information more accessible, meaningful, and visual.