Is Solar the Next Big Thing for Real Estate?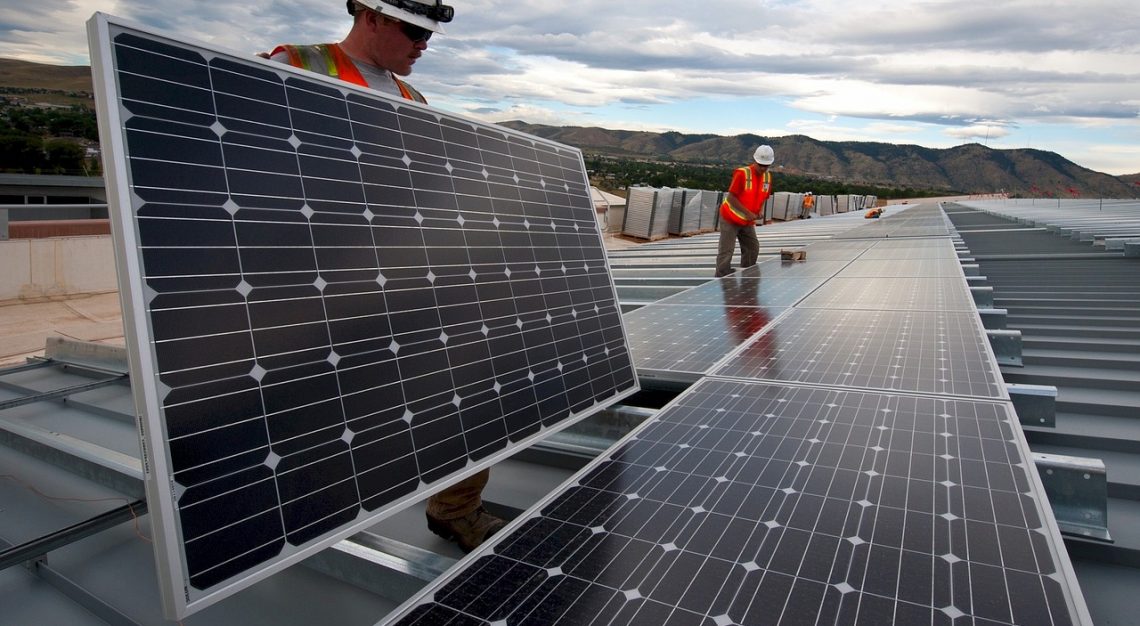 Fact: In the United States, a solar photovoltaic panel system is installed every four minutes. Increasing awareness of mankind's impact on climate change combined with rising electricity costs is driving demand for alternative energy sources. Solar energy appeals to individuals and corporations because it's sustainable, renewable, and free of noise pollution. A residential rooftop solar system can cut CO2 pollution by 100 tons in its lifetime.
Added bonus: installing a solar panel system is now 60 percent cheaper than a decade ago. With declining costs, easy installation, and new innovations, it's a no-brainer for companies seeking energy savings to explore solar. In the near future, solar energy could be the next big property amenity in commercial and residential real estate. Take a look at who's made strides in solar energy just in the last twelve months.
Amazon Announces Solar Panel Expansion
Clean energy is on the books for retail giant Amazon. Over 50 fulfillment and sorting centers will mount rooftop solar panels by 2020, starting with 15 locations this year. The panels will produce up to 41 megawatts of power, potentially meeting 80 percent of a location's annual energy needs. The company's Patterson, California fulfillment center currently sports solar panels on 75 percent of its rooftop. "By diversifying our energy portfolio, we can keep business costs low and pass along further savings to customers. It's a win-win," said Dave Clark, Amazon's senior vice president of worldwide operations, in a released statement.
Tesla's Solar Roof
Tesla is prepared to take orders for its ground-breaking solar tile roof as of April 2017. Available in four styles, the tiles appear like normal shingles or terracotta tiles from the ground, but above are fully exposed to the sun. The durable tempered glass should withstand more forces than standard roofing. The tiles integrate with Tesla's Powerwall 2 battery to provide sustainable energy even when the sun sets. Together, the Powerwall and solar roof will produce enough electricity to power an entire residential home. Production should begin sometime in 2017, but it is unclear precisely when the roof tiles will officially roll out. Tesla claims the roof will cost less than traditional roofing systems once energy savings are factored into the replacement cost.
IKEA Adds 48th Solar Installation
The Grand Prairie, Texas IKEA will open in Fall 2017 with an 181,500 square-foot solar array. The project will generate around 2 million kWh of power for the store. It marks the 48th solar panel project for IKEA in the United States.
Building-Integrated Photovoltaic Cells (BiPVs)
When most consumers think of solar panels, they picture the large, boxy reflective panels shining in the sunlight. BiPVs are different and starting to gain purchase in the construction industry. Tesla's solar tiles are just one example of BiPV technology. These solar strips are applied to any part of a building's envelope: windows, skylights, roof, or facade. They can replace conventional building materials while boosting a building's energy efficiency through daylighting, insulation, and shading. They are more customizable than traditional solar panels.
By no means are Tesla, IKEA, and Amazon outliers in solar energy installation. Other retailers like Target and Walmart have added solar panels atop their major offices and distribution centers. As costs continue to decline, real estate professionals should expect increased demand for solar energy installations as a selling feature. A recent report from the National Association of Realtors indicates growing consumer interest in sustainable property amenities.