iStaging Provides Augmented Reality and Virtual Reality Apps to Help Real Estate Agents Make More Money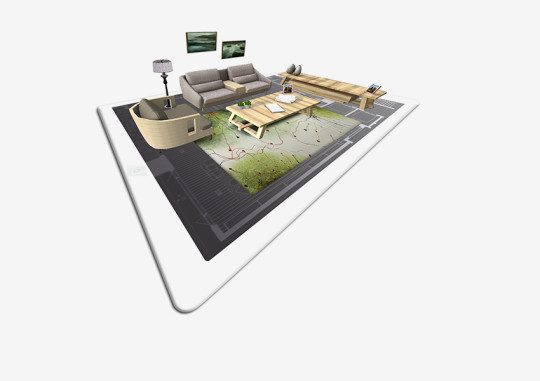 In the competitive world of real estate, agents need every advantage they can find. iStaging is now providing augmented reality and virtual reality apps to help real estate professionals make more money while leveraging available opportunities.
One of the ways in which iStaging does this is by providing real estate professionals with their own virtual reality app for their projects. For instance, real estate professionals can show potential clients the details of projects under construction. Agents can even allow clients to benefit from the chance to tour those properties via virtual reality. The app also offers the capability to display various interior designs to appeal to a variety of different tastes, thus increasing the chances of a sale.
iStaging also provides the opportunity for real estate professionals to benefit from its extensive network of agents. In fact, iStaging has accumulated a network of real estate professionals from around the world. In recognition of the fact that networking is a time-honored way of obtaining exposure for properties, iStaging makes it possible for real estate professionals to obtain the global exposure necessary for their properties. The agents participating in the iStaging network are ready and waiting to show projects to their own clients. The only fee is a small commission when the deal is closed.
In addition, real estate professionals can tap into the ability to cross-sell top-quality furnishings via iStaging. The innovative firm utilizes home furnishings created by design partners to decorate user projects. If an agent's client likes the furnishings they see, the agent can send the client a purchase link and receive a 10 percent commission when the purchase is completed.
Benefits of iStaging for Users
iStaging also provides users with important benefits. For instance, with its augmented reality technology, iStaging has set itself apart from the crowd with the distinctive ability to display furnishings inside a real environment in an incredibly realistic manner. Users are able to view furnishings with the use of their favorite tablet, meaning they can do so from practically anywhere.
Yet another way in which users can enjoy the benefits of iStaging is by saving time on viewing properties. For instance, suppose a client needs to relocate to a new city. Rather than going from one property to another in the new city, the client can instead preselect properties using iStaging and tour them virtually via the Oculus Rift. The client can even view the various details of forthcoming construction projects and get in touch with developers and real estate professionals handling the projects.
Thanks to the support of a dedicated and experienced team of research and development engineers and designs, the app has a goal of transforming the way in which people purchase a home as well as decorate it. With its distinctive ecosystem, the platform brings leaders from an array of markets, including real estate professionals, interior designers, developers, and home furnishings manufacturers, together with customers.