Keep Clients Happy with My Referral Agent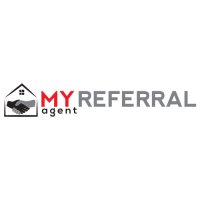 Real estate agent-to-agent referrals occur when a client must be referred to someone outside an agent's market. Usually these referrals are based on individual relationships and not concrete data, leading to unhappy clients. My Referral Agent allows other agents to research and be researched to ensure the client is matched to the right agent for a successful experience for all.
How it Works
Each My Referral Agent member profile lists verified transactions completed by the real estate agent. My Referral Agent staff verifies each agent's education, transaction record, and feedback. The advanced search tool helps scout the best match. Agents can view client and referring agent feedback from past transaction.
Members send and received referrals through the system. Once a match is made, the service prompts frequent updates from the referral agent during the search phase and once under contract. My Referral Agent's conversation view allows quick backtracking of communications viewable by its users. After closing, both the referring agent and client leave feedback on My Referral Agent.
Realtor Ricky Cain's firsthand experience with negative referral experiences led to the idea behind My Referral Agent. Cain partnered with Ben Peskoe, whose success in real estate with Sierra Interactive was essential for building the platform that became My Referral Agent. The company's strong principles and business ethics believe in nurturing positive relationships within the community, which is why the company donates 10% of quarterly profits to helping children access higher educational opportunities.
User Benefits
My Referral Agent levels the playing field by ensuring member agents deliver quality service. Member profiles can only be expanded by providing great service, as evident by feedback left in the system. There are no additional referral fees. The referring agent remains in control during the process. Best of all, the service is mobile-friendly for today's on-the-go agents.
Visit the Product: www.myreferralagent.com/
 Connect